This article is about how much does TikTok pay and all the details about making money on TikTok.
Social Media platforms have become popular worldwide. There are so many social media platforms that people use to socialize and interact with other people around the world. In a way, social media has made the world a social global village.
Among those social media platforms, one of the most popular sites that has been recently getting so much attention is TikTok. A person belonging to any age group is interested in being on this site because of its diverse trend.
Conventionally, social media has always been considered a place to socialize with people. But now you can make money on social media as well. Some of the most known social media sites pay users a certain amount of money because they are famous or attract an audience to the site. TikTok is also one of them. You can make money through TikTok.
Then the question arises, how much does TikTok pay in 2022? Well, here are all the details about TikTok:
What is TikTok?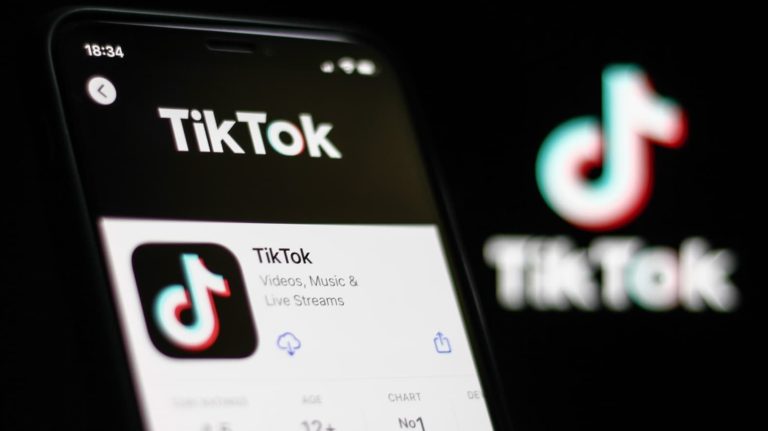 TikTok is a social media site where you record, post and share short videos about things of interest. TikTok is a video streaming platform that gained a lot of users and celebrities for its unique and interactive features. With its special sound effects, filters, music backgrounds, and other editing features, anyone and everyone around the world can post a video on the platform.
Before TikTok, Musical.ly was popular on social media that let users post 15-second short videos and share them around. TikTok took over the app and shifted its users to TikTok in 2018. Since then, TikTok has become the center of attention. Many people asked about, how much is tik tok worth in 2022, tiktok worth in 2022 is $75 billion.
How does TikTok work?
TikTok is an easy and user-friendly app and this is one of the biggest reasons why it is so popular. TikTok provides all the interactive features that users like such as liking, sharing, and reposting videos on the app. You can also share videos on other social media platforms through TikTok.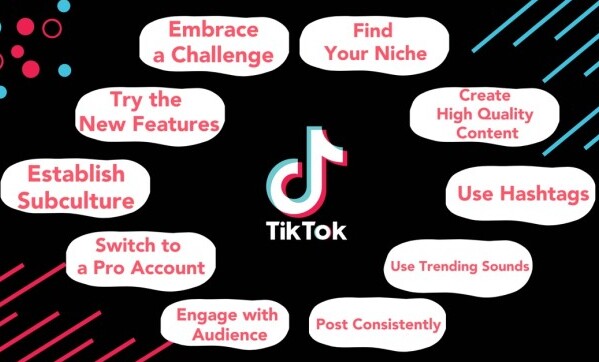 Before you find out how much does TikTok pay per view, you need to know how it works.
Make an account
On TikTok, you can make an account through TikToks email or connect a social media app with it. You have to download the app on your phone.
Click on the "Me" button located at the bottom-right of the screen. There will be many options that you can choose to sign up from. If you do not have a social media account, you can make it through email or phone as well. After getting your account verified, you are good to go!
Record a video
After you are done signing up, you can start recording videos. First, you have to select the song you would like to use as a background. After that, you can record yourself vibing to the song or make a video of anything you like that fits the music. If you are not sure about the music, you can always record the video first and then pick a song you like.
It is not compulsory to put music in the background, you can use your original voice if you are going to talk about something, or voiceover as well.
Edit the video
After you have recorded the video, you can now choose to edit it. TikTok offers many editing features that a normal app will not, and most of those features are free.
TikTok is known for its unique editing features. You can edit your video based on your preferences based on just one click. There are filters that you can put on the video as well. With a wide range of editing features, you need to pick the ones you like.
Post the video
Now that you are done editing, you can post the video on TikTok. It is your preference whether you want to share it in public or just with your followers.
Furthermore, you can also post the link to the tweet on other social media apps. Another feature that TikTok offers is that you can post the whole video on other social media apps with a link to your profile.
When you post a video, it is important that you use a certain hashtag that is related to the video to gain an audience. When people navigate in TikTok, they search through hashtags or music to watch certain videos. If you use certain music, your video will appear in that music's category, the same goes for the hashtag.
Follow others
TikTok is known for starting a trend and people following those trends. To be known on the app, you have to follow people you like to know the latest trends of making videos that you can get inspiration from.
You need ideas from others to make your own unique video that people can take interest in. So, follow popular people, follow people you like, and your friends if they are on the platform. Make sure you follow people that post content like yours so that you gain followers in that specific niche.
Do a duet
There is a popular feature that many people on TikTok do to gain followers. If you have a friend whose following is good, you can do a duet on TikTok with them to gain attention. Furthermore, the duet feature is the best to socialize and interact with people even if you live countries apart.
To add more, you can do a duet with celebrities as well, to gain followers who are their fans.
Celebrities on TikTok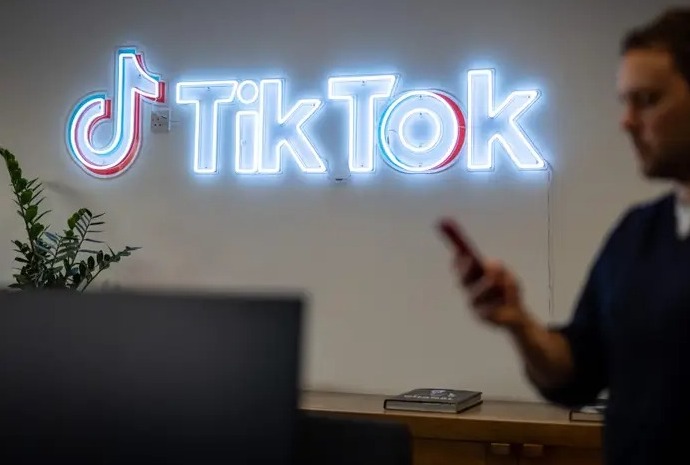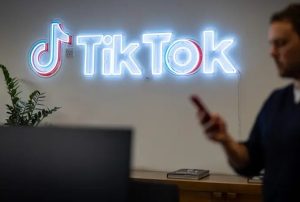 TikTok gained a lot of popularity when celebrities started posting different videos. From cover songs to dance videos, celebrities brought fans to the platform. Some of the most active celebrities on TikTok include:
– 5SOS
– Justin Bieber
– Hailey Bieber
– BTS
– Camilla Cabello
– Charlie Puth
– SEVENTEEN
– TWICE
– Cardi B
– Jason Derulo
– Taylor Swift
– Ashley Tisdale
– Will Smith
– Jimmy Fallon
– Bella Thorne
– Kourtney Kardashian
And many others.
How to make money on TikTok in 2022?
How to make money on Tik Tok, it is more than just making videos and sharing them on the platform. Because of its huge audience attraction and popularity among users, TikTok is the marketing hub of making money in different ways.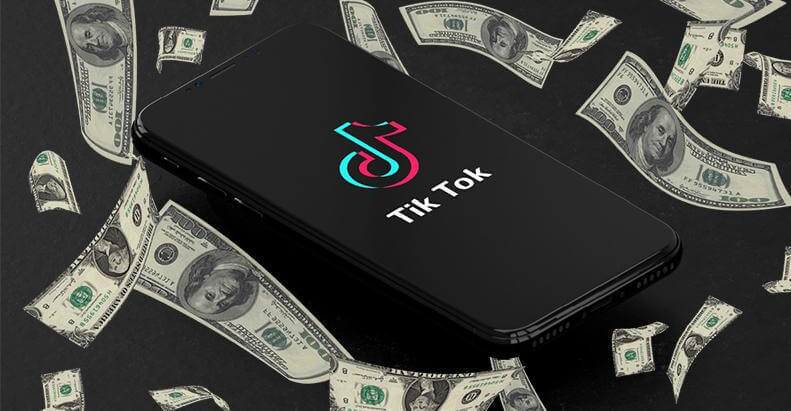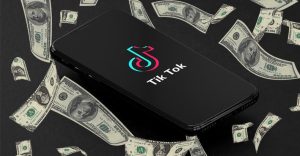 Here are some ways that will answer how to make money from tiktok :
Selling big accounts
Many brands or people are looking for big accounts that they can buy. The easiest way of making money is to grow your audience and sell the account to interested parties.
You have to pick a certain niche so that brands from that niche come to you. You can make videos about different stuff regarding the niche. Once you grow and have enough following to attract customers, the brands will reach out to you. They would want you to sell their products through your profile.
This is one of the most common ways people make money on TikTok.
Influencer agencies
There are many young influencers who find it difficult to interact and sign contracts with the brands. You can open an influencer agency where you manage the interaction between influencer and brand as a middleman.
This is similar to the broker job, you have to take care of small stuff that is not much complicated. TikTok offers this facility to brands but they take more commission, you can work outside TikTok for brands and charge a certain fee to earn money through TikTok easily.
TikTok's creator fund
TikTok supports people for making money on the platform. They have a built-in feature for making money called 'TikTok's creator fund' that you can subscribe to. This feature was announced in July 2020 to support the TikTok creators in making their work.
You can apply to the creator fund if you fall under certain criteria that TikTok has set. These include living in America, the UK, Spain, Germany, France, or Italy. The creator should be over 18 years old. The user should have at least 10k followers and have made 100k videos in a month a least.
Advertising products
If you have opened a small business and are looking for target customers, TikTok is the best place to find, especially if it is a young audience.
Because of the popularity of the app, many people promote their products by making videos on TikTok and then they gain customers from there. You can also make trendy videos while advertising your product to make money through TikTok. In this way, you can make your brand known and your profile as well.
Go live
TikTok gives the facility to creators to Livestream. Live streaming is the easiest way of making money if you have enough followers and fans. People buy coins that they give to TikTokers as a way to support their favorites.
These coins can be converted into real money that can be withdrawn through Paypal in cash. This is like a TikTok currency that people can give to creators for the content.
Many influencers do donation drives as well to gain following and attention. Donation live is done by the creator where people give coins that they can convert to donate. Before going further, check out how to get free TikTok Coins and how to convert them into money.
How much money can you make on TikTok?
How do you make money on tiktok, making money on TikTok varies based on the videos you post and how often you go viral on TikTok. Big brands only sign contracts with big influencers that fall under their niche. How much does TikTok pay depends on the influence of the creator. It can range from $200 to 6,000 dollars.
TikTok has various programs and there are brands that use TikTok's platform to advertise their products. It really depends on the statistics of your profile's video views and likes. There are programs that only selected ones can earn from, they are targeted to a certain niche or audience.
TikTok only contacts people who have more than 10k followers and have a good viewing percentage on the videos posted. The more popular you are, the more money you can make on TikTok.
How much money does TikTok pay to influencers?
An influencer who is the original creator on TikTok and goes viral on most social media platforms is expected to make more money.
Here are some of the famous TikTokers that make big money on the platform:
Addison Rae
Addison Rae, @addisonre on TikTok, is the top earner on TikTok. She has a huge fan following of 64.6M. Addison started making TikToks of her dance moves, she gained attention for her unique content.
She got a brand endorsement from different companies and was able to earn money from her efforts through TikTok. She now has her own makeup line called Item Beauty and is also part of American Eagle as a representative. Her estimated yearly earnings are around 5M dollars.
Charli D'Amelio
Charli D'Amelio, with an annual earning of $4M, has gained a lot of attention from fans. She gained popularity in 2019. Baby Rexha also invited her to join her at the Jonas Brothers concert for the opening.
Her trendy dance videos were shared around and followed on TikTok. She also got booked by several brands for the promotion of their products. D'Amelio even launched merchandise for her fans that people bought, she also has signed with Morphe Cosmetics.
Loren Gray
Loren Gray is a TikToker with a following of 48M. Her songs are listened to worldwide by her fans. Many young teens look up to her and she has a huge influence on the internet.
Loren signed with big brands like Sketchers, Burger King, and Hyundai to promote their products. Her TikTok popularity is very high and she earns around 2.6 million dollars on an annual basis.
Spencer X
Spencer X went viral on TikTok for his beatboxing talent. His unique talent of making music beats with mouth gained a lot of following and he became one of the top earners on TikTok.
He did acapella, rock band covers, and other musical acts that went viral online. His huge following of 45.8 million earned him deals with brands like Oreo, Sony, and Uno. He earned an estimate of 1.2 million dollars in a year.
Dixie D'Amelio
Dixie D'Amelio is also a famous TikToker because of her singing skills. She has a beautiful voice that went viral on TikTok. Her content is loved and watched by many.
She is the sister of Charlie D'Amelio and has one of the best following on TikTok. Her annual earnings were around 2.9M dollars. She has endorsements with different brand deals because of her huge following of 49 million on TikTok.
Josh Richards
Josh Richards is one of the top earners on TikTok. His video content is related to lip-sync and dance that people love to watch. He is a viral figure who has gained 24M followers. He earns through his personal business and through sponsorships on TikTok.
His annual earnings are around 1.5M dollars.
Baby Ariel
Baby Ariel has been on social media as an influencer since 2015. She began a campaign against negativity and bullying on the internet through TikTok with the hashtag #ArielMovement. She became famous because she raised her voice against the bullying and trolling culture on the internet through TikTok videos.
Baby Ariel is also a singer and an actress with a big fan following of 30M on TikTok and earns good money from it.
Zach King
Zach King is a very popular influencer and video maker on YouTube. He joined TikTok recently and has the most followers from Vine and YouTube. His videos are always viral on the internet.
His amazing editing skills that give illusionary effects to the viewers has gained him around 50M followers on TikTok. He is listed in most high-paid personalities on TikTok.
How many views on TikTok to get paid?
How to get paid on tiktok, seeing all the big TikTokers with a huge fan following earning so much money makes you wonder how much does TikTok pay to them based on views.
You can get paid if you have enough followers that people watch your videos more often. As TikTok has launched the creator's fund, you need a certain amount of views on your videos to be able to earn those funds.
TikTok pays to TikTokers whose views are more than 100,000 video views in the span of 30 days. If you have this many views in a month, you can earn money from TikTok.
The TikTok video views are very important because brands also monitor the creators with the most views so that they can sign deals with you. So, other than TikTok, you also earn money from signing with brands.
How much does TikTok pay you for 1 million views?
Do tiktokers get paid, the Payout by TikTok is 2 to 4 cents per 1,000 views. The more views you have, the higher the rate goes, so if you have 1 million views, you will be paid based on the cent per 1,000 views, which would be around $40, which is quite low for a creator to afford. Furthermore, the more views you have, the more you will earn money.
People do not depend on TikTok's funds because they are less and see it as a sideway of making money online
. For
influencers who base their earnings on social media
, they do affiliate marketing or brand deals to earn good money.
To add more, your influence on the app can vary the pay you get from TikTok. If you have more followers and consistent engagement on your content, then you might get more from TikTok.
How to grow your TikTok account?
If you want to earn money through TikTok then you have to grow your TikTok account. There is a difference between getting good views and getting followers. If you have good views but fewer followers, you might lose popularity easily. The key is to gain followers who can share your videos more often so that you remain popular for a long time.
The best way to grow your TikTok account is to follow the trend. No matter how big or how small a TikTok account is, they always follow the trend to gain more views. Your passage to getting the spotlight among other creators is to make something go viral or use the trend to make yourself go viral.
Furthermore, using hashtags is very important to make sure your video is seen by people.
What is igface tiktok calculate
It is an online tool that lets you calculate your TikTok video stats and find out how popular you are on the platform. The igface tiktok calculator provides you with a detailed report of your TikTok account, including your follower count, video views, likes, and comments.
How many likes on tiktok to get paid
There is no one definitive answer to this question. It depends on a variety of factors, such as how often you post, how popular your videos are, and how many followers you have. Generally speaking, though, you will need to rack up a decent number of likes before you can start earning money from TikTok.
What is Cloutlog TikTok
Cloutlong TikTok is the ultimate tool for TikTok users who want to get the most out of their account and grow their following. With Cloutlog, you can track your progress, analyze your content, and find new ways to improve your performance on TikTok. Plus, Cloutlog makes it easy to share your successes with friends.
Conclusion
Now that you have read this article, you know how much does TikTok pay for the content you post on the app. There are many other ways to make money on TikTok. People have found alternate resources that can give you money if you use the platform in the right way.
TikTok is a platform that gives you the freedom to be as creative as you can, as long as you follow their guidelines. You can release your own music, acting, singing, and content creation skills to gain followers and kick start your own career through TikTok. There are so many people who became famous celebrities because of TikTok.
To make money on TikTok, you have to aim for brand deals and endorsement partners to earn good money. Once you have learned the art of making videos and editing them, you can go viral and be famous enough to present yourself to the brands to sponsor you.
Since you know all the basics of making money on TikTok, you can start making your own videos today!