Love Wordle? But wondering if there are any spin-offs available online? Look no further as this article will list down different types of Wordle that will give you the same player experience. So read along and find out which games fit the category.
Online games are fun to play as they transport us to new realities and tend to satisfy our need for recognition and achievements. These games make you feel like you are in control and evidence suggests that playing games is good for you.
According to one study, online games can help to develop concentration, communication, problem-solving skills and team work. They also present an opportunity for young people to practice communication and conflict resolution.
In recent years, online games have taken the internet by storm. Due to their easy access and one-of-a-kind experience, these games have been popular amongst young and old alike. There are a ton of options to choose from and you can play most of them without even paying a penny. There is a game available for each age group. You'll find coloring games for youngsters and technical games like sudoku and world puzzles for elders all under one platform.
Modern technologies have without a doubt changed the gaming experience. This is especially true for games like Wordle. This simple game took the internet by storm in the start of 2022.It was reported that the Wordle had 2 million players each day. Not to forget, it was recently sold to the New York Times for Millions of dollars.
So what's so special about this game? We will try to come up with an answer as we discuss what the game is about, how you can play it followed by an introduction to the different types of wordle. So let's get started.
What is Wordle?
For those of you who don't know, Wordle is a daily word game. It was developed by a brooklyn-based software engineer, Josh Wardle. Josh has developed something of a reputation as a crafter of unique social experiments. Each day, people on the internet are greeted with a new world puzzle that is to be solved using a series of process-of-elimination clues.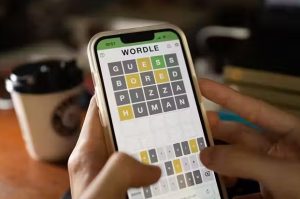 It's fun and simple and somewhat like a crossword. It can only be played once in 24 hours which creates a certain level of stakes. If you mess up, you will have to wait for the next day to get a brand new puzzle.
How to play Wordle?
When you visit the Wordle website, you are greeted by a 6-long 5-wide grid of white empty boxes. Each box can be a letter and so you guess the answer by typing in a five letter word and pressing enter.
You aren't given any clues up front so you can type down any five-letter word to get the game started. This is when the game actually starts.
This free world guessing game requires you to guess a five-letter word in six tries or less. Wordle explains the rules of the game in a handy pop-up as soon as your game loads. Here's what happens:
If the letter from your guess is not correct, the letter will turn gray.
If it's correct, but you haven't placed it in the right position, it will turn yellow.
And if the letter is correct and you have succeeded to put it in the right place, then it will turn green.
Is there a Wordle app?
When it comes to games, everyone's first instinct is to download it on their Android or IOS device. After finding out about the game, many people were hopeful for finding it on their apps stores. However, the game is only available online.
You may come across many options when you type the word Wordle in the search bar of your app store, but do not mistake them for the real thing. The original Wordle game developed by Josh only has a browser version. Hence, you can only find it online. If you are someone who has been playing the game on an app, we are sorry to tell you that you have been playing a fake version of the game.
Tips and tricks for playing Wordle
In this part of the article we will discuss a few trips and tricks that will allow you to become a pro at the game. Read along to find out what these tricks are.
That pop-up window you see the first time you visit the site is a fixed tutorial, and is not a clue for the day's puzzle. It is clearer on a PC display than it is on the smartphone browser so that's probably not a common mistake many players make.Hopefully you have not been making this mistake.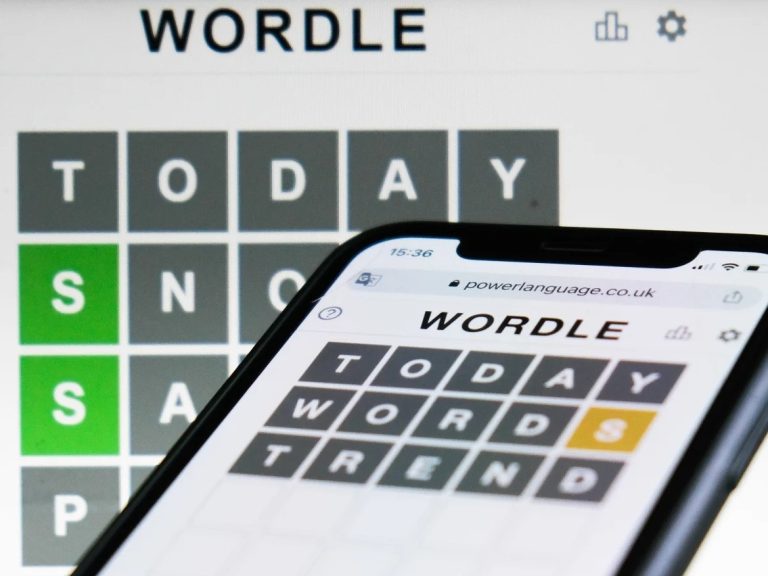 In the realm of more helpful tips: It's not clear until you've played a few times, but you can have words that use the same letter in multiple spots. So if the day's word was "APPLE" and your first guess was "PAPER," the first "P" would get a yellow box for being the right letter in the wrong spot and the second "P" would get a green box for being correctly picked AND placed.
You can also click the gear icon at the top of the Wordle website to tweak a few things. There's a Dark Theme option for those who prefer to protect themselves against the intensity of a mostly-white screen.
You can also switch to the "Hard Mode" which requires all guesses after the first one to account for revealed hints. (So turning back to our previous "APPLE" example, every guess after "PAPER" would have to use "A," "E," and two letters "P," with one of them always plugged into the third box.) Finally, there is also a "Color Blind Mode" which uses high contrast colors for those who need or prefer it.
Some people have gotten really into analyzing Wordle's inner mechanics and the way it gets us playing with (English) language. Others have taken more of a lesson from Wardle's initially DIY vibe with the game and embraced that for their own lives.
There's really no wrong way of playing the game. The beauty of Wordle lies in its simplicity. Every guess you make is checked against Wordle's own dictionary. In case you're trying to outsmart the game and guess a word that isn't real, the game won't allow you to push it through.
Different types of Wordle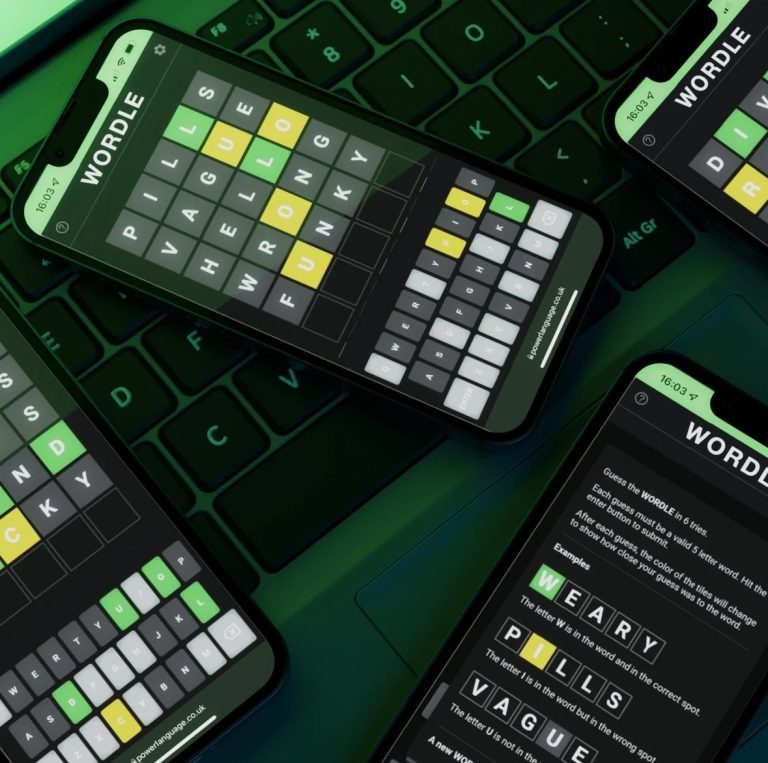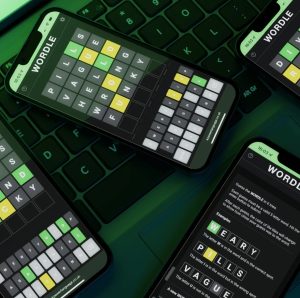 14 of the best 'Wordle' clones, because one word a day isn't enough. If you're someone who is addicted to Wordle and wish to play more than one word puzzle a day, you are definitely not the only one. For this reason, we have rounded up a list of some of the best Wordle clones that will give you a similar gaming experience. So without further ado, let's get started with 11 best Wordle variants online games.
1. Absurdle
Absurdle, a Wordle variant is turning heads for its unconventional yet catchy gameplay and rules. Unlike Wordle, this game does not have a mysterious word of the day prepared for its users. Instead, it decides on the mystery word depending on the words you enter as guesses.
The creator of the game, Sam Hughes called it an "adversarial version" of Wordle. While wordle hints to help you arrive at the mystery word, Absurdle tries to engage you in an enduring game by leading you astray with little or limited feedback. In essence, Absurdle works against the grain of Wordle by dueling with players in a push-and-pull style.
The game is all about manipulation– you begin the game at a disadvantage. The condition to emerge victoriously depends on your ability to catch the system in its own trap and force it to make your guess the mystery word of the challenge.
2. Primel
Created by Full Stack Developer Hannah Park, Primel is pretty much the exact game as Wordle, but with prime numbers instead of words. That's right, the game involves math and for those who enjoy the subject, you are in luck.You simply have to guess five-figure prime numbers, zeroing in on the correct answer using the color-coded clues you receive along the way.
If you have a good grasp on prime numbers, Primel will be pretty simple for you to play. Simply choose a five-digit prime number to start with. Depending on how accurate your word is compared to the day's correct prime number, you'll get a series of green and yellow tiles.
Green tiles mean the number there is in its correct space.
If you get a yellow tile, you have the correct number, but it belongs in a different space.
You'll get six chances to guess the correct number
3. Lewdle & Sweardle
It wasn't long before the NSFW versions of Wordle appeared on the internet. Both these games expect you to guess words that are pretty rude and inappropriate.However, if you are someone who would enjoy that, you would love to play these games. But be sure to keep them away from your kids.
Lewdle, like Wordle, gives its players six attempts to guess a mystery five-letter word. On the other hand, in Sweardle,you need to solve a 4 letter word game. It's more difficult than wordle, because in wordle you must solve four letters and in Sweardle it is 4 letters.
Dordle: It is a clone game of Wordle, but unlike the original game, you have to guess two words at the same time. The game is played on a double field, your words are entered into 2 fields at the same time. As usual, you have 6 attempts to find out which two words were hidden in the game.
Quordle: Quordle was created in January 2022, and has more than 500,000 players on a daily basis. It is a somewhat intimidating version of Wordle. With Quordle you have to guess four different words, and have nine attempts to do so.When you input your guess it will be entered into each board, so you are guessing all four words at the same time.
Octordle: Octordle is a brand new rendition of Wordle, a spin-off built for the players seeking to guess more words per game.Created by Kenneth Crawford, the game is an exponentially harder version of Wordle. You have to guess 8 five-letter words, in one game, in up to 13 tries. All eight words have separate grids dedicated to them. Needless to say, these grids work independently of each other.
Sedecrodle: Sedecordle is the mightiest Wordle alternative if the number of Wordles is what interests you the most.Sedecordle on the other hand, tasks you with finding 16 mysterious 5-letter words. These words are all hidden in the grid on your screen, and each guess will count towards each word.You get a total of 21 tries when trying to guess all 16 words and grayed-out letters mean that they can not be used again.
5. Queerdle
This version of the viral word game describes itself as a "yassification of Wordle" and focuses on the LGBTQ+ community. The answers are related to the LGBTQ+ movement, taking references from popular shows like RuPaul's Drag Race.The game i-s created by Jordan Bouvier, a queer Chicago-based software architect.
Unlike Wordle, the answer length in Queerdle can vary from four to eight letters. Upon arrival on the website, players are given some basic details about the game. Some of the most important points are that the answers can sometimes be proper nouns, they can be NSFW, and they don't always appear in dictionaries. They can also be a combination of two words.
6. Wordle Unlimited
As its name suggests, Wordle Unlimited is just like Wordle but without any limitations or bounding. The most obvious highlight is that when you have successfully completed (or failed), a new word will pop up in its place after you press Enter, without having to wait for 24 hours.
Another unique feature is in terms of word length. You can adjust the number of letters in the mystery word between as few as four and as many as eleven from the Settings menu of the game. We'd recommend choosing the five or six-word setting to enjoy the game the most.
One might argue that this may remove the core idea behind Wordle's popularity- the whole world chasing the same word. It is indeed true to an extent but Wordle Unlimited solves it by allowing you to create a custom link that you can share with anyone including your friends, siblings, etc, to have fun together while targeting the same word of the same word limit setting.
7. Searchdle
Searchdle is a much harder game than Wordle as the word length is variable, contrary to Wordle's 5-letter words. Searchdle is related to Google Search and SEO, so the answers can be jargon, acronyms, SEO terminology combined search terms, SEO tool names, known SEO people names and more.
As an extra, the game states that guesses don't have to be actual words. Searchdle is a game for the patient ones. Prepare to lose a lot in this one, but SEO nerds will love it.
8. Star Wordle
Star Wordle is a new challenger created exclusively for Star Wars fans. It's a Wordle created by Aurebesh Files in which only words with a connection to a galaxy far, far away are admitted. It also includes a Delete key in the style of the Millennium Falcon.
Star Wordle is a representation of Star Wars' vast, rich, and ever-expanding world, which will test even the most devoted fans of a galaxy far, far away. Fans will have to dig deep into their Star Wars memory banks to find the answer among the countless Star Wars films, television programmes, comic books, novels, and video games available. May the Force be with you at all times.
The online game is straightforward. You get six chances to guess the five-letter secret word for that day. If a letter turns green, it implies you guessed it correctly and it's in the correct location. A yellow tile indicates that the letter is present in the word but is not in the correct location. It's back to the drawing board if it goes gray.
The game's minimalism is mirrored in the user interface. The website is simple, with no distracting advertisements or images. Because fans only get one word per day, they must make the most of it.
9. Heardle
Heardle is a musical guessing game in which the player has to figure out which song has been randomly selected that day. The site says: "A respectful homage to Wordle, with a musical twist. "Each Heardle is semi-randomly plucked from a long list of popularly streamed artists. Much love, and all relevant copyright, to those featured.
"Heardle was made for a small group of friends, then somehow gained millions of players overnight. Please be kind."Following the format of Wordle, the site records how many games you have played, your wins, and your current and highest streak.You can also share your results on social media.
The premise is simple, you have to guess the song from the snippet of music you have been given.To do so, you are given the first second of music to listen to. If that isn't enough you can choose to hear a second more, and so on and so on until you either guess or sun out of tries.You can have a total of six seconds and the song is the same for everyone.
10. Globle
One of the best side-effects of Wordle is the number of clones and spin-offs that are being produced by others inspired by the simplicity of the daily puzzle game. One of best being Globle, a geographic interpretation of the form, where you have to guess that day's chosen nation.
Presented with the entire globe, your challenge each day is to guess the selected country out of a possible 197.While Wordle limits you to six guesses, Globle offers an unlimited number of tries for you to pin down the correct country. The only limit is the level of humiliation with which you can cope, as you catastrophically career off the continent in desperation.
11. BTS-Wordle
BTS wordle is a wordle clone that requires the players to guess a secret five-letter word in 6 guesses. Most importantly, these words are related to the famous South Korean band BTS. There is no mention of whether this game is inspired by Wordle, but it is quite similar to it.
Here's how to play BTS-Wordle:
The secret five-letter word is related to BTS.
You get only 6 chances to guess the Wordle of the day.
Every day, a new Wordle is available.
With each guess, the tiles change color indicating how close you are to the answer.
Purple: When a letter is correct, the tile's color will change to Purple.
Yellow: Yellow tile indicates that the letter is in the word but is not placed correctly. In short, it is not in the right spot.
No change: It indicates that the letter is not in the word.
Is Wordle a part of your daily routine
I have to say that it definitely is! I've been using Wordle for a couple of years now and it's become an essential tool in my daily workflow. Not only does it help me to focus on the most important keywords and concepts in my writing, but it also allows me to visually see how my text is structured.
Conclusion
There are numerous Wordle spin-offs available on the internet. Depending on your interest, you can choose a word puzzle you are likely to enjoy playing the most. The above-listed word puzzles are some of the best which shall give you a similar and in some cases an even better experience than Wordle itself. Hence, see which one fits your needs the best and start playing!