VSCO is a photo editing app that provides a variety of valuable features to its users. This article goes into great detail about this app and its features.
You have probably heard of the most popular social media platforms for teenagers, such as Snapchat, Instagram, and perhaps Twitter. You might be already using some of these platforms. But have you ever heard of one popular platform called, VSCO?
VSCO is a photo-sharing application that has become increasingly popular among high school students. Like Instagram, the app allows users to edit and apply filters to photos before sharing them with others. Users can use filters to their images and save them without sharing them with the rest of the community.
It is only available to 13 years old or older to use VSCO. Users are required to provide at the very least a username and an email address. Additionally, the username does not have to be the user's real name, allowing them to remain anonymous if they so desire. Another option is to include a brief biography and the first and last names of the person submitting the form.
The like and comment features on VSCO are absent, in contrast to most social media platforms. Aside from that, users have no way of knowing who is tracking them. They believe that by stepping away from the social media culture of counting likes and followers, the app reduces some stress of posting on social media.
What is VSCO?
Photo sharing on VSCO's network is supported. Still, you can also use the app to edit photos before sharing them elsewhere on the internet.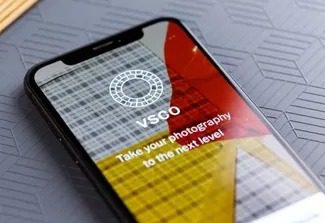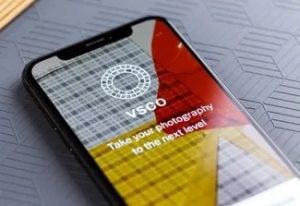 The app has two parts: the social side and the business side. The social side is similar to Instagram but has a more minimalist design. Users can upload photos they have edited and share them with others, create a profile, follow other users, and repost images from other accounts.
VSCO Discover is free to use. Each post also includes the preset used on the photo, allowing users to recreate the images that they find most appealing. Users can use the free version of the app or subscribe to the premium version of the application. The free version includes basic editing tools and a limited number of filters. However, the premium version includes more advanced editing tools, additional filters, and photography tutorials and tips.
Unlike other social media apps, there is little opportunity for social interaction. In addition, users cannot like or comment on posts, and follower statistics are not displayed publicly. On the other hand, people who "favourite" or add their image to a "Collection" will receive an email notification in private.
In VSCO, a direct messaging feature allows users to send text messages or share image links with other users to follow the app.
All VSCO profiles are accessible to the public. By default, the location information associated with images published on the app gets published. You can turn off this feature in the privacy settings section of a user's profile.
What does VSCO stand for?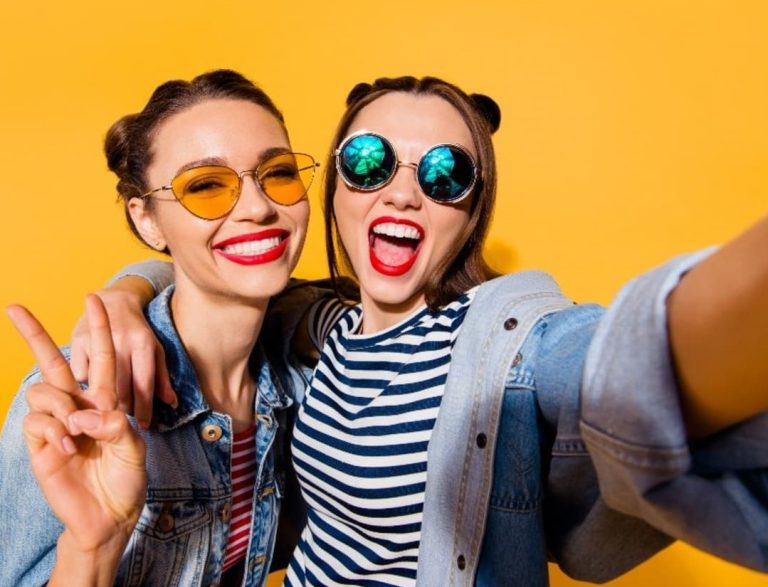 VSCO stands for 'visual supply company. It is a well-known image editing and sharing application for mobile phones. VSCO, like other image-sharing apps such as Instagram, provides users with editing tools and filters and the ability to share their images with other members of the VSCO community.
How does VSCO work?
Similar to other image-sharing apps such as Instagram, VSCO is a photo editing application. You can upload images taken with the in-app camera directly to the phone's camera roll. Members can also use the app to take pictures with their phones.
Users can share photos directly from VSCO to other apps and platforms, such as Instagram, Facebook, Snapchat, and WhatsApp.
You can organize pictures into sections called Studio, Images, Collection, and Journal by the app. Using VSCO's Feed and Discover features, users can browse or view content from followers and search for content and users of interest.
What is VSCO app used for?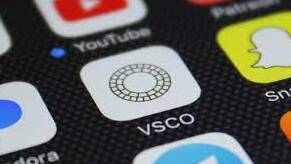 To use the app, users must first register and create an account. Photos, short videos, and animated GIFs can all be captured or imported from the camera roll, as well as animated GIFs.
The users can edit their photos using a variety of preset filters, or they can use the "toolkit" feature, which allows finer adjustments to be made to the following properties: blurring, clarity cyclicity, skin tone, tint, sharpness, saturation, contrast, temperature, exposure, and other properties.
You can upload photographs directly to a user's profile, where captions and hashtags can accompany them. Photos can also be exported and saved to the camera roll and shared with other social networking sites. With the VSCO yearly membership, users can also edit their videos from their camera roll. Still, they cannot upload videos from their camera roll to their VSCO account for viewing or editing.
VSCO is also said to have a more "artistic" feel to it than Instagram or other photo-sharing apps, according to some reports. As an art and technology company, it defines itself as having more "serious" editing features than Instagram, which it competes with. VSCO is becoming increasingly popular among users, who use it to share their more artistic photos while also honing their photography techniques.
How to use VSCO for photo editing?
You can follow the following steps to understand how to use VSCO for Photo editing:
Go to your library before editing photos or videos. The VSCO library is distinct from the photo library on your phone. You can only upload photos taken with the VSCO apps. The "+" icon in the upper portion of your screen allows you to add images to your VSCO library.
Then select the image(s) to add to your VSCO library (if applicable) by tapping "All Photos" in the top-middle of your screen. The folders in your camera roll will then be visible.
Then, tap the check mark in the lower right corner of your screen to start importing the image(s). The imported images are copies of your phone's originals. Don't worry about your original images when editing on VSCO.
Presets for VSCO
You can now edit the image after completing the import process. Tap the edit button in the lower-left of your screen. Your downloaded VSCO presets will now appear. The presets on VSCO allow you to change the filter's intensity by swiping left or right on the intensity slider. You can select only one preset at a time.
A preset cannot be overlaid, and you can create a new filter by choosing a different preset. The VSCO app has tons of free presets. For $0.99 each, you can get more premium filters. For a limited time, VSCO offers $60 bundles of its products.
The bundle includes all premium filters that you can use repeatedly. In this case, you can use filters or presets to create your unique style. On VSCO, tap the wrench icon in the grey bar at the bottom of the screen to access more advanced editing tools.
You can adjust more settings manually there. Remember that you can always compare your edits to the original image while editing. VSCO's advanced editing tools have the following settings.
1- Exposure
This tool brightens the whole image.
2- Alignment
To align the image, select the rotate icon in the lower-right corner and rotate the image until it is aligned. Alternatively, you can drag the image to a different location.
3- Crop
You can use this tool to change the image's aspect ratio by dragging its corners.
4- Clarity
This tool improves the image's detail and contrast.
5- Sharpen
This tool enhances the image's appearance digitally. Unnatural images result from over-sharpening photos, so use this tool sparingly.
6- Saturation
This tool can either enhance or desaturate the image's colours. This tool can add saturation, colour, and light to your image.
7- Highlights
This tool reduces the brightness of your image's whites. This tool is helpful for overexposed photos.
8- Shadows
With this tool, you can lighten your image's darkness.
9- Temperature
This tool can apply a cool or warm film to your image.
10- Tint
This tool corrects the white balance by adding a green or red tint to your image.
11- Skin colour
In the image, this tool will focus on the skin. There is no need to worry about messing up other parts of the image while changing the skin tone.
12- Vignette
By highlighting the image's corners in black or dark, this tool allows you to focus on the image itself.
13- Grain
This tool gives your image a grainy effect. It gives your image a film camera look, and you can control the amount of graininess.
14- Fade
It can fade your photos. Get that vintage film camera look with this technique.
15- Shadows
To use this tool, you must have a black image. It gives your photos a vintage film look. To make the tint look as intense or subtle as you want, you can adjust the intensity.
16- Tints
Unlike the Shadows Tint tool, this one only tints the white parts of your image. Regain, you can adjust the tint's intensity to your liking.
17- Reversing changes
What if you disliked a photo edit you made? Fear not, as you can reserve changes. Simply tap the light grey bar with an arrow pointing downwards at the bottom of your screen. To reverse recent changes, tap the undo icon with a left arrow.
When you want to go back and change something, you don't want to change anything else. To undo, tap the undo icon. A list of all the edits you made to your image appears here. You can edit or delete it by tapping it. Tap the downward arrow again to save your changes.
18- Save edited photos
Your edited photos will now appear in your VSCO Gallery. Tap the upward pointing arrow icon. The arrow represents 'publish.' If you wish to share your edited photo on any social media platform, click the dotted circle icon beside the publish button. Also, you can copy edits and paste them into other images or delete the image entirely.
To save time when re-editing your photo, you can copy it. This feature allows you to view your edit history, so you can.
How do teens use VSCO?
In contrast to Instagram, VSCO is a relatively anonymous app . You cannot determine whether a photo is "popular," nor can you determine which user has a large following. Teens are not subjected to the same level of peer pressure that is typically associated with more popular social media platforms.
Additionally, there are no privacy settings in the app. Because users cannot make their accounts private, all the content they upload to VSCO can be accessed by anyone. Users' locations are automatically shared when they upload photos or videos; they must manually disable the feature to prevent this.
Some parents find the anonymity and lack of complicated settings highly convenient. In contrast, others find it to be a complete nightmare. VSCO is not a widely publicized app in any way, which means that teens can use it without their parents being aware of it. Teens are more likely to post riskier images, such as photos of themselves drinking or using drugs or pictures of themselves dressed inappropriately.
Even though it appears to be just another harmless editing app to some, parents must initiate a discussion about online safety with their children. Even though they may not be aware of it, what teens post on an app that receives little traffic may be screenshotted and published elsewhere without their knowledge. Teens also rarely have complete control over their images after being posted.
How is VSCO different from Instagram?
VSCO is exceptionally similar to Instagram in terms of layout and functionality. VSCO differs from other games in several ways, one of which is the limited social interaction. Users cannot comment on posts, and metrics such as a user's follower count are not visible to the public.
When using VSCO website, users can create a "Journal" to publish more detailed text and image-based content. However, there is no "Story" feature available on iOS. Members can Favorite the images of other users; however, only that user is notified, ensuring that the action is kept private.
Can VSCO replace Instagram?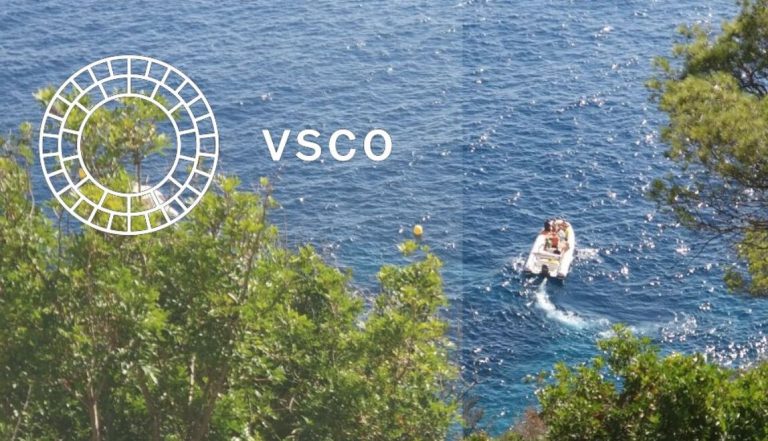 Most likely not. The lack of social interaction between VSCO and Instagram is significant between the two applications. There are no "likes" or "comments" on photos and no commenting on photos. VSCO websites appears to have a reputation among photography enthusiasts who are more "serious" about their hobby.
The emphasis is on creating visually appealing photographs rather than how many likes or comments you can garner. "Because beautiful imagery takes precedence over social clout, the number of followers, comments, and likes are absent from the platform," the app's description states.
And this may be one of the reasons why teens are beginning to use VSCO. Because my daughter uses this app, I inquired what would motivate her to share a photo with VSCO rather than Instagram. As she mentioned, fewer people will see her photos on VSCO, allowing her to experiment more without fear of being judged.
Despite the lack of direct interaction within the app, you can easily share a VSCO photos to other social media networks for social commentary. It can be done directly from the app by using the sharing options available within the app.
Alternatively, you can save the photo from VSCO to your phone's photo library and then upload it to Instagram or any other social media platform you choose. Not only can you easily share your photo, but you can also easily share someone else's photo.
What is a VSCO girl?
What is VSCO girl – Do not be alarmed if you have heard the term "VSCO girl" and are unsure what it means. A VSCO girl is nothing more than a cute little girl with a camera. The term was first used in 2011 on an editing app called VSCO, developed by Instagram.
It has completely transformed the way teenagers express themselves through fashion. However, this year, TikTok saw a significant increase in its popularity. The VSCO girl has now developed into a distinct subculture in her own right.
TikTok has long been recognized as a creative platform for individuals to express themselves through the creation of short videos. This year, TikTok has allowed users to express themselves in their own VSCO style.
As a result, the VSCO girl was created. After editing photos and videos with preset filters and other tools, users could share them within the app and on other social media platforms like Instagram.
The phrase "VSCO girl" is a term used to describe any girl who excessively uses VSCO. In other cases, the period VSCO girl refers to a young, white woman who posts perfectly—and enviably—attractive pictures on the internet, most likely with an ironic tone.
The phrase evokes similar constructions such as Tumblr girl, e-girl, and Tinderella, as well as Valley girl and preppy girl, which were used before them. This later use of the term VSCO girl foreshadows how the time will evolve in 2019.
Greer Jones  humorous video on internet
When Greer Jones posted a humorous video on YouTube in January 2019 explaining how to become "the ultimate VSCO girl," it received much attention. For example, posting a large number of pictures involving designer clothing e.g: Nike Air Force 1 shoes and Lululemon athleisure wear) and lifestyle trends in an attempt to become famous or go viral was one method of achieving this (drinking coffee with oat milk.
VSCO girl became an internet slang insult after a series of viral videos on YouTube, TikTok, and other platforms portrayed her as a vain, obsessively fashionable young woman.
VSCO praised one mocking "VSCO girl transformation" video that went viral in June 2019 and had over 1.5 million views. The first Urban Dictionary entry for VSCO girl was published in July of this year. Articles on several popular websites discussed the term and trend by August of the following year.
Several 2010s fashion trends have been targeted for mockery, including scrunchies and yellow. Other mocked fashion trends include high-waisted jean shorts and tie-dye tops, as well as Birkenstock sandals and a beachy, 1990s aesthetic. Health fads, the use of environmentally friendly products, drinking from Hydro Flask water canisters, the use of disposable cameras, and taking pictures of hangouts with friends in coyly free-spirited poses are all examples of lifestyle trends.
Is VSCO free?
In 2013, it had over 2 million paid subscribers with access to more presets. It was the highly downloaded app on both the App Store and Google Play Store. While the VSCO app is entirely free, a $19.99 yearly membership must access the full functionality. The full functionality includes many premium features.
Such as, over 130 presets, film emulation such as Fuji film and Polaroid, advanced photo editing tools, video colouring, bonus content, and weekly challenges that put you in touch with the VSCO community included with this membership.
VSCO is a popular photo editing app that offers a wide range of features and tools. It's known for its clean interface and easy-to-use editing controls. VSCO editor is available for both iOS and Android devices
Should parents worry if their kids use VSCO?
VSCO provides a minimal set of privacy options if any at all. Instagram users cannot make their accounts private, so anyone visiting their profile can see their photos. In addition, VSCO has a default setting that allows users to share the location where any picture is taken or shared.
Suppose users do not choose to turn off the feature. In that case, these locations will be visible to anyone who has access to the internet. Another issue with VSCO is the types of photos that many teenagers share on social media platforms.
Because fewer parents are aware of VSCO, teenagers frequently use it to share their more risky photos with their friends and family. These can include pictures of people holding liquor bottles and vape pens to selfies taken while dressed inappropriately.
Users should keep in mind that some adults are unaware of VSCO cam, so it does not imply that sharing some of these images is appropriate. Digital footprints are permanent, and pictures that teenagers think are appropriate to post now may reflect negatively on them when they apply for colleges or jobs in the future.
When it comes to having a conversation with children about what should and should not be shared online, VSCO editing can be a fantastic tool. It is hoped that having this conversation will help teenagers feel more comfortable talking to their parents about issues they are experiencing online. It will also demonstrate to teenagers that their parents can be a valuable source of information if they require assistance.
FAQ's about VSCO
What does vsco mean
VSCO is a photography app for iOS and Android that allows users to edit and share their photos. The app includes a variety of filters and tools that can be used to improve the quality of your photos. VSCO is short for Visual Supply Company.
Who made vsco
VSCO is a photography app for iOS and Android created by American company Visual Supply Company. The app provides filters and tools for users to edit their photos, as well as share them on various social media platforms. It was launched in 2012 and has since amassed a large community of users, particularly amongst young people.
What does vsco girl mean
What is vsco girl mean , the term "VSCO girl" is used to describe a certain type of girl who is typically in her early-to-mid teens. She is often seen as someone who is stylish, but not too flashy; someone who is into natural beauty and simple fashion. The VSCO girl aesthetic often includes items such as scrunchies, oversized T-shirts, Birkenstocks, and shell necklaces.
The name "VSCO girl" comes from the popular photo editing app VSCO. This app allows users to edit their photos with filters that give them a more natural look. Many VSCO girls use this app to edit their photos before posting them on social media.
What does a vsco girl wear
There's no definitive answer to this question "what do vsco girl wear" since every VSCO girl has her own unique style. However, some common items that are often seen in a VSCO girl's wardrobe include oversized t-shirts, mom jeans, Birkenstock sandals, and scrunchies. VSCO girls also tend to favor natural makeup looks.
Can you see who viewed your vsco
At this time, it is not possible to see who has viewed your VSCO profile. However, you can see how many people have viewed your profile by going to your "Stats" page. If you have a public profile, anyone can view your profile and see your photos.
How to be vsco
It is a photography app that gives users tools to edit and enhance their photos, as well as share them with other users. To become "VSCO," users must download the app and create an account. Once they have done so, they can start editing and enhancing their photos.