Your life revolves around how much you are connected with the ones you love and cherish most in your life, be it your mom who cooks you the best sandwiches or your girlfriend or boyfriend who makes you the best mocktails.
How can you stay connected with them in modern-day situations? Will you use a pigeon to send your messages in the form of an enveloped letter to someone on street 16 while you are on street 9 of the same city or what if you guys live in different cities then what would you do?
How far will your pigeon go then? Chances are your pigeon will drop the enveloped letter in the middle of some busy highway after getting its fair share of shock and noise from huge trucks and a plethora of cars on a busy avenue.
Pigeons were in usage when modern technology didn't come to the world and had no experience of a celebrated advent like it has today ( almost a status of some kind of Gospel from heaven since the people who revere it greatly are the ones who are not all materialistic and consumerist but are also looking for greater convenience in their lives through the availability of devices and mediums which make life much easier to live).
As a method of communication, the use of pigeons is likely to be dating back to the time and land of the ancient Persian civilization ( if you only know about it from the movie Prince of Persia starring Jake Gyllenhall then that's a pity, read some history, my friend, it never hurts).
It was the Persians from whom the very skillful art of training birds came into being. But things were not only confined till here as it has also been recorded in the chronicles of history that the Romans also used pigeon messengers for the assistance of their military some 2000 years ago.
The prominent Roman civil engineer and author Frontinus said that the mighty Roman emperor Julius Caesar resorted to the use of pigeons as messengers when he embarked on a conquest of the European region of Gaul(modern-day France).
In the 6th century BC, Cyrus, the great king of Persia, wonderfully utilized the carrier pigeons for establishing a stable and great source of communication with different parts of his great empire ( modern-day Iran). In Ancient Rome, after the conquest, Julius Caesar also used pigeons to send messages to his newly gained territory and foothold of Gaul.
Though this article earlier doubted the speed of pigeons it has to be noted that the first airmail using pigeons was established in 1896 in New Zealand and was known as the Pigeon-Gram Service.
The only reason such service was established lies in the average speed of these birds which was 77.6 mph, good speed to have for a bird but pales in comparison to modern technology as it is 40% lower than one of the greatest inventions of the modern era and human mind and that invention indeed is a modern aircraft.
Though the last passenger pigeon died on September 1, 1914, at the Cincinnati Zoo so the time stopped for these types of pigeons but not for those using them as now to progress and move forward, they had to resort to the usage of a modern system of messaging.
Therefore, in today's age and time, it's not a good idea to send your messages through some already hapless and easy to get scared pigeon. Modern-day problems require modern-day solutions. The only modern-day solution one can think of right now is the one you can utilize and resort to even from the comfort and privacy of your own house without any need for any bird or mammal or any living being coming to your help and at your disposal. This modern-day solution is Kiks.
So what is a Kik? Although there are different messaging apps out there Kik stands out as one of the best due to its great deliverance and serviceability in a customer-friendly manner implying you won't have to go through a lot of hassle while understanding how Kik works and how it makes life easier for you and your loved ones.
It is vital to have something like this at a time when the entire world is fighting against a pandemic that has disrupted face-to-face physical communication for many but has led to a growth in as well as an increase in online communication.
What is kik messenger?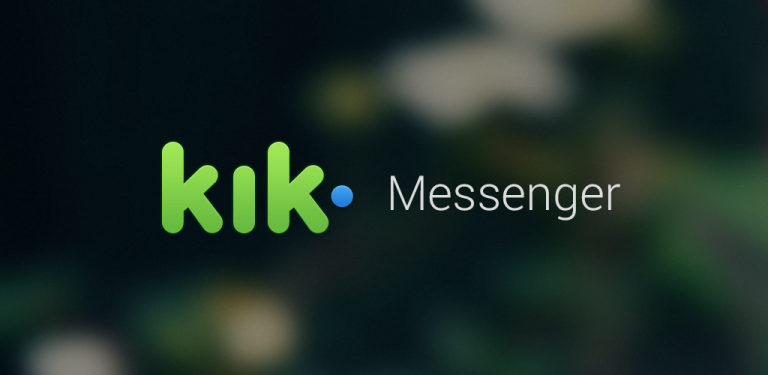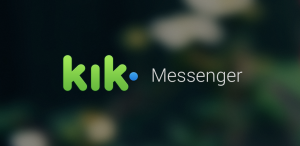 An insight into kik
Whats Kik, it is a significant component of that online communication which you very often engage in out of necessity and at times out of other not so necessary reasons too. It is the platform where relationships of all kinds blossom whether it is you courting your would-be boyfriend Jack or you just want to go on a speed dating thing with multiple Jack and Jones out there, you can stay connected to all of them and that too at the same time without any disconnect from anyone of them.
That's the power of Kik which is a vibrant phenomenon as well as a platform. Don't worry about your privacy and security, it will all remain intact as long as you are on Kik as Kik values its users more than anything else in this world ( yes it doesn't even love those freshly minted nice smelling bucks but it loves you only). If the user is satisfied, Kik believes it thrives, if the user is dissatisfied, Kik believes it is a failure.
With this approach in mind, one can see a fine line of thinking and reasoning in work here without any interruptions. It uses a smartphone's data plan or also Wi-Fi for transmission and reception of messages, photos, videos, sketches, mobile web pages, and other useful and relevant content after users go through registration of a username.
Kik is touted globally for its features preserving users' anonymity, which includes allowing users to register without any necessity for the provision of a telephone number or valid email address. However, the user-friendly application does not have end-to-end encryption, and the company also logs user IP addresses, which can be a tool for the determination of the user's ISP and approximate location.
This information, and the conversations which are being "reported" are regularly surrendered upon when a request is being made by the relevant law enforcement organizations, at times without even the need in the first place for the presence of a court order.
Humble origins
Kik Interactive came into existence in the year 2009 by the creative and innovative shared thought process and headspace of a group of students belonging to Canada's renowned University of Waterloo. These students desired to embark on the creation of new technologies for their usage on mobile smartphones.
Kik Messenger became the first app to have undergone the process of development by Kik Interactive, and after the development process was finally over the product brimming with a great service was finally released on 19th of October, 2010.
And just after fifteen days of release Kik Messenger was able to reach one million user registrations, a great feat for someone this young in an already cutthroat world infested with the vibes of a shark eat shark attitude. Though it has to be duly noted that Twitter got the credit for playing the role of a catalyst in accelerating the popularity of this new and promising application known to the world by the name of Kik.
Growth of kik
On November 24, 2010, Research In Motion(RIM) had to resort to the removal of Kik Messaging from BlackBerry App World and also to another lethal choice which was to limit the functionality software has for its users.
RIM further went on to sue Kik Interactive for infringement of the patent as well as the misuse trademarks had been subjected to. Three years later, in October and the year 2013, the companies finally had to go for a settlement of the lawsuit but much to the surprise of many and chagrin of few the terms of the settlement remained undisclosed.
One year and one month later, in November and the year 2014, Kik came up with an announcement of a $38.3 million Series C funding round and the first acquisition of it. This led to the purchase of GIF Messenger "Relay".
For this, the funding was made available and feasible from Valiant Capital Partners, Millennium Technology Value Partners, as well as SV Angel. With this much amount of time being passed and Kik being able to make already some massive strides towards success within the relevant market dynamics, Kik got itself in a position where it was able to raise a total of $70.5 million.
Kik and tencent coming together
Ten months later, in August and the year 2015, Kik was able to place itself on the receiving end of a payment stream with a whopping amount of $50 million investment coming to Kik from a Chinese multinational technology conglomerate holding company known globally as Tencent which is also the parent company of the popular Chinese messaging service WeChat also known to many non-Chinese social media users as a Chinese equivalent to WhatsApp.
WeChat in the west
This investment can easily be deemed as something not less of a stroke of good fortune for Kik since through this investment the messaging app was able to earn a billion-dollar valuation. With such a big boost to both the finance and morale of the company, its CEO Ted Livingston was audacious enough to come up with a bold statement which was to declare his company's aspirations working in tandem with those of Tencent therefore Kik can become in his own words"the WeChat of the West".
He also went on to unveil his principal strategy which was that an attraction of younger users remains key to the company. The emphasis on young users truly implies the zeal and enthusiasm that youth entails within itself which can be skillfully capitalized and tapped upon once a capitalist as driven as Ted sees them as a potential source of his revenue generation. Here we see how youngsters around the highly capitalistic and commercialized centers of the Western world become subjects of an app that makes the best use of their interactions, communications, and even that of something as intimate as their dating details.
Kin coin as a milestone achieved
The growth dynamics of Kik have already expanded into other domains and that can be primarily owed to the shrewd and spirited initiative of Mr. Livingston. These other domains include the official release of Kin Coin on the Kik platform in Beta in June 2018. In the next month of the same year, the Kin Foundation came up with an exciting release of the Kinit beta app on the Google Play store, though it has to be noted that it was restricted to the residents of the US only.
Kin beta app
The Kin Beta App which is a brainchild of Kin Foundation came up with a wide range of offers directed towards different ways of earning as well as spending of the Kin coin natively, and the example of this can be seen in the instance where a user can merely conduct simple surveys for earning Kin and spending it on goods as digital as sought-after and popular gift cards be it during the official holiday season or on a more personal and familial festivity.
Though bad, uncertain and completely out of the blue circumstances have also been a feature of Kik's journey so far as seen in the controversial yet bizarre decision of Mr. Livingston in September in the year 2019 ( just a few months before the COVID 19 broke out as a global pandemic) where he announced in a blog post the Messenger will be shutting down next month ( which was by then the 19th of October, 2019).
This led to the associated laying off of more than a hundred employees. But much to the shock and awe of many, the controversial decision experienced a reversal and with this reversal came also the acquisition of Kik Messenger by Medialab.
What is Kik app used for?
Kik means, it is a platform that can easily be labeled without any restriction; the cross-platform application is predicated on the use of communication with friends in group kik chats as well as in direct messages.
What is kik used for? Though the initial steps of Kik consisted of it being a look-alike of a not so typical yet not so new instant messaging service. At that time, people used to kik sign up by using an email address as well as a password which was a true negation of the necessity posed by a phone number.
Kik code
The app came up with a provision of hands-on experience and the best part about it is that it is free for both iPhone and Android. Through such provisions, one can be sure of a connection to be made with friends as well as a family through a search being made in the first place of their respective usernames where one also has to undergo a scanning of the Kik code resembling closely the circular QR code. One also has to allow access to their address book for success and not futile utilization of this revolutionary app.
Kik sounds close to something as common and daily as SMS services like iMessage and WhatsApp, but Kik has more benefits. Being a user on this platform, you can easily send different multimedia including but not confined to emojis, sketches as well as GIFs. One can also engage in live video chats just like the ones on Skype.
Cupids and kik's revolution
This combination of multiple amenities truly makes it a sought-after package to have. So whether you are dating someone or about to give your girlfriend the best diamond ring she can ever have then you can use Kik to send those beautiful messages exuding cupids playing lovey-dovey.
Though Kik has been revolutionary and has brought up changes that were initially unprecedented when the world experienced its onset but there remains a controversial yet also beneficial aspect of this app which is manifested in its autonomy to a user to also interact with strangers.
This sounds scary as the word stranger is a very loaded term and has multiple connotations tied with it. But at the same time, the word is very exciting with its image that can easily be conjured up in mind once you hear it. The relevant point that also comes next to it is the fact that you are capable of accessing public chat on kik when you decide that now it's finally the time to talk about your interests through an easy utilization of the function of search.
Sign in and enjoy
By just signing in for the first time, you as a new user are excited to avail the best services available at your disposal just through a click or type away app that is Kik, you will receive a message from the Kik Team and this message will be the one which will lead you towards an opportunity of exploration of public groups. The groups of this kind have a working mechanism working in tandem with a successful resort to hashtags.
When it comes to this stage of interaction, usage, and communication on a platform as engaging as Kik for users, one thing which remains of less to almost zero concern is your willingness to be on a constant look-out for strangers who share similar hobbies as you or the people you want to engage in a conversation with when you feel bored and these people you think can have a new and a potentially radiant presence in your life.
Kik trumps tinder and the rest
Kik indeed has turned itself into and has also come up with a bright image of that of a dating app but of next level, since it is a deeper alternative to the one seen in Tinder which has also been dubbed by many social media and dating experts from around the world as "overrated" in its deliverability of services to its users and also in not being all-embracing enough to accommodate the interests of the LGBTQ community (the very reason Grindr emerged as a popular Gay dating app).
One of the other drawbacks of Tinder includes it's being judgmental in its functioning mechanism and this kind of judgmental streak borders on something less critical and more hysterical in a way where it is infused with skepticism. The app puts its users in a position where a person has to judge another person merely based on the kind of few pictures they had posted as well as on the brief biographical introduction which they did put up to educate people about what they do, who they are and what are their likings and dislikings.
But when it comes to Kik, you don't have to go through the tedious yet bizarre process of unnecessarily judging someone by their very looks as now you will go straight to a search of the public groups which will direct you to a process not so superfluous where you find people who share the same interests as you.
Among these public groups, some groups only cater to the potential love makers and love birds who want to engage in a full-on romantic relationship accompanied by regular sexting or mere sending of sweet texts to each other.
Revelation by the new york times
The New York Times had to come up with their news revelation too which got to them through the law enforcement agencies in the US and it was that the anonymity features found on Kik are even surpassing those of the apps which are in wide usage.
In February in the year 2016, Kik's guide for law enforcement came up with a declaration that the company is not capable of locating user accounts based on their first and last name, e-mail address, or even their birth date as it is the exact username that has to be provided while locating a specific kik account.
Is kik a dating app?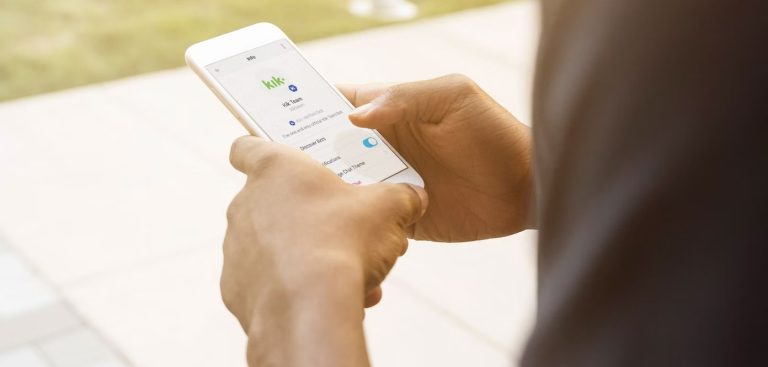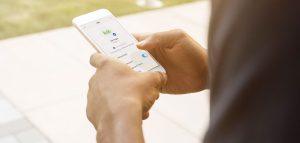 Yes, kik meaning, is an app that can make the love bird fly within you higher with your partner in love ( not in crime). But to think of it as a solely dating app won't be a nice idea as you can bring in a whole variety of conversations here though the result depends on you whether it is a platonic or an amorous and intimate relation. Kik can connect different races of individuals no matter what geographical locations they are from or live currently in.
Why is kik popular?
One of the reasons Kik is very popular among youth has to do with the fact that it connects them through a window of anonymity so no matter how confused or shy you are and how much of a gawky teen lives inside you. You don't have to fret about your personality as you just have to talk and talk the nicest way possible which can land you the best or even the first of your dates.
But mind you, Kik is not after your virginity, kiks meaning is that it is always a conscious choice to keep it or not so at the end of the day you are the one who is calling the shots not Mr. Livingston or some random guy named George who likes to impersonate Robert De Niro at potluck dinners. So feel free to get the best of your dating experience when using an app that connects you with the potentially horniest if not hottest of all folks on the planet earth.
But it is always a good thing to practice some amount of caution as you never know what kind of a person the guy or girl you are talking to may turn out to be so beware of that.
How to use the kik app for hookups?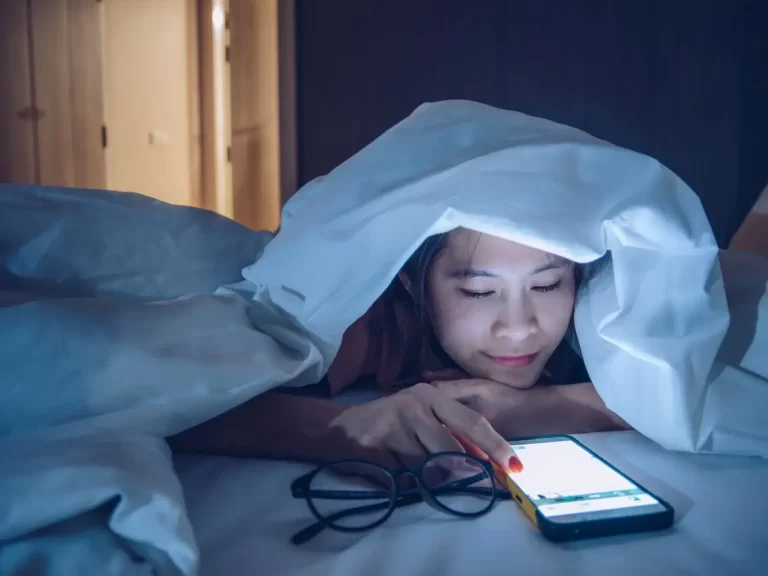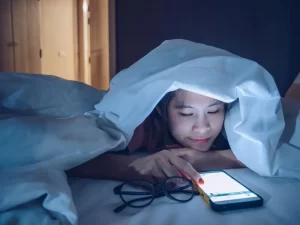 In an era where popular and mainstream social media platforms such as Instagram, Snapchat, and Facebook unveil too many details about the personal lives as well as mutual connections of an individual landing him/her into a highly awkward situation. But it is only Kik on which one can easily send nudes, indulge in a seductive video call, and engage in sex chatting on kik without going to the trouble of a full-blown revelation of information they desire to keep private.
Therefore, it is true that the Kik apk leads to some naughty hookups, and in the process, it ensures that at the end of the day, it helps everyone go to their bed fully satisfied.
To indulge in hookups while using Kik, you just need to follow the following steps which have already been elucidated in detail previously in this article, so here are some steps to be followed :
1). Finding new people on KIK
2). Share the KIK profile
3). KIK join stream public groups
4). Start your own public group.
5). Use the address book
To successfully execute this particular step, all you have to do is just go to the Settings Menu and select Chat Settings. There you can easily find Address Book Matching too. This will boost your social networking capacity on this app.
Conclusion
The very nature of Kik being able to provide a conducive romantic environment to teens as well as youngsters of other age group make it a very special app kik amongst all the other apps which are either too sensitive to sexting involving nudes and sex videos or are too formal for the horny yet wildly sexual youth of today, therefore, Kik trumps every app which is out there as of now when it comes to the provision of a right platform for written and verbal and visual sexual expression and its online sharing with your beloved sweetheart.
FAQ's
Can we use kik on pc
Yes, you can use kik on pc by downloading the kik app from the website. After downloading, open the app and sign in with your kik username and password. Once you're signed in, you can start chatting with your kik contacts.
What is the app kik
Kik is a cross-platform app that allows users to chat with each other. It's popular among teenagers and young adults, and it's easy to see why: the app is free, it's easy to use, and it offers a ton of features.
Is kik safe?
There is no one-size-fits-all answer to this question, as the safety of using Kik depends on how you use the app.
What does kik mean?
Kik is a slang term that is typically used to refer to a messaging app. The app allows users to send text messages, photos, and videos to one another. Kik is also known for its user-friendly interface and wide range of features.
What Is Kik and Why Do Teenagers Love It?
Kik is a messaging app that allows users to send and receive messages, photos, videos, and more. It's become extremely popular among teenagers in recent years due to its features and ease of use.