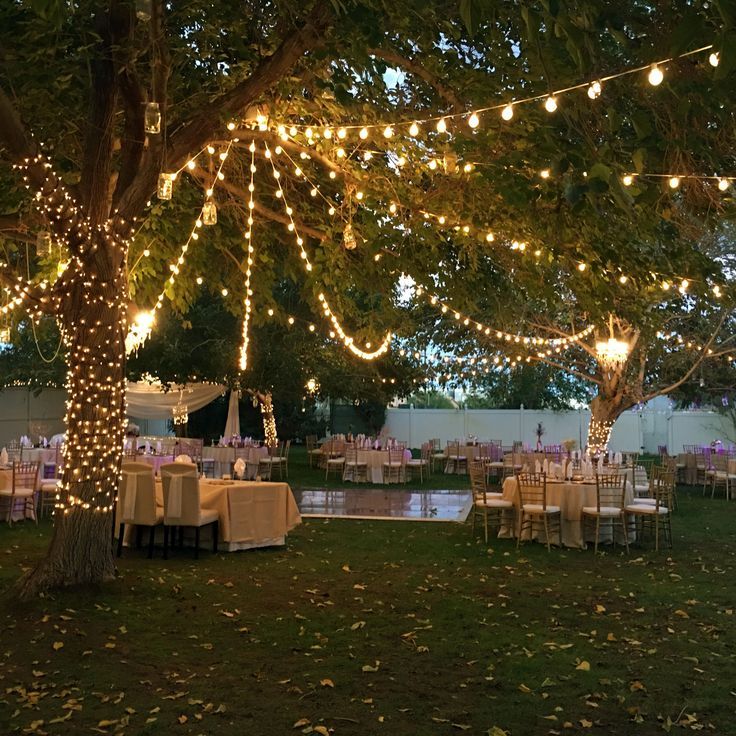 A wedding reception acts as a culminating program for the entire wedding ceremony. This is the time where everyone enjoys good company, good food, and a great time to showcase your statement and personality as a couple. We can't deny thinking that every detail is very important and that we want our guests to appreciate and talk about it as well (even after your big day). Rather than just great food and a venue with great decorations, adding linen to your reception adds the finishing touches to the tone, style, and overall theme of the event. It also brings your wedding day to the next level! Here we have lists of linen that you must have, as well as types of fabric you can use so you can make your wedding day spectacular!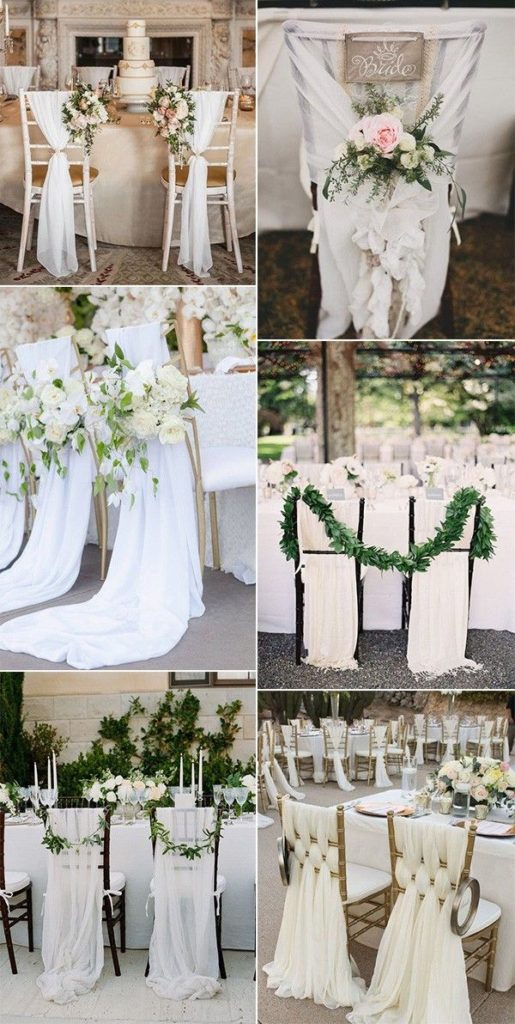 TABLE LINENS YOUR WEDDING RECEPTION MUST HAVE
• Table Cloth
During the reception, the tables are where your guests stay most of the time during your special day. Even table decorations are also one of the places they focus on, since they are most comfortable here. Having a great table cloth that suits your theme provides this backdrop to whatever other decorations and linens placed on it.
• Table Runners
Table Runners are the next thing placed just above the table cloth. These are usually narrow, short, or small pieces of fabric that are placed usually in the middle to outline other table decorations. They also bring the best out of table centerpieces. Table runner colors usually contrast to the table cloth or uses the secondary color theme in some weddings. Apart from table runner there are vase  to decorate table one of  example tom dixon vase
.
• Table Skirts
Now the table tops look nice! Can we check the sides? Some couples just prefer longer table cloths that extend around a couple of inches down the table side. Truth is, table skirts elaborate the creativity done on top of the table to make the tables look good as a whole. Table skirts also allow guests to hide their personal stuff underneath (or wedding gifts and surprises) without it being obvious. Table skirts can be separate from the table cloth, and they can also be over-extended table cloths that reach to the ground that you can skirt later on.
• Chair Covers
Elegant chair covers are important so that chairs match the table's creativity. These chairs don't have to be too fancy, as long as they look great with the theme as partnered with the tables. Some venues have chairs already with chair cloth covers and you can always make one anytime if you needed to.
• Chair Sashes
There are always people you wanted to highlight on your wedding day. It could be your parents, your in-laws, or your favorite professor way back in college. And of course, newly-weds have their seats fancier than any other seats in the room. Chair sashes are attached, wrapped, or placed on chairs or above chair cloths to simply highlight your guests of honor, family members, and of course the celebrants from the rest of the crowd.
• Napkins
If weddings are held in hotels or resorts, they surely will provide you with tables, chairs, standard skirting, standard table cloths and/or chair covers, dining ware, and of course, napkins. But if held at private places or anywhere else outside these services, might as well as consider having napkins for the guests. Table napkins can be of different fabric type and sizes. Indeed a need to make sure people wipe those residues off before saying cheese!
• Liners
Liners are placed hidden underneath the table cloths to add a deeper feel and texture of the table top. It is also considered as the 'base cloth'. Liners can be cloths of different texture patterns and is best when the table cloth placed above it is of a thinner and softer kind. Liners aren't that necessary, but indeed add luxury to the table top.
• Overlays
These are cloth decorations where linen is placed above another linen to give dimension and create pattern.
You can make all of these using different types of fabric. Here is another list of what fabrics you can use on your wedding reception.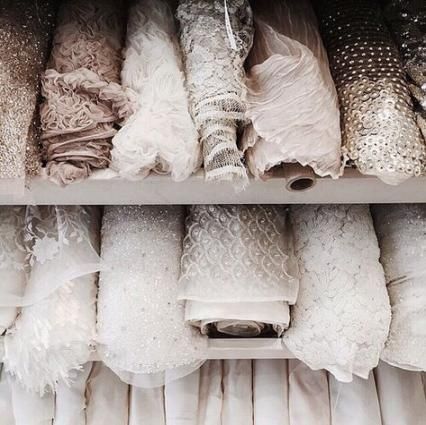 THE FABRICS
• Polyester
Polyester is a strong versatile type of cloth that is a cheaper way to dress up your wedding reception. Polyester is a synthetic fiber that has high durability and resistance to stain and wrinkles, making it ideal for outdoor events and high-end occasions. These things make polyester a great cloth for table linens.
• Satin
Satin is a smooth glossy fabric that basically made from silk. It is better than most fabrics because of its glossy and shiny texture that makes it simple and very elegant. Satin can be made out of Polyester fibers as an alternative to silk, as silk is costly. Satin fabrics made from polyester fibers are still durable, but is recommended to be washed on a delicate manner. This fabric is perfect for indoor events, as the glossy fabric radiates and reflects indoor lighting creating a romantic and elegant tone to your event.
• Damask
A Damask is a pattern that is seen on heavier weight woven fabrics. This cloth works well for formal events with a truly traditional feel.
• Organza
Organza is a thin and see through-like fabric that is perfect for almost everything. From cake tables, to draping (a term for any decorated cloth hanging) on the tables or anywhere in a venue. It can be made from cotton or silk fibers and has both plain and embroidered versions. Organza fabrics are commonly used as table runners and overlays because it makes other fabrics underneath it visible. The fabric is so soft that it is recommended to hand wash Organza cloths so it doesn't lose the fabric's quality.
• Taffeta
Taffeta is a crispy, stiff, and smooth cloth as it is woven from silk or rayons. Taffeta is more structured and has a sleek surface. You can plainly use taffeta or pair it with an overlay. Taffeta fabrics are usually used for modern and clean designs. It can be used for wedding gowns and other wedding related wear.
• Cotton
Cotton is used mostly for outdoor and informal events, and is considered a trendy table linen fabric. It is a soft and breathable natural fabric that can be dyed, patterned, or embroidered. Heavier cotton versions can even have an embossed texture. The softness nature of cotton makes cotton table linens popular for most wedding planners and wedding couples. The bad side of this comfy textile is that it easily wrinkles anytime and can quickly absorb liquid.
• Burlap
Burlap fabrics are coarse and are also made with an all-natural material that makes it 100% bio-degradable. While cotton is made from cotton fibers, burlap is made from the skin of the jute plant. Jute is a vegetable found primarily in India, Bangladesh, and other countries in South Asia. Jute is used to make a wide variety of goods like twine, rope, jute bag, and burlap sacks. This is a great thing for couples and event planners who are environment enthusiasts (in which all of us should be).
• Brocade
Brocade is a fabric that is made of silk threads, in which are woven to create an embossed or embroidered look. It is most of the time popular for traditional events.
• Velvet
Velvet is a type of closely-woven fabric with a soft pile that gives the table a distinctive, elegant, rich, smooth feel.
• Sequins
Sequin fabrics are embroidered with shining paillettes that come with a variety of shapes, sizes, and colors. Sequins are also a great fabric to use, giving us high-fashioned, and glittering feel to tables.
• Raw Silk
Raw Silk, compared to Taffeta, has more movement. It is often used for more formal events. This textured fabric is woven from spun silk with a little shine that pairs best with any cloth used.