If you're using Apple's AirPods with an Android cell phone and want to watch the battery life, this is the article you need.
The only difference between AirPods and regular Apple earbuds is that there's no wire to get tangled in the wearer's shirt buttons; instead, there are two white plastic rods that barely touch the bottom of each earlobe. AirPod owners can do several things to see how to know if your AirPods are charging and to help extend their battery life.
What are AirPods?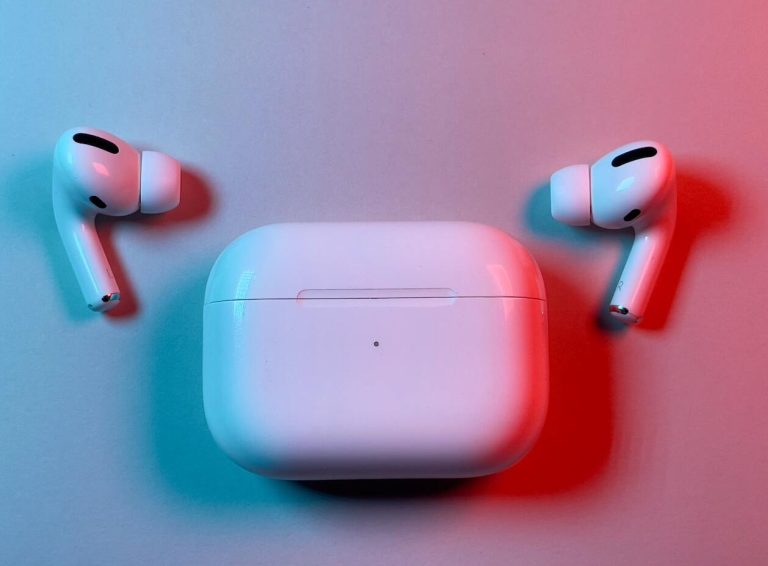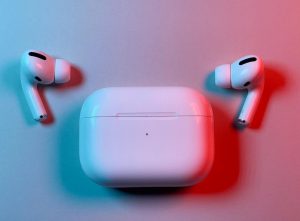 Apple Inc.'s AirPods are wireless Bluetooth earbuds. They were initially revealed alongside the iPhone 7 on September 7, 2016. They became Apple's most popular accessory in just two years. They're Apple's budget wireless headphones, available alongside the AirPods Pro and AirPods Max.
How AirPods are different than earbuds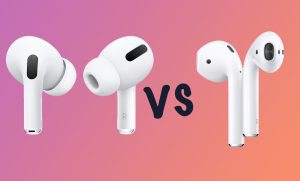 Since the original iPhone was released in 2007, Apple has included a simple pair of wired headphones in the box. If you've ever owned an iPhone or iPad, you've undoubtedly used it. Both earbuds are connected to an audio connector on your phone through a Y-connection.
On the iPhone 7, Apple replaced the traditional headphone jack with a lightning port connector for wired headphones. A built-in media controller is included with all wired earbuds, allowing you to play, pause, skip tracks, and adjust the volume.
Other headphones aren't like AirPods. They're wireless devices that don't have any cords or connections to one another. On the other hand, both earpieces feature Bluetooth radios that link to your phone or other Bluetooth-enabled devices.
Not only will you be able to prevent wire tangles, but you'll also be able to use AirPods while charging your phone via the Lightning port if you have an iPhone 7 or later.
AirPod features
Apple's AirPods come in two versions: the first (issued in 2016) and the second (launched in 2018). (released in 2019). On the surface, they appear to be identical. However, there are some essential differences.
Apple's original W1 wireless chip powers the original AirPods; however, the AirPods 2 use Apple's newer H1 wireless chipset, which Apple claims is twice as fast.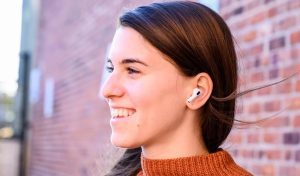 Both AirPods have an accelerometer that detects movement, optical sensors that determine if they're in your ears, and microphones for making phone calls and using Siri.
The AirPods come with a charging case with a built-in battery to extend the battery life of the earpieces when not in use. The original AirPods case required a chord for charging, but the AirPod 2 has a wireless charging case that can be purchased separately.
When fully charged in the charging case, both models of the AirPods have nearly the same total battery life, which amounts to more than 24 hours of listening time. The AirPods 2 have a somewhat longer conversation time, roughly three hours instead of two on a single charge.
How do AirPods work?
Connect your AirPods to your iPhone, iPad, or other device and set the volume to your preferences.
Due to their shape, the AirPods are designed exclusively for the left and right ear. Each earbud includes a small "L" and "R" printed on the stem if you're having difficulties figuring out which is which. Place them in your ears and straighten the stem to fit into the notch in your ear.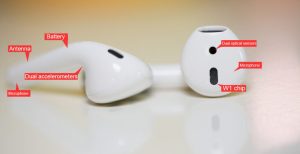 There is no power button on the AirPods. Because they're equipped with accelerometers and optical sensors, they recognize when they're in your ear and are ready to work as soon as you put them in. When you remove them, the audio will be paused immediately.
The way your AirPods work is determined by the model:
On all AirPod models, double-tapping an earbud accepts and ends phone calls.
Double-tap either earbud to wake Siri on the original AirPods. You may tell Siri to "play," "pause," "lower volume," "back to the previous song," or "skip song" to control music.
Double-tap an earpiece to skip tracks with AirPods 2. To wake Siri up, say, "Hey Siri." You can also change your AirPods' settings so that a double-tap does different functions.
Should you buy AirPods 3?
Apple's AirPods 3 wireless earbuds have a new design, force sensor controls, Adaptive EQ, spatial audio with dynamic head tracking, a MagSafe charging case, and other features. The third-generation AirPods were unveiled in October 2021, so they haven't been in Apple's product lineup for very long, and new AirPods models aren't released very frequently.
The AirPods have already been introduced in three different versions, illustrating how frequently the device changes. Apple introduced new AirPods in December 2016, March 2019, and October 2021, proving that the device is improved every two and a half years.
This suggests that new AirPods are unlikely to be released very soon, with the AirPods Pro and AirPods Max being considerably more likely prospects for an update. Given this, and the fact that no actual indicators of new AirPods or significant rumors about what an updated model would include have surfaced, now is still an excellent time to purchase AirPods.
At $179, AirPods are more expensive than some direct competitors. Still, the H1 chips deliver a seamless and fully integrated pairing and device-switching experience for iPhone, iPad, Mac, and Apple TV users that competitors can't match. The H1 microprocessor also enables exclusive features like adaptive EQ and spatial audio with dynamic head tracking. As a result, AirPods look to be the best alternative for earphones when it comes to features.
The AirPods Pro, which starts at $249, is an excellent option if you want AirPods with more features like in-ear silicone tips and Active Noise Cancellation. The AirPods Max, which starts at $549, gives an even higher fidelity AirPods experience with an over-ear design. If the third-generation AirPods are out of your price range but you still want Apple's seamless connection and device switching, the second-generation AirPods or Beats headphones, which start at $69 for the Beats Flex, are both viable options.
How long is the battery life of the Apple AirPods (2nd generation)?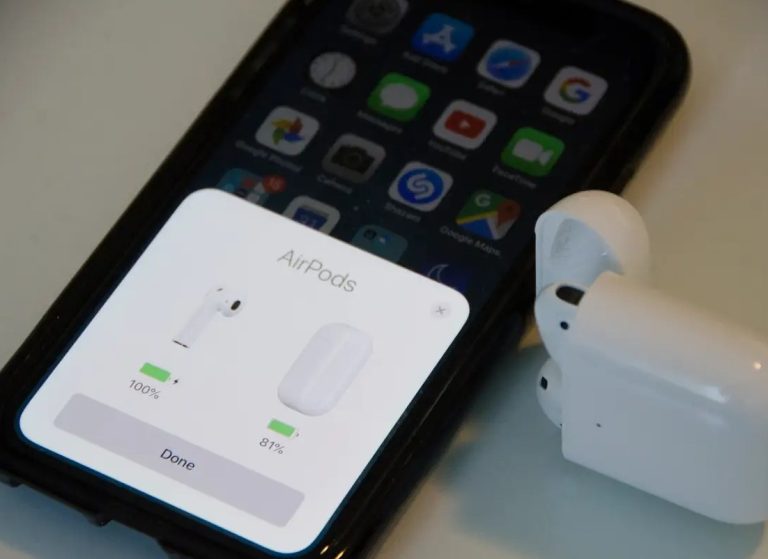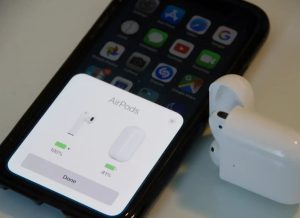 The battery is supposed to last about 5 hours on a single charge, but we couldn't reach that during our objective testing. Instead, we noticed that the Apple AirPods last 4 hours and 7 minutes at 75dB while utilizing an iPhone X with the AAC codec.
The H1 chip looks to offer roughly 21% more battery life on the current iteration of Apple's truly wireless earphones than the prior version. Even though this appears to be a significant improvement, the power cell is so tiny that we're just talking about an extra 30 minutes of battery life.
Even when using an iOS device that has been adjusted to function with the new H1 chip, the total battery life is extremely low when compared to regular Bluetooth earbuds or even Bluetooth over-ears—and that's only when using an iOS device that has been prepared to work with the new H1 chip.
When connecting to an Android phone, the battery life remains almost unchanged from the previous iteration, at 3 hours and 29 minutes. That H1 chip makes it quicker to switch between iOS (which works well between my iPhone X and iPad Air) and provides a more steady connection for audio calls. Your service coverage will decide the quality of your call, but the AirPods will still suffice.
The batteries in the Apple AirPods are so tiny that they won't last very long. It's also worth noting that the Apple AirPods' batteries are relatively small, so that they won't last as long as other models. The battery cells in AirPods may only last so long before they start to degrade, and even fair use might speed this process.
As with all true wireless earphones, the AirPods' batteries are not replaceable, and the device will wear out in a few years. If you decide to buy it, please make every attempt to recycle it, as the materials in its batteries are hazardous to dispose of and precious to salvage from a landfill.
How do you charge the AirPods (2nd generation)?
Because of their small size, the AirPods don't have powerful batteries; therefore, they don't last very long. The charging case does an excellent job of keeping it charged when you're not using it. After each use, place it back in the case to keep it charged until the next time you use it. When the small metal connectors on the bottom of each earbud make contact with the small metal connectors in the shell, they charge them up.
Depending on the AirPods you have, charging the case differs differently. To determine which generation you have, look inside the lid. There should be wording on the underside that instructs you what to do. If you still can't find it, look in the settings of your iOS device that's connected to the AirPods. In the settings app, you should see the model number of your AirPods.
You can only use the Lightning connector to airpod charging time your charging case if you have the original version. As a result, any old Apple Lightning cable will suffice. While the charging pad must be plugged into an outlet, the AirPods case can be placed on the pad and charged without having to be plugged in. It's cool.
It's worth noting that if you have the original AirPods, you won't need to replace them entirely to get wireless charging. Alternatively, for roughly $69.00, you can have the wireless charging case without the AirPods.
How to check AirPods charging level?
To check airpods charging time and AirPods are, use an iPhone, iPad, iPod Touch, or Mac. While using the phone, open the lid of the AirPods case, as this will allow the user to see the % of the charge for both the case and the AirPods on the phone.
A connected device's battery widget can also be utilized to keep track of the charge status. It's worth noting that the charge on the case will only appear if at least one AirPod is inserted. To check the charge, open the lid of the AirPods case and then click the Bluetooth button on Mac's menu bar. The airpods charge time level will appear when the mouse pointer hovers on the AirPods.
Keeping AirPods charged in their case allows you to use them more frequently without worrying about them running out of power. After fifteen minutes of charging, the AirPods provide three hours of listening time or two hours of talking time, which should be plenty for most scenarios.
How to check AirPod Pro battery on an iPhone or iPad?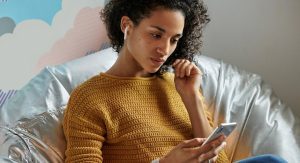 It's inconvenient when your AirPods run out of battery right when you want to use them. That's why you should know how to check your AirPods' battery level. It's simple to do from your iPhone, iPad, Mac, or Apple Watch. This assures that you can listen to your favorite music whenever you want. Here's how to check how much battery life your AirPods still have. You can use one of these methods once you've connected your AirPods to your iPhone or iPad at least once.
Opening the case
Make sure Bluetooth is switched on on your iPhone or iPad. To do so, go to the control center or the settings menu.
Place your AirPods case near your iPhone or iPad and open it with the AirPods inside.
A popup should appear at the bottom of the screen. It will show the battery life of the AirPods and case.
Using the battery widget
You can check how long your AirPods last while you're wearing them using the battery widget on your widget page.
On your iPhone or iPad's first Home screen, scroll to the right to access your widgets.
Go to the bottom of the page, touch Edit, and tap the Plus icon in the top-left corner.
Select Batteries from the widgets list at the bottom, then decide on the widget's size.
Place your widget where you want it, then press Done in the upper-right corner.
The battery life of your AirPods, as well as check the battery percentage of your iPhone and any other associated devices (such as an Apple Watch), are now shown on the widget page.
How to check AirPods Pro battery on a Mac?
If your AirPods are linked to your Mac, you may check their battery life from the desktop. Just remember to open their case if you're doing this while they're in it.
From the menu bar at the top of your Mac's screen, select the Bluetooth or speaker icon.
Select the AirPods and the battery life for each earpiece, and the case will be shown.
How to charge your airpods without case
We all want to be able to charge our AirPods wirelessly. Unfortunately, we still have to attach the charging case to our AirPods. This doesn't make the experience any less convenient. And for those of us that have the Skagen WAM270 wireless charging pad, it's even more convenient.
Meaning of AirPods indicator lights
The tiny LED light on your AirPods case provides an immediate indication of the battery level of your AirPods. The status light is located on the front of MagSafe and wireless charging cases. The status light is on the inside of a typical charging case, between the places for your AirPods.
The light indicates the charge status of your AirPods while the lid is open and your AirPods are in their case.
The light reveals the state of your case if your AirPods aren't in it. Green indicates that the battery is fully charged, while Amber suggests less than one full charge left. I hope you learn about the status light.
Can you check AirPods battery stats on Android phones?
How to see airpods battery stats on android phones? While AirPods may be easily connected to Android phones and other non-Apple devices, there is no built-in battery level indicator. Because the connecting technique is more straightforward on Apple smartphones, it's easier to use AirPods, and Apple devices show the battery status of both the AirPods and the case. Connecting AirPods to non-Apple devices requires manual pairing, and checking the battery level involves using a third-party app.
In the Google Play store, you can find several third-party apps that let you keep track of the battery life of AirPods and other wireless devices. These apps come from independent developers rather than Apple or Google, and in-app adverts usually monetize them.
How to check AirPod battery on Android ?
how to check airpod case battery ? Is it possible to use an Android phone with Apple AirPods? You can keep an eye on the charge. This feature is generally only available when using AirPods with an iPhone, iPad, or Mac, although an Android phone can utilize an app to check the battery level of AirPods.
To check the battery level of your AirPods on an Android phone, go to the Google Play store and search for the "AirPod battery app." Various options are available, all of which perform the same primary function. If one of these fails to work, uninstall it and try again.
To check the battery level of your AirPods on an Android phone, follow these steps:
Go to the Google Play store and download the MaterialPods app. This software is free, but you must pay for an in-app purchase to unlock more features. Thankfully, there's no need to pay for essential features like checking the charge status of your AirPods on Android.
Follow the on-screen steps to get the app up and running again. You must give the app permission to access your location and draw over other apps. The latter is required to display the AirPod battery check in an iOS-style popup.
Open the cover now and connect your AirPods to your Android device. A popup will appear displaying earphone and charging case battery level indications. Additionally, the app will display battery levels in a notification center, allowing you to monitor the AirPods battery check on Android at any time. You can always modify customization settings if you don't like how the program appears.
That's it. Now you know how to check AirPod's battery level on Android. It is also worth mentioning that a similar app exists on Windows.
Do other AirPods features work on Android phones?
Most AirPod features work when connected to Android, except Siri and the Fit Test. Because Android has its virtual assistant, you can't use your AirPods to ask Siri questions when connected to an Android phone. If you've just replaced your AirPod Pro tips, Android will not immediately recognize the correct size tips. Because the Fit Test feature is only available on iOS, you'll have to rely on trial and error to replace AirPod Pro charging case tips if you're using an Android phone.
Other features are accessible while wearing AirPods with Android phones, but they must be triggered using the stem buttons. Active noise suppression is available in the control center on iOS and macOS however it isn't available on Android.
How to check AirPods battery status on an Apple Watch?
If you have an Apple Watch, here's a trick: Place your watch next to your AirPods case that is open, then open Control Center and choose the battery option. In addition to your watch's battery, you'll get battery metrics for your AirPods and case.
To save battery life, keep one in and swap buds
I've never gone a day without using my AirPods, but if you're a heavy user who makes a lot of calls, you might. One AirPod may function as a standalone Bluetooth headset. Keep one in the case to charge while swapping out the other as needed. The other bud takes over with ease.
Keep your AirPods firmware up to date
Apple has been quietly improving the performance of AirPods by changing the firmware. Although you cannot manually update the firmware, you may ensure that you have the most recent version.
Go to Settings > General > About on your iPhone after your AirPods are in your ears. Scroll down until you find the name of your AirPods, tap it, and then look through all of the nerdy details about your earbuds, including the firmware version. You may then use that information to look up the model name and firmware for your AirPods on Google to see if you have the most recent version.
The bottom line
Whether you're about to go for a run or are in the thick of a project, knowing how long your AirPods battery will last is crucial. Your iPhone, iPad, or Mac computer can instantly check the battery status of your AirPods. There's also a new iPhone home screen widget that shows the battery state of each of your AirPods at all times.
It simply takes 15 minutes to charge your AirPods for 3 hours of listening or conversation time. After just 5 minutes of charging, in their case, AirPods Pro will give you an extra hour of talking or listening time. If you charge your AirPods or AirPods Pro in the case throughout the day, you can receive up to 24 hours of listening time and 18 hours of talking time. Quite a steal for a device so small, isn't it?