Would you like to know how much Jeff Bezos makes in a day, per hour, per min, or per sec? We're relatively confident Jeff Bezos would be among the top candidates for the title of "most successful entrepreneur," along with a few other tech billionaires from around the globe. Read on to find out.
One of the world's most well-known and widely used ecommerce platforms (Amazon) was established and created from the bottom up by e-commerce legend Jeff Bezos. Since then, he has broadened his interests to include other industries like television, cloud computing, and space travel. He is a creative doer of things, a wealthy businessman, and a wise investor who has amassed one of the largest net worths in history.
Early years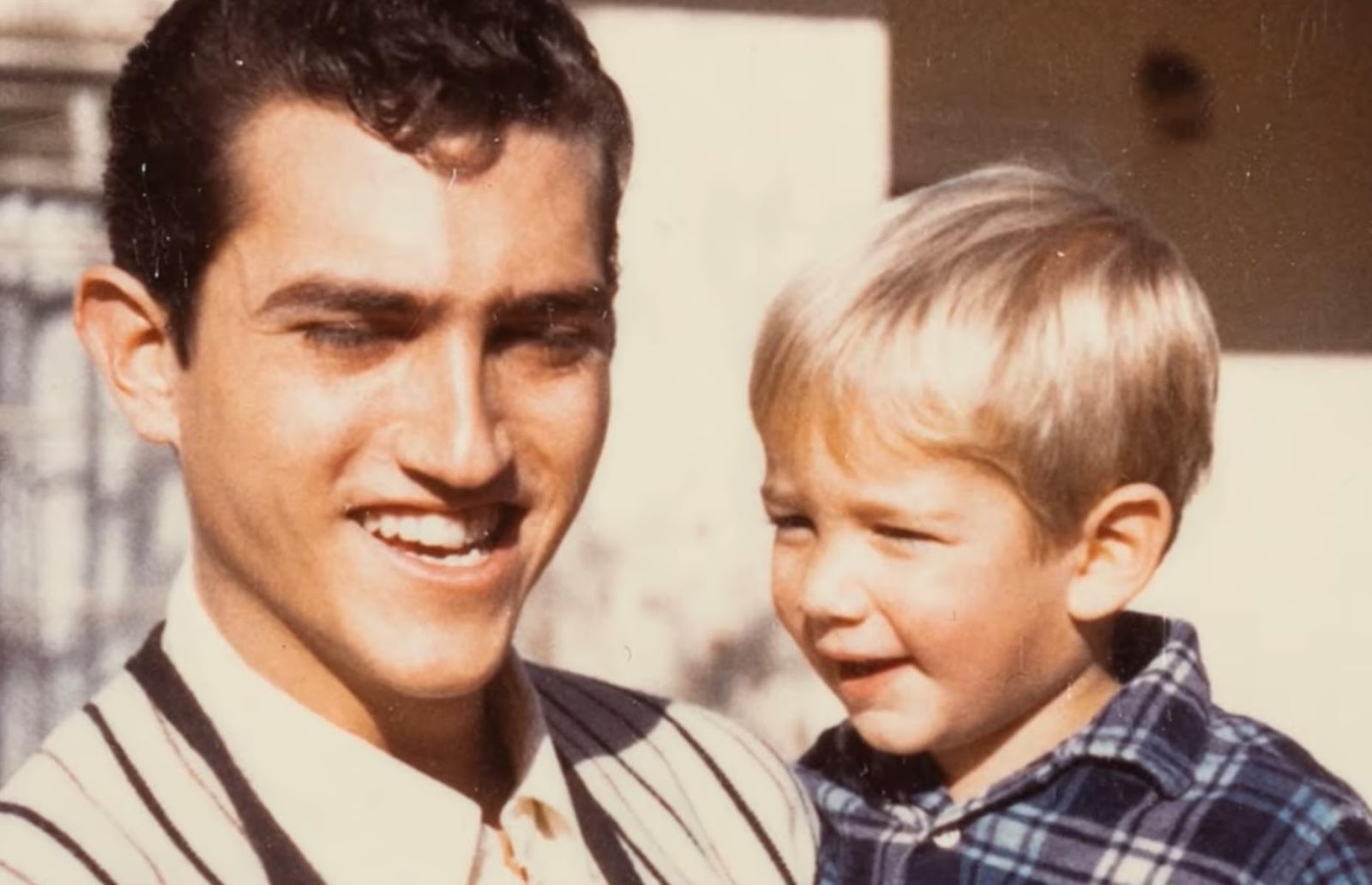 Image Source: Lovemoney
Jeff Bezos, his full name is "Jeffrey Preston Jorgenson" was born on January 12, 1964, in Albuquerque, Mexico. A very young lady "Jacklyn Gise Jorgensen" is the mother of the present corporate icon. When Jeff was born, his parents were still relatively youthful. Jacklyn Jorgensen, a student, was only 17 years old, and Ted, a teen, was only 19. Even though her circumstances were challenging, Jacklyn took night classes after graduating high school while caring for Jeff, a baby.
Not long after the delivery of young Bezos, the pair got separated. Jacklyn Jorgensen and Ted Jorgensen, Jeff's birth parents, were only wed for a year. Then, when Jeff was four years old, his mother married Mike Bezos, a Cuban immigrant.
Bezos, a young boy, used to spend his summer holidays at the property of his maternal grandpa near Cotulla, Texas. He later bought this property. Their family relocated to Miami, Florida, where Bezos began his academic career. Bezos used to work as a line chef at McDonald's while still in high school. Jeff demonstrated an aptitude for programming and knowledge of science and technology at a young age.
Education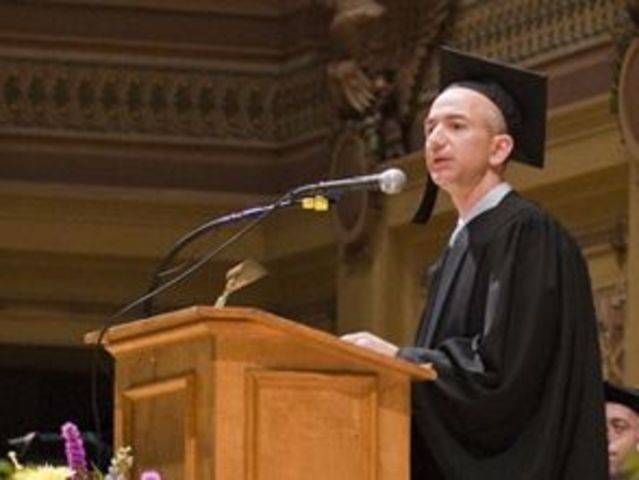 Image Source: Timetoast
Bezos attended Miami Palmetto high school for his education. Bezos was a brilliant student who participated in the student science training program at the University of Florida. He graduated from high school as a valedictorian and national merit scholar. He received the silver knight award in 1982. With a 4.2 GPA and a Bachelor of Science in Engineering (BSE) in electrical engineering and computer science, Bezos earned his Summa Cum Laude from Princeton University in 1986.
Bezos participated in Phi Beta Kappa at Princeton, the country's oldest academic honor club. Bezos belonged to the Quadrangle Club, one of Princeton's dining organizations; Tau Beta Pi, the most senior technical honor club, also chose him. He also served as head of the student for exploring and developing space in Princeton.
Career
After finishing at Princeton, Bezos received numerous employment opportunities from companies like Intel, Bell Labs, and Anderson Consulting. Jeff, however, was employed by the financial telecommunications start-up Fitel. He spent two years working there (1988–1990). He later joined DE Shaw & Co. and became the company's junior vice president.
Jeffrey Preston Jorgensen
The founder and CEO of worldwide e-commerce business behemoth Amazon.com Inc. (AMZN) is the one behind running a platform that represented 5% of all U.S. retail sales and an astounding 49.1% of advanced spending in 2018. As digitalization reshapes human conduct and the cloud computing transformation does likewise to significant business, the pioneer in online retail, with its high-flying distributed computing stage Amazon Web Services (AWS), will drive higher – spelling all the more uplifting news for its CEO.
At the point when Bezos had the thought for his web-based business organization, his good-natured boss attempted to convince him not to stop his steady occupation with D.E. Shaw. Yet Bezos, raised by his teen mother and later his Cuban immigrant stepfather, consistently longed to make something other than what was expected when telling his teacher, "The future of mankind is not on this planet." Bezos even has a site, BezosExpeditions.com, that gives a once-over of 34 of his significant ventures, projects, and charitable undertakings. The name "campaigns" is fitting since Bezos' speculations are not amassed in only a couple of incidents or market areas; instead, they address a remote wide range of business zones and thoughts, including distributed computing, mechanical technology, biotechnology, and even home-blown glass.
If you are trying to find out how much Jeff Bezos makes a year or per second, it is imperative to understand his income sources and how they stack up.
How much does Jeff Bezos make a year?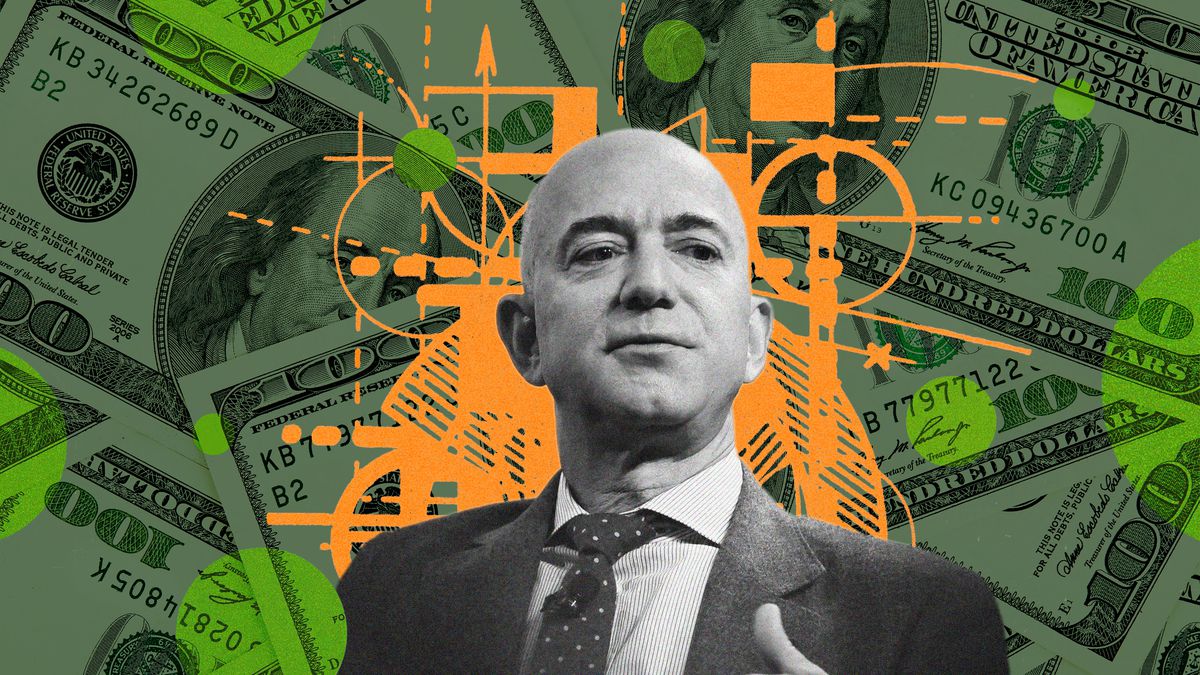 Image Source: Vox
As Amazon's CEO, Bezos is qualified for a base salary. While the base compensation is the center of Bezos' pay for his part as Amazon's boss, he is suitable for a scope of different advantages. For instance, Amazon pays for Bezos' security administration and business travel costs. In administrative reports, Amazon records these advantages as 'other compensation' for its CEO. Hence, Bezos' total income comprises the base compensation and different pay. Bezos got a base salary of $81,840 in 2020. This amount has remained the same for him since at least 1998.
Notwithstanding the base salary, Bezos got $1.6 million in other pay in 2019. Accordingly, his yearly income in 2019 added up to about $1.7 million. How much does Jeff Bezos make per minute? He makes approximately $142,667 per minute.
Jeff Bezos Salary Per Day
Image Source: Business Insider
There are a few ways to determ ine the amount Bezos makes each second of the day and for other periods. You can choose what the wealthy person procures each second, utilizing his yearly pay or change in total assets.
Beginning with the yearly pay, Bezos brought home $1,681,840 in total remuneration from Amazon in 2019, which included

$81,840 in base income
$1,600,000 in other compensation.

He made

$140,153 per month,
$35,038 per week,
$5,005 per day,
$208.56 every hour,
$3.48 per minute,
$0.058 per second a year ago.
Working with the expansion in Bezos' total assets, you can compute what he makes each second this year. Bezos added $67.4 billion to his total assets in 2020 as of August 12 or over a range of around seven and a half months. This year, he makes about $8.99 billion monthly or $2.25 billion weekly. Separating this sum further, Bezos makes about $321 million daily, $13.4 million every hour, $222,884 per minute, and $3,715 per second this year.
The most significant single-day increment in Bezos' net worth is $13 billion, which he accomplished on July 20, 2020. He made $542 million every hour, $9.0 million every minute, and $150,463 each second that day, and how much does Jeff Bezos make per second, approximately $2,537 per second?
His path to becoming a billionaire
Image Source: New York Post
Amazon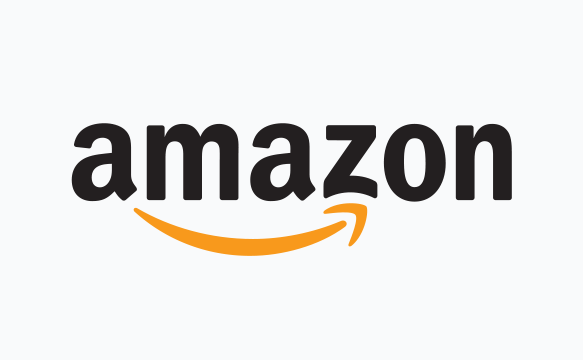 Image Source: Amazon.com
During Amazon's first year, Bezos attempted to fund-raise by foreseeing $74 million in deals by 2000, far thinking little of the truth: $1.64 billion in sales in 1999 alone. He figured out how to assemble $1 million in seed financing from private investors after spending ventures from his family, principally from his parents, who contributed a considerable portion of their life savings. The principal around 20 financial backers in Amazon put in about $50,000 each for a stake adjusted to 1%. Every investment would now be worth around $16.71 billion, addressing an about multiple return, given the investors clutched their whole stakes and that later financial backers had never weakened them. In June 1996, Amazon raised another $8 million in Series A from the funding firm Kleiner Perkins.
Amazon opened up to the world in May 1997 and became one of only a handful of new companies that endured the website bust. As the stage differentiated its product contributions and cemented itself as a market chief and pioneer, yearly sales soared from $511,000 in 1995 to more than $3 billion in 2001. In 2013, Bezos unveiled his first designs for the organization's progressive Amazon Prime membership business, with Amazon Prime Air, which would utilize robots to convey to clients.
In 1998, Bezos additionally became an early investor in Google. While he has not uncovered what he kept of the stock after its first stock sale in 2004, his $250,000 venture would be worth billions today. In August 2013, the business magnate purchased The Washington Post for $250 million. Since then, its crowd and traffic have detonated, outperforming The New York Times regarding U.S. novel web watchers in Oct, 2015.
The organization's offer cost mirrors this beautiful development. The stock expanded more than 400% from Jan. 2015 to Jan. 2021 and rose over 75% between Jan. 2020 to Jan. 2021 alone. Bezos possessed about 15.1% of the multi-decade-old organization starting in 2020, making it the most significant wellspring of his wealth. Between 2017 and 2019, Bezos sold over 1,000,000 offers and disseminated extra recommendations to his ex as a feature of separation proceedings. The 2020 Annual Meeting declaration indicated Bezos claimed more than 75 million offers. Amazon bragged $280.5 billion in net deals in FY 2019.
Real Estate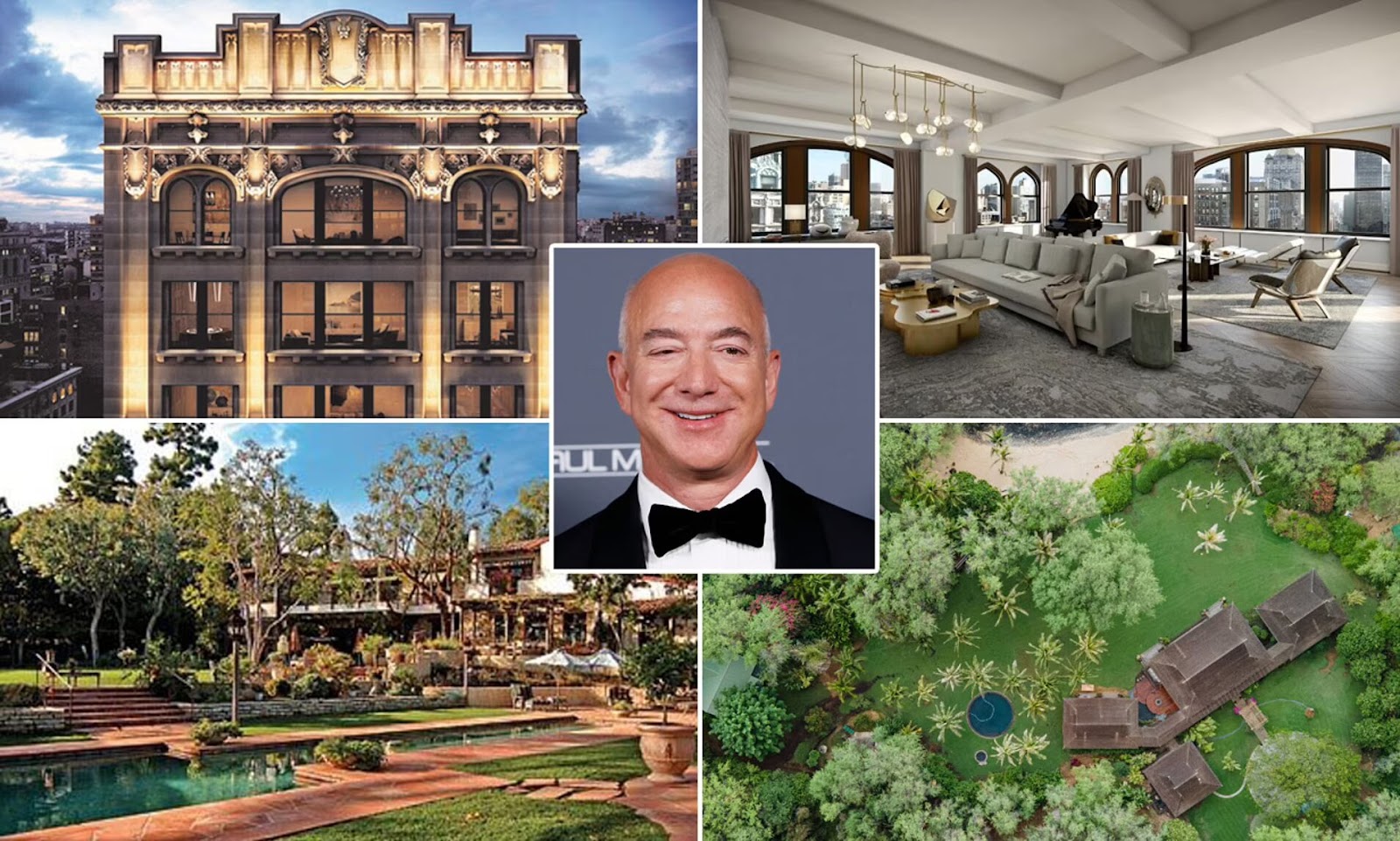 Image Source: Daily Mail
Bezos additionally has considerable possessions in more conventional ventures, for example, real estate. His 165,000 acres of land Corn Ranch in Texas was gained as the headquarters for his space organization, Blue Origin, and fills in as the test site for the vertical-landing monitored suborbital New Shepard rocket.
His land remembers property for both the East and West coast. Bezos has two multi-million dollar homes in Beverly Hills and a 10,000-square-foot condo in the Century Tower in Manhattan that cost him just shy of $10 million. Bezos' New York presence is accounted for to have supported Century Tower property estimations much higher, with space selling for $2,000 to $3,000 per square foot. Likewise, he has a lakeside property in Washington State, on which he burned through $28 million to expand the living space to around 30,000 square feet.
In 2012, Amazon purchased its own South Lake Union base camp structure in Seattle for $1.5 billion, quickly making the organization one of the city's most prominent commercial property owners. Amazon claimed almost twelve buildings, around 2 million square feet of office space, and roughly 100,000 square feet of retail space. In August 2017, the Seattle Times detailed that Amazon had the same amount of office space as Seattle's following 40 biggest businesses joined.
Charitable Donations
Bezos has invested pretty sizable amounts in giving back through charity. Notwithstanding the Bezos Family Foundation, which supports many educational projects, Bezos has made individual multimillion-dollar philanthropic commitments to the Seattle Museum of History and Industry just as to his place of graduation, Princeton University.
In Jan. 2018, Bezos and his ex, McKenzie, reported a 33 million dollar donation to TheDream.US, an association attempting to improve school access for undocumented immigrant youth brought to the United States as little children. The award will give school grants to 1,000 U.S. high school graduates with DACA status.
Media, High Tech, Glass, and Travel
Image Source: Fox Business
Bezos has a penchant for the technology sector, media, and correspondence services that encourage associating individuals and for precisely what he considers beneficial investments. In the press and correspondence area, Bezos has put resources into Twitter Inc., the mainstream business news site Business Insider. He obtained The Washington Post in 2013 for $250 million. ZocDoc Inc. and Nextdoor are the two platforms for connecting with individuals in which Bezos has invested.
In the travel area, Bezos has contributed $112 million and $35 million in arrangement B financing of Airbnb and transportation service Uber. Bezos is a major devotee of the cloud, as confirmed by Amazon's significant drive to give distributed computing services. However, his speculation interest doesn't end with his organization. One of his eminent speculation triumphs is Workday Inc., an organization that gives human asset administrations in the cloud. Shortly after Bezos' funding, interest in the organization opened up to the world in a first sale of stock (IPO) that collected $684 million. In the circle of a more customary retail business, Bezos has likewise put resources into Glassybaby, an organization that makes glass-blown holders for votive candles.
What does Jeff Bezos do with his money?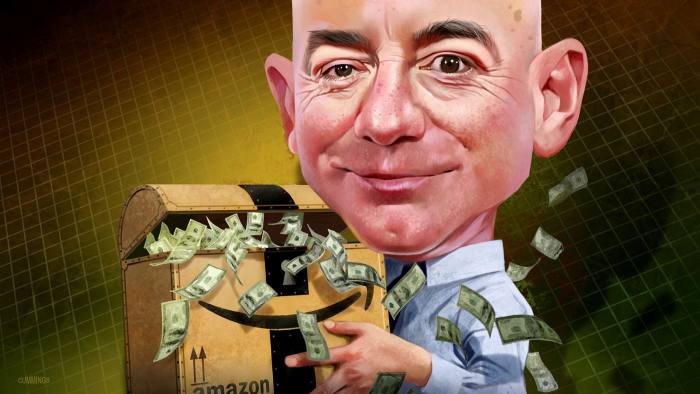 Image Source: Color of Change
Bezos wrote a letter to one of his employees, Andy Jassy, the CEO of Amazon Web Services, stating that Andy would replace Bezos. He said he would transition to Executive Chair of the Amazon Board to pay attention to new products and early initiatives. In his words:
"As Exec Chair, I will stay engaged in important Amazon initiatives and have the time and energy to focus on the Day 1 Fund, the Bezos Earth Fund, Blue Origin, The Washington Post, and my other passions. I've never had more energy, and this isn't about retiring. I'm super passionate about the impact these organizations can have."
In September 2018, Bezos declared designs to offer back some of his enormous riches, as he dispatched another $2 billion magnanimous effort called "Dy One Fund." In a statement the tycoon presented on Twitter, Bezos said the cash would be divided between endeavors pointed toward aiding destitute families and making new non-benefit preschools in low-income networks.
Real estate again!
Bezos has homes across the U.S. His headquarters, a lake house in Medina, Wash., is assessed to be valued at $25 million, as per Wealth-X. Neighbors include the No. 2 richest person on the planet, Bill Gates. In Washington D.C, Bezos claims a 27,000 square foot home with a price tag of $23 million, as per the Washington Post, is the most costly house in his extravagant Kalorama area. President Obama and Michelle Obama purchased the second most expensive house in the area a year ago, and Ivanka Trump is also a neighbor.
Bezos' house was once a museum. In April, It reported that Bezos is undertaking a $12 million remodel of the Washington D.C. house, including adding a whiskey cellar and a marble flight of stairs. The Amazon founder likewise possesses a 2.03 acre of land property in Beverly Hills, Calif., worth about $25 million. Furthermore, in Manhattan, Bezos' three connected apartments in The Century building on Central Park West are worth at least $17 million, as per Wealth-X.
The space race
Image Source: The Bull's Eye
Elon Musk's SpaceX and Richard Branson's Virgin Galactic are famous for their extraordinary missions. However, space travel is an enthusiasm for Jeff Bezos as well. He established the space organization Blue Origin to make the space travel industry more affordable. Bezos calls the endeavor "the most important work" that he is doing, and he is not reluctant to go through his cash to keep it supported. "Blue Origin is sufficiently costly to have the option to utilize that fortune," he said in April. "I'm currently liquidating about $1 billion per year of Amazon stock to subsidize Blue Origin. Also, I intend to keep doing that for quite a while."
Blue Origin purportedly plans to begin selling tickets for test space trips in almost one year, with travelers liable to pay, in any event, $200,000 per ticket. For his affection for space, Bezos likewise financed the recovery of "the remaining parts of a few Apollo booster rocket engines from the lower part of the Atlantic Ocean 14,000 feet down," beginning in 2013, as per the Seattle Times. NASA gave a restored F-1 booster to the Museum of Flight in Seattle in 2015 at the CEO's request.
Expensive toys
Image Source: King Luxury/Youtube
Bezos is well known for having his wife drive him to work in a 1996 Honda Accord, even long after he became a multimillionaire. Yet, he has some more costly vehicles. For instance, he claims a few top-notch cars. According to Wealth-X, he owns a $65 million personal luxury plane, the 2015 Gulfstream G-650ER, using his holding organization, Poplar Glen. The model is the "longest reach business jet and has a maximum speed of Mach .925, per the Robb Report. Laborers are developing one of a few 10,000-year clocks inside a mountain on Bezos' property in Texas. The clock, intended to run for a very long time, is the brainchild of The Long Now establishment, and Bezos has invested a reported $42 million into the task.
Investments
The CEO has helped bankroll some big names. Bezos Expeditions has put resources into organizations including Basecamp, Juno Therapeutics, Workday, and Twitter. The assessed estimation of Bezos' stake in Bezos Expeditions is, at any rate, $880 million, as per Wealth-X. Bezos has put resources into Airbnb, Uber, and Google, among numerous others, reports Business Insider (to which Bezos has likewise contributed). Furthermore, the CEO again has Nash Holdings LLC, which obtained the Washington Post for $250 million.
Travels
In 2017, Bezos was seen traveling in Rome, Italy, with his then-wife, MacKenzie, his parents, and his spouses and their spouses. Furthermore, Bezos posted a video on Twitter of himself on holiday in Norway, where he went canine sledding over the Arctic Circle. (Not every person enjoyed the brief look into Bezos' private life, however, as the video of his fascinating excursion was slammed by some critics who contend that Amazon does not pay all of its laborer's fair wages.)
Philanthropy
Before the $2 billion asset and contrasted with individual tycoons like Gates and Warren Buffett, Bezos' beneficent commitments have been moderately restricted. In March 2017, Bezos gave $35 million to Seattle's Fred Hutchinson Cancer Research Center, reports The New York Times. Furthermore, Bezos likewise gave $1 million to the Reporters Committee for Freedom of the Press around a year and a half ago.
As indicated by Wealth-X, in 2015, the Bezos Family Foundation had more than $54 million in resources. In 2017, the establishment swore to give $25 million to the New York University Langone Hospital — Brooklyn. The establishment's beneficiaries include Teach for America, the Oprah Winfrey Leadership Academy, the Long Now Foundation, Aspen University, and Woodland Park Zoological Society.
Bezos likewise gave $2.7 million to the University of Washington Foundation (2013), $2.5 million to Washington United for Marriage (2012), and $15 million to Princeton University, his graduation place, as Wealth-X indicated. In January, Bezos additionally gave $33 million for school grants for "dreamers" — undocumented immigrants brought to the United States as children and allowed to stay in the country under the Obama-period Deferred Action for Childhood Arrivals program. Moreover, in September 2020, he gave $10 million to an objective super PAC that attempted to choose military veterans for office.
Doubtlessly, Bezos' most recent and most critical magnanimous exertion is the culmination of a request he made in 2017 when he posted a tweet asking about ideas for where he should focus for his future altruistic spending. In June, Bezos circled back to that demand with another tweet declaring that he had distinguished two focus regions and would uncover them before the end of the mid-year. Presently, it appears as though he has chosen to utilize some portion of his fortune to help poverty-stricken families and to set up preschools in low-income networks.
Jeff Bezos' Wife
Image Source: Philadelphia Inquirer
MacKenzie Scott is an American writer and humanitarian. As of January 31, 2021, her net worth is 57.5 billion U.S. dollars, making her the third richest woman and the twentieth richest person. She is known for her marriage, prominent divorce from Amazon and Blue Origin founder Jeff Bezos, and her association with the establishment of Amazon. Scott was hitched to Jeff Bezos from 1993 to 2019. She met him while working as his assistant at D. E. Shaw in 1992; after three months of dating in New York, they married and moved to Seattle, Washington, in 1994. They have four children: three sons and one daughter, who they adopted from China.
In July 2020, Forbes ranked Scott as the 22nd wealthiest individual on the planet, with a net worth of $36 billion. By September 2020, she was named the world's richest woman, and by December 2020, It assessed her total assets at $62 billion. She is a signatory to the Giving Pledge, a promise to give half of her wealth to charitable causes at any rate. In 2020, she made 5.8 billion U.S. dollars in charitable endowments, one of the biggest yearly disseminations by a private individual to working foundations. After separating from Bezos, Scott kept her family name through marriage before returning to her maiden name, Tuttle. Later, she started by the name MacKenzie Scott, with the last name derived from her middle name.
How much did Jeff Bezos make in 2020?
On July 1, Bloomberg announced that Amazon stock set a record high at $2,878.70 per share. This news implied Jeff Bezos was worth $171.6 billion in 2020; as indicated by Bloomberg, he accumulated $56.7 billion in 2020 alone. From the start point of 2020 to July 1, the day this sum was reported, 182 days had passed. So in these 182 days, Jeff Bezos made $56.7 billion. That implies that he accumulated $9.45 billion every month in 2020. Which is roughly $311 million every day; about $12 million every hour; almost $216,000 each minute; and around $3,605 each second.
Jeff Bezos's Net Worth
Let's look at Jeff Bezos's net worth over the last ten years:
The expansion in Tesla's share cost pushed Musk past Jeff Bezos, who had been the wealthiest person since 2017 and is currently at a net worth of about $189.9 billion. Amazon's share price has stayed more repressed because of the potential for expanded regulation from Washington.
Interesting Stats and Facts
Image Source: Starred
Two of Bezos' ventures that induce many conversations and are viewed as a little off-the-wall are the 10,000-year clocks and the F-1 engine recovery project. The 10,000-year clock project is a push to incorporate a watch into the side of the Sierra Diablo mountain range in Texas, a clock that, in the literal sense, continues ticking for a very long time. The clock is intended to have a chime generator that produces an alternate ring sound daily. Simply thinking of a 10,000 x 365 diverse ring seems like an overwhelming test. Bezos clarified the requirement for the clock by saying the present worldwide issues require "long-term thinking."
The F-1 engine recovery project was a work to rescue the engines that controlled the Apollo 11 trip to the moon from the sea floor. Enough ancient rarities were recuperated to mold shows out of two F-1 motors. The relics were given to Seattle's Museum of Flight in 2015. With his flourishing riches, Bezos is ready to satisfy his youth fantasy about becoming a space business person. Every year, he submits $1 billion to his space-investigation organization, Blue Origin, which, in 2016
, got one of the primary business organizations to dispatch a reusable rocket. On
July 18
,
2018
, Blue Origin sent the shuttle "
New
Shepard
" to a high altitude to test its safety frameworks, which worked.
Here is some interesting financial information about Jeff Bezos:
Jeff Bezos has an astonishing $151.9 billion net wealth:
Bezos, at the age of 58, has accomplished becoming one of the wealthiest millionaires in the world. He only sold $8.8 billion of his Amazon shares in 2021. Bezos is one of the most well-known owners of arrived homes and controls the Washington Post.
Through Amazon's income, Jeff Bezos makes about $150,000 every minute:
That costs $9 million an hour or $216 million a day. It is three times the median wage for most American employees. For instance, you would need to labor nonstop for 68 years to earn Jeff Bezos's hourly payment in income.
Jeff Bezos paid a tax rate of 23.2% from 2013 to 2018, significantly lower than the highest income tax rate of 37%, which applies to high-earning Americans:
The most affluent software billionaires are known for lawfully avoiding paying taxes. Specifically, they benefit from a tax deduction by donating to charities through equity purchases. In this manner, they can write off the stock at its present market valuation and avoid paying capital gains tax. Jeff Bezos pays taxes, right? Yes, but his tax percentage is much lower than most people's. Bezos annual tax percentage from 2014 to 2018 was 0.98%. He made no federal income tax payments in 2007.
Jeff Bezos earned $2537 per second in 2021:
However, determining his revenue based on his pay ($81,840) will only amount to $0.10 per second. Compared to Elon Musk, who earns $375 per second, that is a true pittance.
By the terms of their divorce settlement, Bezos gave his ex-wife, Mackenzie Scott, 19.7 million shares:
Jeff Bezos's ex-wife's reported $43.6 billion fortune places her as the 30th most wealthy lady in the world. Mackenzie Scott committed to giving back after divorcing Bezos in 2019 and promised to donate most of her wealth. She bragged in March 2022 that she had donated more than $3 billion to 465 charity organizations in the previous nine months. In just three years, she has given to charity over $12 billion.
Bezos earned $1,75 billion weekly in 2021:
With a total wealth of $197 billion in 2021, Jeff Bezos made about $250 million daily or $1.75 billion weekly. He resigned as CEO of Amazon that same year to concentrate on other initiatives at the business, such as his launch firm Blue Origin.
Jeff Bezos's stock in Amazon is his primary source of money:
Bezos owns 13% or so of Amazon's stock. The business's market capitalization is $1.299 trillion, and its share price is $127.51. (at the time of writing). To that end, Bezos has sold stock valued at nearly $27 billion since 1997.
Amazon generates more than $638 million every day:
What is Amazon's daily income? More than $638 million equals $443,000 per minute, $26.6 to $27 million per hour, and $7,300 per second. During the prime day, Amazon earns the majority of its revenue. For instance, on a beautiful day in 2021, customers paid about $11.2 billion for Amazon goods.
Bezos borrowed $300,000 from his parents and bank account to launch Amazon:
What makes Jeff Bezos so wealthy? He borrowed $300,000 and made a wise purchase. He also succeeded in getting $1 million from 20 local donors. Amazon got off to a strong start, completing $12,438 in transactions in its first week. In 1996, amazon's sales increased by 3000% over the previous year, reaching $15.7 million after the year.
Jeff Bezos worked at McDonald's for his first employment, earning $3.68 an hour:
Jeff Bezos's pay at McDonald's was poor compared to his $390 hourly rate. Bezos was more valuable than McDonald's in 2020. He made more money than $186 billion, exceeding the market values of Nike ($122 billion), Costco ($145 billion), and McDonald's ($143 billion).
Some of the Best Quotes by Bezos:
Following are quotes from Bezos Jeff:
"A brand for a company is like a reputation for a person. You earn a reputation by trying to do hard things well."
"The human brain is an incredible pattern-matching machine."
"Humans are unbelievably data efficient. You don't have to drive 1 million miles to drive a car, but the way we teach a self-driving car is to have it drive a million miles."
"My view is there's no bad time to innovate."
"We are stubborn on vision. We are flexible on details…."
"We can't be in survival mode. We have to be in growth mode."
"Work Hard, have fun, make history."
"If you never want to be criticized, don't do anything new, for goodness' sake."
"Your margin is my opportunity."
"My view is there's no bad time to innovate"
Conclusion
Bezos is about 48% richer than the British monarchy. He held his position as the world's wealthiest individual even after separating from MacKenzie Bezos in 2019. She kept a 4% stake in Amazon, making her the world's third richest woman. The majority of Bezos' abundance is attached to his shareholding in Amazon. Amazon stock has taken off around 70% this year, which has lifted Bezos' total assets to record highs. Bezos is Amazon's top investor, with a stake of more than 11 percent, which means $173 billion at Amazon's market capitalization of about $1.6 trillion.
FAQs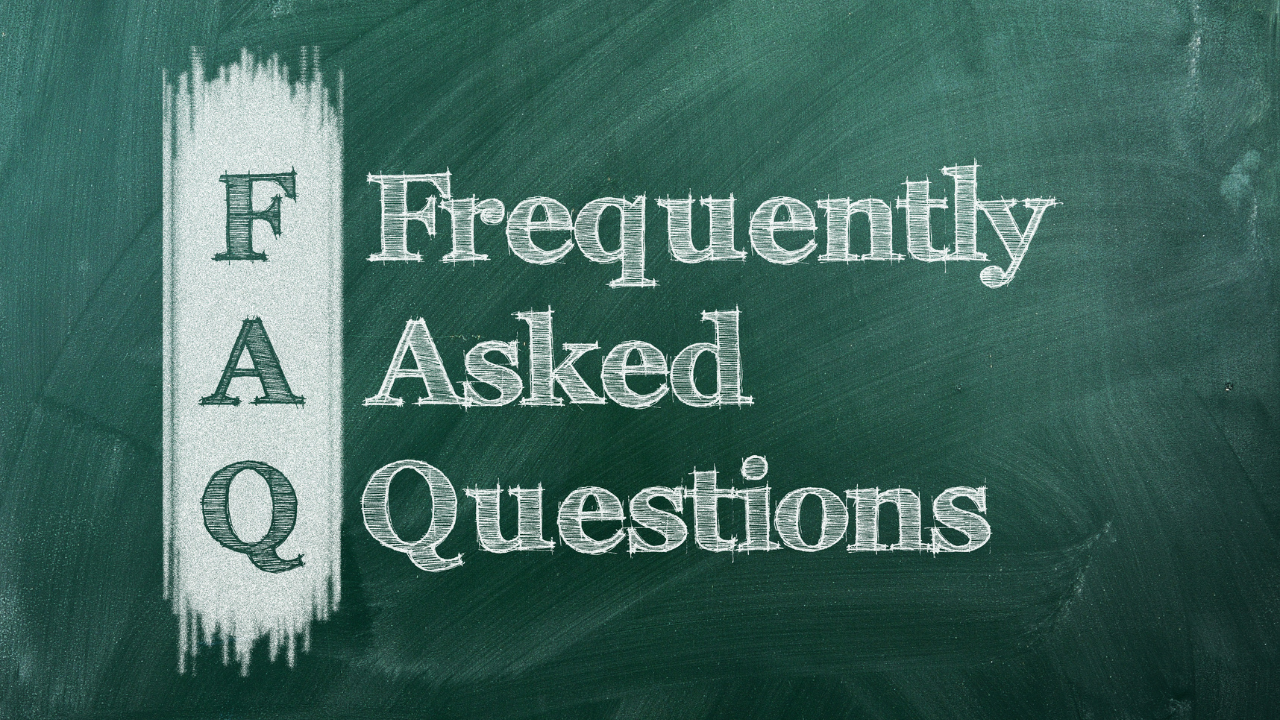 Image Source: Canva
How much money is Jeff Bezos's net worth?
Jeff Bezos has a net worth of 126.4 billion USD.
How much does Jeff Bezos make in a week?
He earns $31,145 per week from his employment with Amazon, but if we consider his
average net wealth over the previous ten years, he gets about $186,277,777 per week.
How much tax does Jeff Bezos pay?
From 2014 to 2018, Jeff Bezos paid $23.7 million in taxes (an average tax rate of 0.98% ), but in 2007 and 2011, he avoided paying any income tax.
How much does Jeff Bezos make in an hour?
Jeff Bezos earns $390 per hour.
How much Jeff Bezos makes a second?
Bezos earns $0.10 per second based on his basic $81,840 pay of $81 840. He most likely makes $2,537 per second through his stock options and other assets.