The comfort of a cheeseburger or milkshake is often an undeniable pleasure in this fast-moving, tech-savvy world, but imagine how much more desirable that cheeseburger or milkshake would be if it were produced in an energy-efficient building — one that contributed to lowering the area's carbon emissions while simultaneously providing a relatively inexpensive, nuanced approach to architecture.
This type of construction has gained prominence in fast food restaurant architecture. From KFC to McDonald's to Starbucks, corporations have begun to take note of the economical and moral benefits of creating more sustainable, enduring structures. As we move further into the new millennium, we can expect to see a rise in the creation of buildings that promote more than just a good meal.
Fast Food, Better Energy
Sustainable construction is the practice of creating environmentally friendly structures produced with long-lasting, often repurposed or recycled materials that help reduce waste, reduce costs, and promote a more sustainable environment. It's often associated with office buildings designed to reduce energy waste through special, energy-efficient windows or with apartment buildings dotted with green, garden rooftops built to help prevent stormwater run-off, lower energy costs, and provide communal space.
However, sustainable construction is about more than energy reduction in office spaces and multi-family homes; it's about creating environments that are responsive to and reflective of nature. These buildings create a sense of continuity between outdoor and indoor spaces in shared public places and promote social experiences for visitors and members of the community.
Lovin' Sustainable Energy
It's no surprise to hear that one of the fast food chains at the forefront of this architectural revolution is also one of the largest fast food chains in the world—McDonald's. Founded in San Bernardino, CA, in 1955, McDonald's is on a mission to strengthen its commitment to sustainability. Its pledges have included a reduction in antibiotics used in foods and a promise to procure sustainable beef at its restaurants.
In 2019, the company opened a sustainable, LEED Platinum-certified restaurant in Chicago. Designed as a learning center and blueprint for future sustainable buildings under the McDonald's umbrella, the Chicago headquarters is an impressive 19,000 square feet and boasts water efficiency with the help of road-draining funnels; solar efficiency through south-facing panels that provide nearly 60% of the building's electricity; and walkability with the location's proximity to bus stops, trains, and a network of bicycle paths.
While these measures are impressive in their own right, what truly makes the location stand out is its views. Nearly 80% of the restaurant's interior offers views of the outdoors. The birch trees, plants, and hanging atriums contribute to the building's breathability, but they may also add something extra — a reprieve. Multiple studies have shown that being in and surrounded by nature makes us happier, healthier, and calmer — and glimpses of nature and the outside world while seated amidst indoor greenery may provide similar feelings of calmness humans have come to expect from plants, flowers, and other inhabitants of the outdoors.
Unwrap Sustainable Construction
Never one to be bested, Yum! Brands — known for KFC, Pizza Hut, and Taco Bell—has also jumped into the sustainable architecture conversation. For these chains, sustainable construction begins with what is served. Taco Bell, for instance, boasts an impressive vegetarian menu certified by the American Vegetarian Association (AVA) while its fellow Yum! Brands Inc. cohort (Pizza Hut) has earned 2 out of 3 stars from the Sustainable Restaurants Association.
To add to these sustainability practices and recognition, Yum! Brands has created a business model centered on the creation of sustainable buildings. The focus of these buildings includes electricity reduction, lowered water consumption, and less waste. This approach has led to LEED certification in KFC Malaysia and efficiency training for restaurant general managers in KFC Australia.
Yum! Brands has also made a pledge to reduce its emissions by half by the year 2030. With its focus on reducing plastic wrappers and packaging and creating green buildings, the company may very well be on its way to meeting its reduction goals and serving as a model for other fast-food chains and businesses to follow.
The Right Time to Go Green
A global world means that what happens in one sector is often translated to another sector. The push toward sustainable construction in fast food restaurants can provide a positive push toward sustainable architecture in other industries, including in the single-family home-building industry. Already, homebuilders have begun to look toward more long-lasting materials such as bamboo, solar panels, and reclaimed wood to replace more traditional materials such as natural lumber and energy generated by power plants — and because of the off-and-on shortages of lumber and increasingly ripe conditions for forest fires in America, the move toward other forms of building materials has come just in time.
With home prices on the rise and millennials and other groups jumpstarting the homebuying process, sustainable construction has become more important than ever. Having more durable, environmentally friendly materials means cost savings in the long run coupled with moral success stories and legacy building for future generations. It can also mean creating more economical homes in lower-income neighborhoods and utilizing different fields — such as 3D printing — to meet homebuilding needs, and because of the speed in which sustainable structures can be erected, we can expect a reduction in consumptive materials needed to get workers to and from their homes to construction sites.
The last year has offered a time of reflection for many people. With so much of life spent indoors and closer to home, the move toward enduring, responsible architecture erected in the places people live, work, and play is a logical next step. As people continue to navigate the ends and outs of living in cities and working closer to home, attempts to create a greener, more stable environment that provides mental, physical, and emotional benefits for everyone should provide a feeling of relief.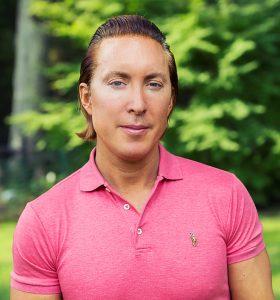 Daniel Neiditch is an entrepreneur and business leader who has dedicated his career to redefining New York's real estate industry. Daniel's thoughts on sustainability and green building can be found on Entrepreneur, Forbes, and SCORE NYC.