We all need time to relax a little bit, get away from problems, the family chores, and treat our bodies. Unfortunately, professional treatments are expensive, but a relaxing SPA day can also be arranged at home. But remember: the main goal of the health procedures is to switch attention from mental problems (thoughts turmoil) to body sensations. Follow our advice to achieve this.
Step 1. Preparation and atmosphere
Remember the last time you were at a SPA massage. Perhaps you were given a Swedish, full-body, hot stone or relaxing massage. What do all high-quality spa centers have in common? Right, in addition to professional massage therapists, a relaxing atmosphere is very important.
To do this, make time for yourself, without being distracted by the family, phone, and other things. Light candles and aroma lamps, turn on the relaxing music, put on a cozy robe – they will help to create an atmosphere and tune in to the right way. It is believed that the aromas of lavender, chamomile, and cedar – help to relieve stress . As well, you can also find several spa playlists on music services or listen to sounds of nature. Prepare scrubs, gels, masks, and other care products that you will use.
SPA day is mostly about water treatments. First, use the body scrub and wash away the remnants of the product. Then prepare a warm bath with foam and oils.
Step 2. Body treatments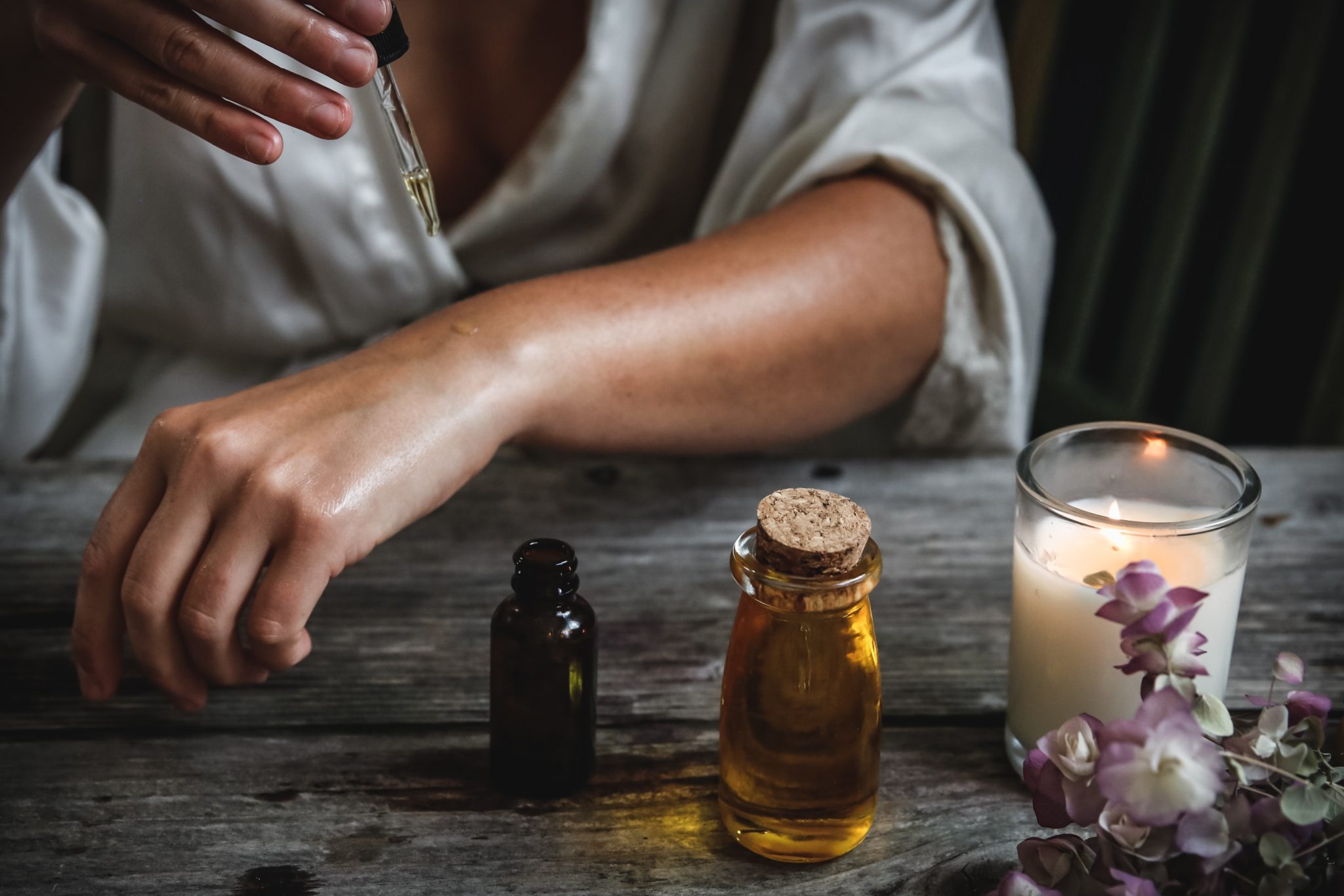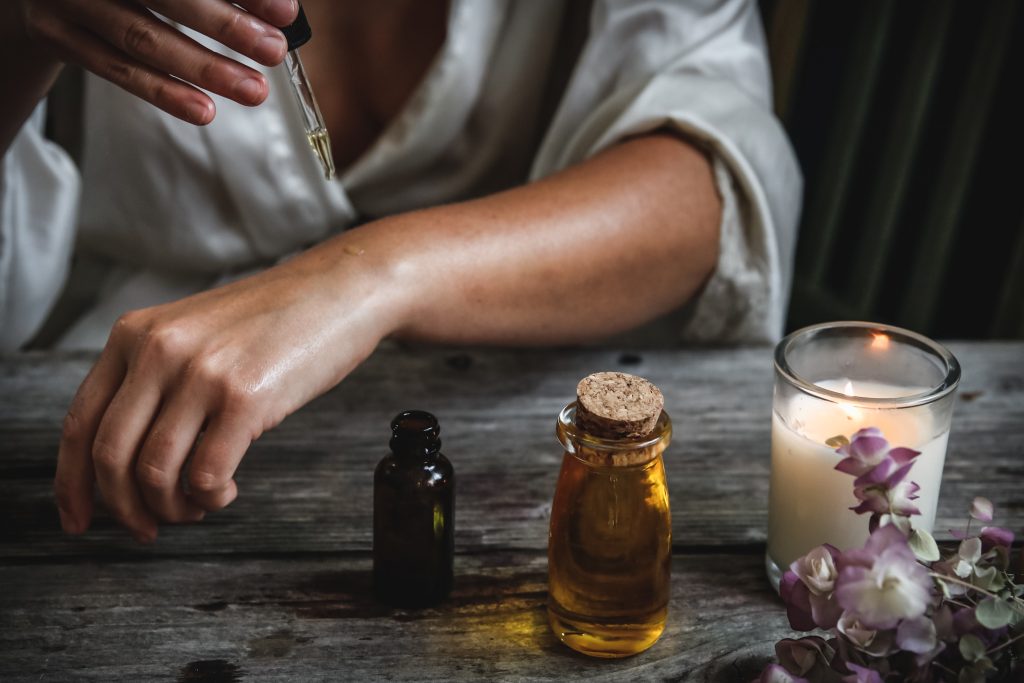 You are welcome to use ready-made products or prepare them from simple components:
– facial cleanser – mix into a small container 1 spoon of soda, a little bit of water, and 2 drops of essential oil that you like. It should be a liquid paste. Apply the mixture with massage motions on the face, neck, and cleavage area. After that, rinse and apply a moisturizing cream. It is advisable to apply such a mask no more than twice a week;
– body scrub – take approximately 200 grams of any sugar with half a glass of coconut oil, adding any essential oil. Coconut can be replaced with grape, peach, or any other light oil. Then apply the handmade scrub in a circular movement on the body and wash it. You can also make a scrub based on any vegetable oil (olive, linen) and exfoliating substances: salt, sugar, coffee, ground oat flakes, or nuts;
– for a calming massage, take high-quality oil. It is good if the composition is vitamin A, E, or jojoba, which helps to make the skin soft and polished. If you aren't a professional masseur, try not to press hard and avoid joints;
– egg white hair mask. Mix 2-3 egg whites, 4 tablespoons of aloe, 1 – of olive oil. Apply to wet clean hair for 15 minutes and then rinse off. Your hair will become shiny, less oily, and will grow better after such a mask. The effect is no worse than after the salon;
– don't forget to treat your hands with manicure and cream. Keep in mind the cuticle.
Peel off your feet with pumice, apply cream and massage them a little to relieve fatigue.
After all, procedures be sure to apply a moisturizing and nourishing cream on the skin to enhance the effect of essential oils.
Step 3. Drinks and snacks
Some might find this unnecessary, but we would advise against it. You can start a SPA holiday with a glass of your favorite wine or orange juice. If you wish, add a couple of berries or pieces of fruit to give the drink a touch of grace.
As a snack, you can prepare a slice of fruit, cheese, or other snacks. Or maybe you want something sweet: chocolate, cookies, dried fruit.
The advantage of a home spa day – you can plan it yourself. You can use some of our tips or add some of your best-loved procedures. After the completion of all procedures, do not rush back to the daily business. Otherwise, the whole effect will disappear. Let yourself rest a little bit: wrap yourself in a warm robe, drink aromatic tea, lie on the sofa with a book, watch some videos, dream, or drink tea. The main thing is to have the rest of your soul and body. Give yourself time to return to reality.