Content marketing is a necessity today. So, which tools are ideal for it?
Around 82% of marketers globally rely on content marketing to achieve efficient results. This stat tells us the importance of content marketing and its thorough usage by marketing experts and businesses.
On the other hand, social media marketing is one of the critical branches of content marketing. And social media listing is the primary tactic used by the same businesses and marketing experts. So, which tools can help you advance in it?
In order to find out, first, let's understand content marketing and the importance of social media content in it. And then let's talk about the tools.
What Is Content Marketing?
Content marketing is a marketing technique that creates and shares relevant, valuable content with the audience. It is an umbrella term for any marketing technique involving creating and sharing media and publishing content to acquire customers.
Most content marketers aim to generate leads or sales through their content. Some of the ways they do this are:
Creating evergreen content that can be re-purposed over time
Creating interactive content like quizzes or games
Providing educational material on a topic so people can learn more about it
Sharing information about new products or services they offer
Offering social media connectivity through posts, messages, polls, etc.
Therefore, the vast spectrum of content marketing makes it an ideal companion for any sort of business today. It is a necessity for businesses of all kinds and an important factor in establishing authority, credibility, and thorough communication with target customers.
Importance Of Social Media In Content Marketing
Social media marketing has become the world's most important form of marketing. It is a way to reach out to customers and potential customers and an effective way to grow your business. Some people think that social media marketing is just about posting content on social media sites.
They are wrong because it is much more than that. It includes:
Optimizing your social media profiles
Scheduling posts
Monitoring what people are saying about you online
Engaging with your followers
Posting everyday/regularly
Posting relevant content
Connecting it with other platforms like blogs, websites, and even apps
There are many benefits of social media posts in content marketing. The first one is that it is free or relatively inexpensive when compared to other forms of advertising like television commercials or newspaper ads.
The second benefit is that it can reach out to a large number of people at once. In contrast, other forms of advertising can only target specific groups of people. Therefore, it's not only ideal for achieving brand identity on a vast level but also necessary in content marketing.
10 Modern Tools For Content Marketing And Social Media Posts
Content marketing requires you to post good quality content regularly. Therefore, we picked the 10 best tools that can help you with each aspect of content marketing and social media posting. Here they are:
PrePostSEO plagiarism checker is one of the leading plagiarism finders today. This is our number one suggestion because of its potency in finding plagiarism, fishing out the original source, and telling you the percentage of plagiarized text in your content.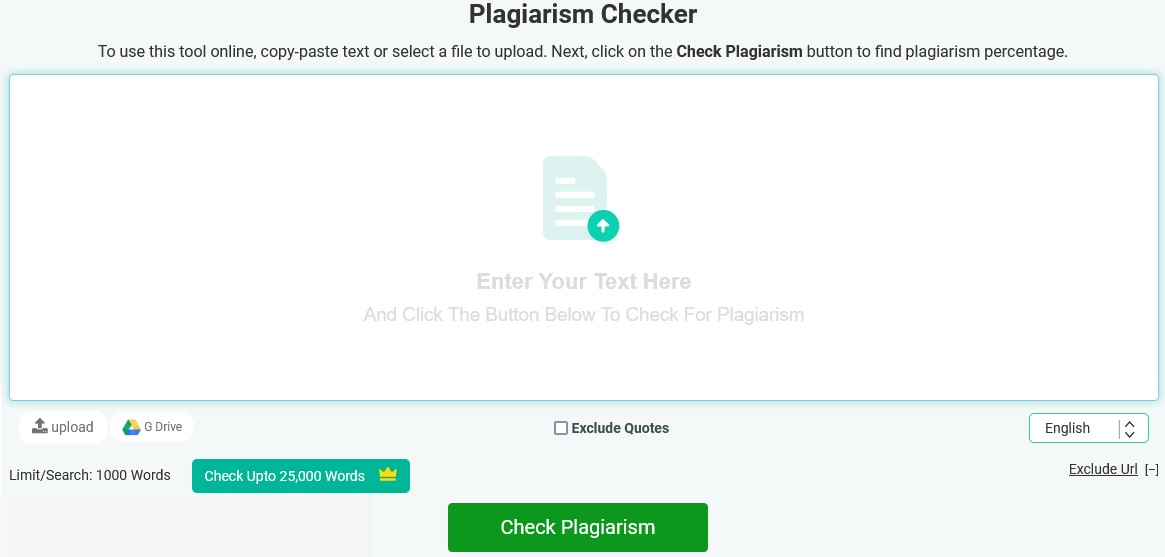 On top of that, your searches are limited to thousand words at a time, which is more than enough for most types of content. Therefore, use this tool with a rephraser to avoid or remove plagiarism from any sort of content.
Paraphraser is one of the leading paraphrasing tools, and it's ideal for all types of social media, blogs, websites, etc. Thus, using this tool will grant you one main benefit: deviating content tones. In other words, it's ideal for removing plagiarism and elevating the quality of your content.
Besides, you get to rewrite 500 words using this tool, which makes it an ideal companion with our pick for plagiarism checker. Therefore, we suggest you pair this tool with a dependable plagiarism checker to ensure original and outstanding content.
Google trends are yet another necessary tool for any content marketer and social media content creator. In order to create compelling content, it's imperative to understand trends, and nobody can tell you what they are like Google.
Therefore, using this tool to find and act upon the ongoing trends should be one of your priorities.
Answer The Public, as the name suggests, presents the commonly asked questions by an audience. The searches made by this tool are country and language-centric.
Therefore, your priority should be finding these questions related to your target keywords. And answering them in your social media content can help you rank higher in SERP efficiently.
Canva is one of the best free graphic designing tools available today. While it's not exactly Adobe's Illustrator, it's an ideal and lighter substitute.
It allows you to add images on the go and tweak them to use on your blogs, social media networks, websites, etc.
To stay in touch with your website's performance and its chances of ranking in SERP, you need Google Analytics.
So, you should add this to your arsenal to stay updated regarding your website's performance and perform thorough content audits.
Trello helps content marketing teams tackle two key challenges—collaborating and being productive.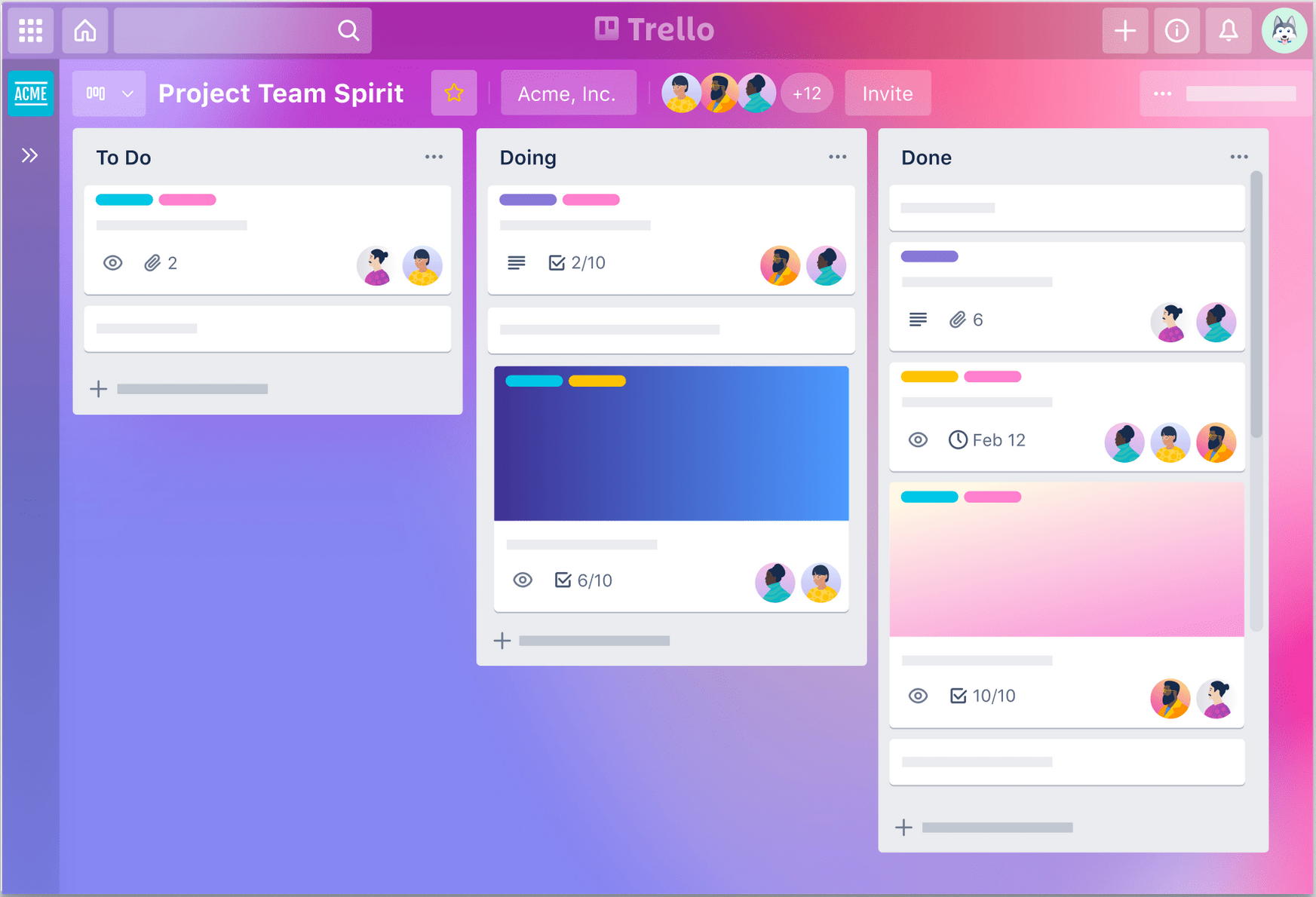 By adding any relevant team member to your team's Trello, you can ensure smooth productivity and enable them to get things done on time.
Grammarly is one of the leading grammar correctors and probably doesn't need any introduction.
So, you should add this to your usage and use its MS Word extension to effectively remove any grammatical or punctuation errors from your texts.
Hemmingway Editor is one of the best programs for grammar correction and readability. The tool shows you an index like this:
From there, all you have to do is act on the colored prompts to achieve a higher grade of readability. This is ideal for short-form content like social media posts.
Google Docs is one of the best online text editors. In other words, a rich text editor allows you to write texts online and collaborate with fellow team members.
Therefore, this is yet another Google commodity that we suggest content marketers and social media writers should use.
Conclusion
These are 10 of the most necessary online tools for content marketing and social media posts. Each tool serves an essential purpose in content creation and social media marketing. Therefore, use each one when you need it.