A vacation is a much-needed moment when you can recharge your batteries, unwind from the stress of everyday life, explore other parts of the world and indulge your desires in a luxurious environment.
Booking luxury holidays is often much more enjoyable than traveling to other parts of the world and staying in modest establishments. While you may save some money by booking a hostel instead of a hotel, you often lose out on relaxation and enjoyment as part of your vacation.
There is nothing wrong with wanting to travel on a budget. You can, however, stick to a vacation budget and still indulge in luxury. Between seasonal discounts, offers to bundle tickets and hotel bookings, credit card rewards and group packages, you can likely leverage one or more avenues of savings to travel in style and still limit the hit to your finances.
Below is our list of five reasons to always choose luxury travel destinations if you want to make the most of your upcoming vacation.
1. The Trip Begins on the Plane
A luxury vacation is all about maximizing the opportunities to have a luxurious and pampered experience. You are eager to see new places and make enduring memories, but you also want to feel comfortable, rested and relaxed throughout.
Think of your vacation as starting when you leave your home, not when you arrive at your destination. Book a chauffeur service to get you to the nearest airport to your house and then take a private plane to your destination.
If you are traveling with family, arranging these modes of transit may not cost much more than airline tickets for six or seven people. There is the added benefit of ultimate luxury and comfort in the sky.
2. Leverage a Personal Concierge
When you stay at a luxury hotel or resort, you often have the advantage of a personal concierge who can help you with anything you need. Are you in need of a specific item that you forgot to pack? Do you need your clothes washed, dry-cleaned or ironed? Are you unsure about the best route to take when visiting a particular area? Your concierge can help with all of these queries and much more.
Having someone you can depend on during your vacation is helpful and comforting. Rather than running around trying to get errands done when you should be relaxing, you can devote all your attention to having a pleasant and luxurious vacation.
3. Stunning Room Views
There are few more relaxing feelings than waking up in a hotel bed, using a button to open the curtains and seeing a stunning view outside. If you play your cards right, you may even have a cart of room service waiting outside your door when you are ready to eat.
Enjoy this experience and live your vacation to the fullest. While such pampering may seem unnecessary, a vacation is all about indulging. You will feel so comfortable and relaxed, ensuring you thoroughly enjoy getting ready and then going out for sightseeing, exploring and other adventures.
Booking a luxury room often means you get to pick the view, ensuring you have the best possible experience of staying at a particular hotel or resort.
4. Drive Around in Style
Many luxury hotel or resort packages even include a car service. While you can always use rideshares in most places in the world, there is the inconvenience of having to deal with different drivers and ride in cars of various conditions and cleanliness. When you have a car service provided by the hotel or resort, you can be sure you are riding in a luxury vehicle and being treated right by the driver.
Driving is often the best way to get around if you are visiting a city with significant distances between various hotspots. You can always get dropped off in a downtown area and then use public transit to get to nearby spots in a bid to get the experience of a local in that area. However, when you want to go somewhere 20 or 30 minutes away, driving will get you there safely, quickly and in comfort.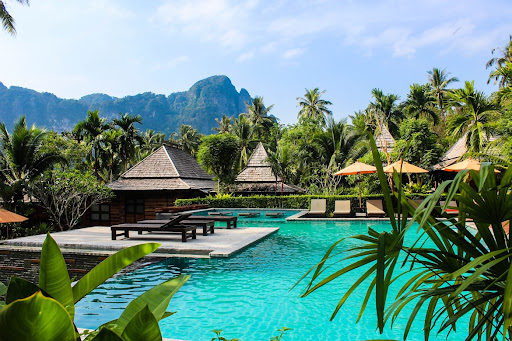 5. Peace of Mind
Paying for a luxury travel experience is not only about comfort and relaxation but also security and peace of mind. Staying at a five-star hotel or resort is much safer than being in a hostel. Using a car service is more secure than riding in public transit for long distances or hailing a taxi on the street. 
When traveling with family, you do not want to spend your trip worrying about what may happen next. Book a luxury travel experience to ensure that you are all safe and sound, comfortable and relaxed, and in the ideal state of mind to explore and have the time of your lives.