When we close our eyes and imagine ourselves in a casino, it's not hard to conjure a picture of what we instantly connect to. Great music (subjective, we know), dim lighting complimented with colorful casino slots, accompanied by cheering from those that have quenched their casino gaming cravings and those leaving somewhat disappointed. 
And although these connotations are strongly associated with casinos – a feature that undoubtedly keeps new and long-term fans coming through their doors – is this the only primary marketing technique that traditional casinos use to differentiate themselves from online casinos? If that's the case, land-based casinos should start taking influence from their online counterparts when it comes to their marketing if they wish to bring something new and exciting to the table for fans who enjoy playing the slots in person.
Provide bonus incentives 
It's not hard to find online casino sites that offer online casino bonuses in some form, and as stated in Salesforce's article, loyalty bonuses have a big part to play in the success of all kinds of business. And sites like BonusFinder are one of many that help fans find the best online casinos that offer certain types of bonuses. As Riku of BonusFinder explains in his evaluation of this site, it allows you to combine free spin bonuses and no-deposit bonuses so players can get the most out of their gaming experience. 
This is an effective tactic that will encourage players to interact with them. It's a clear advantage that online casinos have – it's something that more land-based casinos could start offering. The way that online casinos show off these bonuses is a simple but clever marketing technique. They make these offers prominent by jumping straight to the point with the copy. For example, "$200 No Deposit Bonus". It doesn't beat around the bush; customers want to read something quickly and know how it benefits them, and this is exactly what it does. Land-based casinos should not only offer these same bonuses but advertise them in the same way throughout the venues.
Have more games to choose from 
Online casinos are far more accessible compared to traditional casinos, and as covered by Forbes, this is crucial. And with establishing their presence in the digital space, there are many benefits that come with this. One of them is the number of games that online casinos have on offer. It exceeds what land-based casinos have. What's more, online casinos are able to be updated regularly. Not only does this mean that more games can be frequently added, but updates can be made to the game themselves to enhance things like the visuals and audio to provide a better experience.
Traditional casinos could transform the experience and start intertwining the land-based casino experience with online casinos by introducing computer-like systems that closely replicate the casino games you can find online. That way, customers feel like they're getting the best of both worlds by catering to the two types of casinos.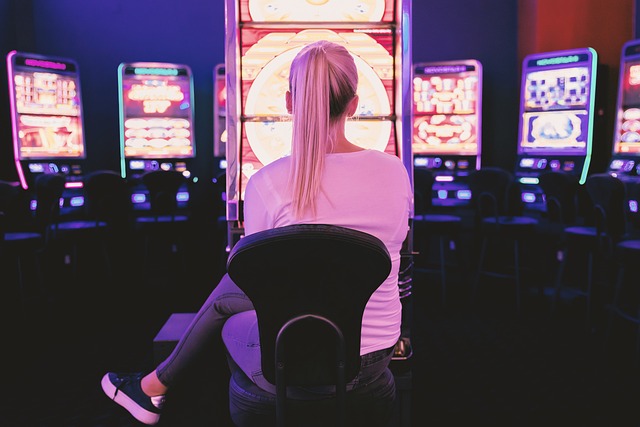 On reflection, it's obvious that land-based casinos could utilize features that are well-established in online casinos to further their marketing. If traditional casinos can implement more bonus incentives and a more diverse range of trending casino games, the benefits will likely follow.