Doing online grocery is exciting but you don't know which platform is the best and how to shop from them? How instacart work? Here is a complete guide for you to choose the best experience for your online grocery shopping.
Instacart has managed to maintain the best online service for grocery in the United States and Canada. The company is a pioneer in the world of online food delivery that works quite a similar way as other rideshare and other meal delivery services but maintains unique elements that make it stand out. The service is not only beneficial for the customers but shoppers or individuals are also provided with a favorable working environment where they can make money in their extra hours.
Workers dictate their own schedule and are required to work 20 to 30 hours a week. The customers have to place their order using their app and the rest will be done by the drivers/shoppers. Knowing how does Instacart work will help new customers. This article will help in that regard.
What is Instacart?
Instacart is the leading American grocery delivery and pick-up service in the United States and Canada that works through their website and app. It does not hold the inventory to itself nor is there any relationship between 700+ retailers and grocers; almost 65,000+ stores, are available to shop from through instacart. Working as a middle man, the service not only benefits the customers but is simultaneously a service for the stores themselves.
Instacart is the well-established online grocery platform in North America that not only helps stores bring their business online and expand their reach in the online market but it also facilitates a great number of human labor: easing the physical shopping for, and delivery of, those purchases through their network of shoppers.
As their reach is really expanded, even the retailers who have invested in the eCommerce business use the platform of Instacart to reach a wider shopper base. NeilsenIQ's eCommerce data states that the shoppers of Instacart are more affluent than any other eCommerce retailer which also makes the platform more popular in the audience.
Because of their wider range of shoppers, instacart provides retailers a huge audience who would otherwise not purchase from their retailer sites. As the Covid restrictions prevent people to go outside, services like instacart became more relevant than ever before because people found a way to do perfect groceries without leaving their homes. The delivery app partners with most supermarkets, local specialty shops, and even pharmacies in your area.
As the rate of online shopping increased significantly, the app started facing the challenge of meeting the high demand. Keeping in view the current situation, they have launched two new features very recently to help shoppers to getting their delivery fast, especially if they want to shop in advance; Fast & Flexible and Order Ahead.
The CEO and founder of Instacart, Apoorva Mehta says that "the company has seen a soar in demand in last few weeks as customers are ordering more than ever". Average orders are 25% larger than a month ago while the platform has seen 300% growth since last year. He further points out that "the launch of Fast & Flexible or Order Ahead allows us to speed up our delivery service for customers and ultimately offer more flexibility based on how people are shopping right now".
Fast & Flexible delivery
Typically, customers place orders for particular delivery time slots on any given day, usually on the same day or those within two-hour windows of time with online grocery apps. Recently, with higher delivery orders, these orders were being booked immediately and even many days in advance, hence blocking the traffic for further orders.
Keeping this current flow of customers at the platform, the app launched a new feature of fast and flexible delivery that allows customers to select a wider delivery window through which the shoppers become able to deliver more orders outside of the restricted schedule. If selected, the customers will be able to receive their orders by the first available shoppers which mean it would take an average 48 hours window time frame where they can deliver.
The officials of the company say that they'll continue to offer 2-hour and same-day delivery windows for the customers who want their orders earlier. But if you or a family member is home throughout the day, the Fast and Flexible delivery option might help you get your groceries sooner, as they are assigned on an available basis.
How does Instacart work?
Instacart allows the customers to place an order on their downloaded instacart application at local grocery stores through the virtual cart on the app, the order is then fulfilled by personal shoppers on the designated day. Normally, the delivery takes not more than five hours time for the customers who need groceries sooner and not later.

Since Instacart does not stock the inventory to itself, shoppers help customers to fulfill the order by shopping through the designated stores or the ones which work in a partnership with the company. In case something that you have ordered is out of stock or unavailable, the shopper will notify the customer and will help you find a better replacement. The customer can also order in advance for delivery on a different day.
If you are making your first purchase on Instacart, here is the comprehensive guide for you to start and make an order:
Download the app or sign up online
The app is free and you can install it on your Android or iOS or create an online account on their website. You'll simply need to insert your name and password and instacart sign up. Once you have created your account on the website or on an app, you can use the same information on either of the platforms to log in anytime.
Enter your location and choose your store
After signing in, enter your Zip code or current location or the one you want your items to be delivered. There you'll see a list of local stores that are in partnership with Instacart. You can select a store of your choice and if you have subscribed to Instacart Express, you can add more than one grocery store. Some examples of stores that are available include:
ALDI
Target
Costco
Price Chopper
Walgreens
Dollar tree
Sephora
CVS
7-Eleven
The Vitamine Shop
You can also filter retailers by categories, for example,
Grocery
Beauty
Bulk
Retail
Alcohol
Convenience
Pharmacy
Pets
Before you start browsing for products, ensure to read the pricing policy of the selected store to confirm if you can expect a markup, and if yes, then how much. To see this information, you should click "view pricing policy" underneath the store's icon. From there click on the "info" tab and scroll to the "pricing" section to confirm.
Fill your shopping cart
After setting up your account, now you are ready to start shopping. The app is simple and easy, you can browse by category or search the whole site. There is also an option with "saving" which shows you the products which are on sale. Once you make your first order, you can see an option of frequently ordered items to choose from. It will help you make your order easier the next time.
Take a good time to compare the prices of products and brands on the site. While browsing, you'd see that the items are also categorized, such as household items, produce, beverages, healthcare, or kitchen supplies. Once you have decided on a product you'd like to purchase, click the "add to cart" button next to each item. You can add or delete more items from your shopping cart.
Select your substitution preference and delivery time
As you are done adding all the necessary items you needed to purchase, click on your shopping cart to check out. You can review the selected items and make necessary changes if you want to. Below each product, you would find an option of "instructions" where you can add substitution preferences in case the product you've ordered is not available or out of stock, you get three options in this section.
You can type in a specific replacement, your shopper will look for a replaced item if the selected one is out of stock. You would be charged or refunded in case of a difference in price on any replacement item, but If you choose "don't replace" you won't be charged for that item.
After making a complete order, you can select a delivery time. Depending on when did you place your order, you can receive the order within an hour or on the same day. Or if you are ordering in advance, you can also choose a delivery window up to five days in advance.
Enter payment information and place your order
After reviewing your order and making sure that everything is alright, you can place your payment information, set a tip amount, and finalize your order. Note that you can make changes in your order till your shopper started working at instacart on your list. While instacart shopping is in progress, you can chat with your shopper about the necessary changes, if you really need to.
You can track your order's status at any time. With this feature, you can see what's already been picked up as your shopping list and it lets you approve substitutes as they come up. You'll also receive regular updates via text or email, depending on your preference at the time of signing up.
Be available to receive your order
As a final step, you should be available at your address within the time frame you selected. Depending on which option did you choose at the time of signing up, you would receive text, email, or call when you shop en route to you. You can receive your order in half-hour time or a couple of hours.
Order issues
You can place a complaint in case there is any problem with your order such as missing, damaged, or incorrect items, directly from the instacart website or the app. You can report any issue related to your order within 14 days, in that case, you will either get a refund or credit to your account. You can also cancel or reschedule on the app or website, as well as contact customer service via call, text, or email.
What stores does Instacart work with?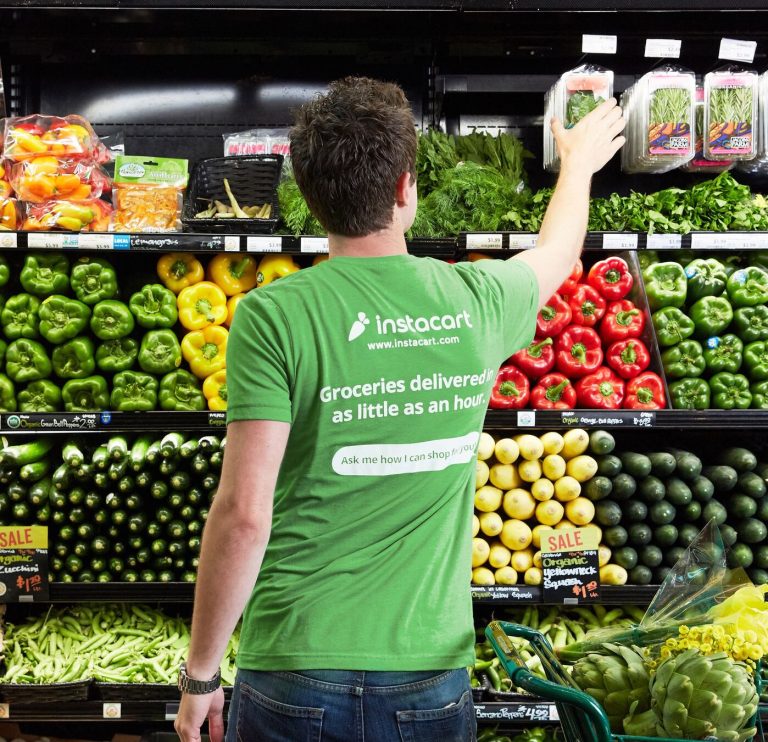 There are hundreds of retailers and thousands of grocer stores that Instacart works with. But depending on the area where you live, local grocery stores in your area, including small businesses like gourmet butchers and liquor stores, may partner with the platforms to allow shoppers to deliver their goods.
But it also has been working with the most popular retailers that Americans know very well such as Wegmans, Aldi, Giant Supermarkets, Safeway, Harris Teeter, Food Lion, and regional options like Publix. Customers from a variety of 5,500 cities from across the country can place delivery orders with offerings from more than half of all the grocery stores in the United States and Canada.
If you want to check which grocery stores are on the list of Instacart in your area, you can enter your zip code on the app. The company also partners with membership-only stores that offer bulk items including BJ's Wholesale, Costco, and Sam's Club, allowing the customers to directly buy from these stores without having to buy membership outright. Also, you can find other retailers in some areas such as Sur La Table among others.
How much does Instacart cost?
How much instacart cost? The average typical delivery fee is $3.99 per delivery, but it can raise higher based on the location and demand. Whether or not you see the price on the app is the same you'd see on the shelves depends on the store. So you can end up giving less or more money for the shopping list.
Some stores set their own pricing on the app and don't change the cost for individual products. For others stores, the additional prices are simply stated by that "the prices are higher than your local store". Again, you need to confirm the pricing policy of the store before finalizing the order by clicking "view pricing policy" underneath the store's icon in the Instacart app or online.
In addition to potential pricing markups, and the $3.99 delivery fee, you should expect a service fee for delivery orders. The service fee is not fixed however, it varies where you live, and the number of types of items in your cart. Orders containing alcohol contain additional service fees. Whether you are adding tips in your order is optional and is separate from delivery and service fees. The default tip is 5%, but you can adjust this during checkout or up to three days as you receive your order.
If you are contented with the services of Instacart and plan to use it frequently, you can consider Instacart Express Membership. It costs $99 per year and 9.99 per month. With Express Membership, you'll get free delivery on any order over $35. Also, you can order from a variety of stores in one order and you'll avoid higher Instacart charges at peak delivery hours. On average, you can save around $7 per order with Express Membership. Mostly people ask question, what is instacart express.
Benefits and disadvantages of Instacart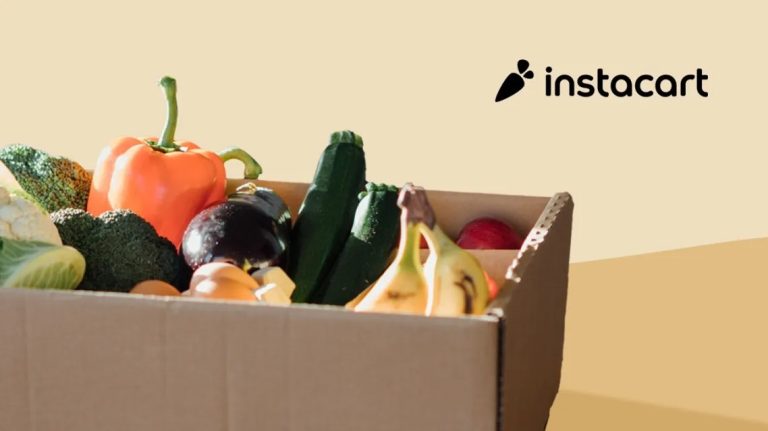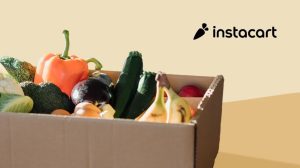 Overall, instacart is a reliable online grocery platform that brings household essentials to your door but there are some downsides that you can look up before making it an ultimate choice. Here are some of the pros and cons of Instacart:
Pros
Convenience
It is certainly the best advantage of this service is that it saves a lot of time and hustle of buying groceries and other household items every month. The whole process is convenient and does not require special techniques to make an order. You just have to log in, make an order, track it throughout, receive your updates, and get your delivery without having to leave your home. That also means that you won't be spending money on impulse shopping as you would be less tempted to do that.
Variety
You get a variety of stores from where you can make an order. Especially if you have subscribed to Express Membership, you get the option to purchase from more than one store in one order. This makes it easier to compare the prices before deciding where to place your order.
Same-day delivery
If you want your order to be received the same day you make a purchase, with Instacart, you get your groceries as soon as one hour after you place your order. You also get the option to schedule your order in advance to receive it at a time that's convenient for you. Besides these, the other benefits include:
Multiple delivery options available, including same-day delivery and scheduled deliveries up to 2 weeks in advance
Offers an easy way to get groceries for those who can't shop in people such as people with physical disabilities, older adults, and those with limited access to transportation
Widely available with grocery delivery in all 50 states, Washington D.C, and 9 Canadian provinces
Has a dedicated customer service line just for order assistance for older adults
Offers optional Instacart Express Membership which can save an average of $7 per order
Partner with several large grocery stores chains
Downsides
Additional fees
There are multiple fees that can be avoided by shopping in-store. There is a delivery fee that starts from $3.99, the service fee is around 5%, and you'll most likely want to tip the shopper which in sum will cost you around $5.99 per order than going to the order yourself.
Higher prices
You may find some products more expensive on Instacart than you can find in-store. You have to make sure that you are not paying much to be sure to reach each store's pricing policy before deciding where to shop. Additionally, there are some other drawbacks with this service such as
Currently unavailable in many rural areas, which may be due to lack of grocery stores or Instacart shoppers
Could be difficult to use for those who have limited experience using technology or lack access to the internet or a smartphone
It may be more expensive than in-store shopping due to higher-priced items and delivery and service fees
Some may find the app difficult to use
How does Instacart compare with other grocery delivery stores?
Instacart maintains a position of being the best online grocery store in the United States, but there are other competitors in the market too which serve a large audience and are popular for their services such as Walmart Delivery, Shipt, Amazon Fresh.
Instacart
Walmart Delivery
Shipt
Amazon Fresh
Participating stores
several chain retailers and local grocers
Walmart only
several chain retailers and local grocers
Amazon and Whole Foods
Regions covered
most major metro areas in the United States and Canada
most major metro areas in the United States
most major metro areas in the United States
certain large metro areas in the United States, Germany, Spain, the United Kingdom, and Japan
Same-day delivery availability
Available
Available
Available
Available
Fees
$3.99+ delivery fee, 5%+ service fee
$7.95–9.95 delivery fee
one-time Shipt pass: $10 per order (can purchase multiple Shipt passes at a discount)
• Amazon Prime membership required

• delivery fee for 1-hour delivery and orders under $35 for Amazon Fresh

• $9.95 delivery fee for Whole Foods orders

Price of items
may be higher than in-store prices
same as in-store prices
may be higher than in-store prices
same as in-store prices (for Whole Foods)
Membership service
Instacart Express (optional): $99/year or $9.99/month for unlimited free delivery on orders over $35, reduced service fees
Walmart+ (optional): $98/year or $12.95/month for unlimited free delivery on orders over $35
Shipt membership (optional): $99/ year for unlimited free delivery on orders over $35
Amazon Prime (required): $119/year or $12.99/month for unlimited free Amazon Fresh delivery on orders over $35
How does instacart work for drivers?
Instacart is America's largest online food delivery service that is both popular and wide range. Using the app or the website, consumers order their food, health products, beverages, and other utility items from the grocery stores. Customers have a free hand over ordering their food to be received the same day or order in advance to be delivered within a few days.
The business model of the company is the same as Uber, Airbnb, and Lyft so it's not only the consumers who enjoy the service but the workers too find a reasonable opportunity of instacart employment. So in total, there are three entities that work hand in hand for this service:
User: The customer who signs up for the service and orders the food
Shopper/Driver: The person who receives the list of items, goes shopping in the store, and delivers the order
Store: Instacart has developed a partnership with over major 30 stores
If you want to work for Instacart as a shopper, here are the duties a shopper perform during his job. Basically, a customer orders a list of items from one of the dozens of local grocery stores, then agrees to a delivery fee and tip in advance. The shopper receives the order and accept it, drives to the mentioned grocery store, shops the groceries, brings it to the car, and head to the delivery point to deliver it to the customers. The instacart driver earns money with grocery shopping.
Instacart requirements for shoppers
The basic requirement for being a shopper for Instacart are being at least 18 years of age, having a valid driving license, and passing a background check. Unlike Lyft and Uber, Instacart does not require extensive driving experience. However, safety is an important requirement which means that the shoppers are independent contractors and must be covered by personal auto insurance as the company is not going to provide for them.
They also must authorize and undergo a background check when signing up. In connection to the application, the same-day delivery app will ask for a background check from a consumer reporting agency. You must produce a clean driving record and the company holds the authority to disqualify you if they find and felony or other serious convictions.
The Instacart background check may take up to seven business days but can be returned much faster depending on a variety of reasons. The report would contain information about employment, character, education, mode of living, and criminal background history. You need to enter the most authentic information about yourself to the best of your knowledge to avoid any consequences in case of false information.
Because the company ensures the safety of its workers and ensures a sound hiring decision and protects the company from a number of potential risks as it has to maintain its name in the market. So if you want to start working for Instacart, here is the summarized list of requirements, you should prepare before apply for instacart:
18 years of age or older
A smartphone with Android 5.0 or later, iOS 9 or later with a data plan for the Shopper app
Eligibility to work in the U.S and Canada
Pass a background check
Can life 30+ pounds
Social Security Number
Must have to check account to receive direct deposit payment
As the service largely relies on independent contractors and part-time workers to fulfill and transport orders. The working hours for the shoppers are flexible and they receive the orders through the Instashopper app. The key details like job responsibilities and how a worker earns money depends on whether you are a full-service or in-store shopper
Instacart full-service shopper
Shoppers are not Instacart's permanent employees but independent contractors, as they are not entitled to minimum wage. The independent contractor agreement outlines the terms and conditions for the job and regulates the relationship between the shopper and the grocery app. So it is very important to carefully read all the attached terms of rules and regulations to avoid the risk of being fired.
Delivering groceries is not a complicated task that requires technical skills from the driver. Here is the job description with the essential activities, qualificati ons, and skills for the role for you if you are interested to be the one.
Initially, you have to accept a batch that you will receive with a job alert on your phone
You would drive to the local stores that partner with Instacart such as Cosco, HEB, Berkely Bowl, Publix, etc
You shop or pick up customer's order
Deliver the order to customer's location
Once you qualify, you can pick your hours of work and schedule yourself for the deliveries. Scheduling will allow you to create a flexible working time without disrupting your life
Proving excellent services is one of the wanted traits for the company and a key to success for shoppers. Being an Instacart provider, you have to fulfill the order in the best manner keeping good care of the items and required time and in accordance with the delivery window chosen by the customers.
Full-service Instacart shopper requirements
In addition to the basic requirements for all shoppers, these are the requirements for full-service shoppers instacart:
Have valid auto insurance
Have a vehicle (no vehicle inspection is required)
A set of thermal-insulated bags to hold four standard-sized paper-grocery bags. The insulated bags must close completely and be safe for food contact (containing no harmful chemicals). Instacart sells preapproved options that cost $25.99 for four bags. You can also use a cooler for transporting groceries
A full-service shopper would receive two types of orders:
Full service: The Shopper has to shop and deliver the order to the customer at his location
Delivery only: The order is pre-shopped, the driver only has to deliver it to the customer
In-store shopper
Part-time employee of Instacart
Work at least 15 to 20 hours in a week, including Sundays and Mondays
In-store shopping only (no car is required)
Get benefits, including 401 (k) savings
Temporary in-store shopper jobs are available in many areas to help meet increased demand. These positions are expected to last for 90 days
How to sign up for Instacart?
Getting started on Instacart is not complicated but rather a simple process. As you want to start working with it, you can follow these steps to get in:
Download the Shopper app
Firstly, download the app and log in by providing basic information like your name, location, and give the company the permission to perform the background check so that the company could ensure you are not involved in serious conviction. Later. You'll use the app to set your availability, pick up gigs, track your instacart earnings, and communicate with Instacart's help team if you encounter any issue at the work.
Attend an in-person orientation (in-store shoppers only)
Choose a session in-app which is part of the onboarding process. You'll learn about the job description and other responsibilities that you have to perform at the work. You'll further be notified about the terms of rules and regulations of the company.
Fill out the paperwork
After that, you'll have to fill out a certain form and sign an agreement. Independent contractors have to sign a contract agreement and W-9 tax form while the part-time employees sign an offer letter and W-4 tax form.
Register your instacart payment card
Instacart shoppers have to use their preloaded payment card when they check out with a customer's order. New shoppers can expect to receive their card within 5 to 7 business days. They also have an option to pick up the card based on their location.
Start taking Instacart jobs
IN-store shoppers work around 30 hours a week and are assigned shifts each week. The shopper can manage these shifts via the app. Full-service shoppers on the other hand pick up orders as they dictate their own schedule. Like Uber and Lyft, full-service shoppers go working when they get the time or set up the app to get notified whenever an order is available in the area.
Factors such as customer start rating and timely delivery can influence the working experience and your repute as a worker and can influence which orders you see. You can review the details such as store location, number of items, and estimated payment, as you decide to accept the order. In-store or full-service shoppers are required to update their progress, noting any changes or refunded items through the shopper app so that the customers can track their orders.
When the shoppers are done filling the order, they are required to check out with a preload debit card provided by the company. Full-service shoppers are required to deliver the orders to the customer's location.
How much do Instacart shoppers make?
The way shoppers make money is determined by the work they do. In-store shoppers get paid a fixed hourly wage that varies by location, while the full-service shoppers' pay depends on the order. The company provides an estimate of potential earnings for every order and guarantees shoppers will earn at least $5 for each delivery-only batch and $7 to $10 for each full-service (shop and deliver) batch.
What a shopper earns for a given batch of orders depends on "the number of items, type of items, driving distance, and effort involved in shopping and delivering", according to the Shopper's app. If the order is large, it would be heavier, so it will likely result in more compensation than a small shopping bag. And the earning potential gets higher when there is a peak in customer demand. So working busy days will make more money for the shoppers.
As earning more with the job is the end goal of the shoppers, there are things that they should keep in account before accepting a batch like previewing the details and additional information including an earnings estimate and a map with the online store and customer location. Because at this point it is important to rightly calculate the earnings and understand the instacart shopper pay structure.
After a tip controversy, the company publicly announced that it has redesigned its "shopper experience for more choice and clarity" adding its objective to provide "clearer and more consistent earnings". Here is a breakdown of what the shoppers are being paid for:
Number of items: Shoppers get paid on the number of items an order has. The more the items are, the more they are paid. The average rate is usually around $0.40 per item and that varies from city to city.
Per mile rate: The shoppers are paid for the distance they cover from the store to the drop-off location. The per-mile rates vary from city to city but it is usually around $0.60 per mile driven into 10 miles = $6.00
Customer tips: As the customers get satisfied by the work of shoppers, they certainly extend tips for them. So providing friendly and fast service is important and shoppers get 100% of tips.
Peak boosts: These are the incentives that Instacart provides to the shoppers for working in peak hours, busy times, and busy locations. They provide bonuses when the demand for shoppers gets high.
To calculate all of your earnings and decide upon whether or not driving from Instacart is worth it, there are some factors that need to be factored in as you plan to make a decision:
Insurance, which is not a normal insurance
Wear and tear of your car
gas
How do Instacart shoppers get paid?
Both full-service and in-store shoppers get paid on weekly basis via direct deposit to their checking or saving account. Full-service shoppers have the option to use instant Cashout, an immediate transfer to a debit card, to access their earnings more quickly as the instant Cashout can be used the first time after completing five batches. After that, the cash can be withdrawn at any time, as often as five times a day, as long as you have at least $5 in earnings.
The daily limit of withdrawing the cash is $3,000. Because full-service shoppers are considered independent contractors, they may have to make estimated quarterly tax payments. It is because Instacart doesn't withhold taxes from earnings as it does for past-time employers. For employers, Instacart provides a good opportunity to earn besides their jobs and make money in the extra time.
Conclusion
Instacart is the largest online grocery platform in the United States working in partnership with hundreds of retailers and thousands of grocery stores in the country. It has made doing the grocery more convenient and especially for the people who are unable to do it in-store. Elderly adults, handicapped, and even people who are busy in their jobs find it very useful and easy.
Ordering via Instacart is easier. Customers only have to sign up on the app or website, choose nearby grocery stores available on the app, compare prices, place an order and add a payment method. The shopper will shop for the customer and if he is working as a full-service shopper, he would deliver the order at the customer location.
FAQ's
How to become an Instacart shopper
How to work for instacart? If you're looking for a flexible, extra income opportunity, becoming an Instacart shopper might be the right fit for you. As an Instacart shopper, you'll work independently, picking and delivering groceries to customers' homes.
There are a few requirements to work for Instacart shopper:
You must be 18 years or older
You will need access to a reliable vehicle
You'll need to pass a background check
If you meet these requirements, you can sign up to become an Instacart shopper through the Instacart website. After you create an account, you'll take an orientation online. Once you complete the orientation, you'll be able to start shopping and delivering groceries!
Is instacart safe
Yes, Instacart is a safe and reliable service.
How does instacart make money
Instacart makes money through a variety of fees that it charges users. These include a service fee, delivery fee, and tips. Instacart also earns revenue by charging retailers a commission on each order.
How much does instacart pay
Instacart pays its shoppers an average of $10 per hour. However, how much Instacart pays its employees depends on a number of factors, including the size of the order and the distance traveled to deliver it. In some cases, shoppers can make up to $25 per hour.