Discover the shocking details about Britney Spears' net worth in this article. From record-breaking albums to her past conservatorship, get the full scoop. 
Britney Spears has been a pop culture icon since she burst onto the scene in the late 1990s, and her career has been nothing short of remarkable. The Princess of Pop has dominated the charts, won numerous awards, and sold out arenas across the globe. But what is her net worth in 2023?
After a highly publicized legal battle over her conservatorship, Spears is now free to manage her finances and career. As we know, Britney Spears, from her early beginnings as a teen pop sensation to her recent ventures, Spears has created an empire for herself. Her tours and other business ventures have earned her millions, but what is Britney Spears' net worth?
As fans eagerly anticipate her return to the spotlight, many are curious about her financial status. Is she still a millionaire like other iconic pop stars? Join us as we explore the fascinating world of Britney Spears and delve into her net worth and real estate properties.
Early Life, Career, and Rise to Success
Britney Spears is a cultural icon and one of the most successful female pop stars of all time. Like every other artist, she had her journey toward stardom and success. Let's take a look at how she rose to fame.

Image Source: Glamour
Early Life and Background
Britney Spears was born in McComb, Mississippi, on December 2, 1981. She was the second child of Jamie Spears and Lynne Irene Bridges. She has English and Maltese lineage and grew up under the strong religious influence of Protestantism. However, as an adult, Spears converted to Catholicism in 2021.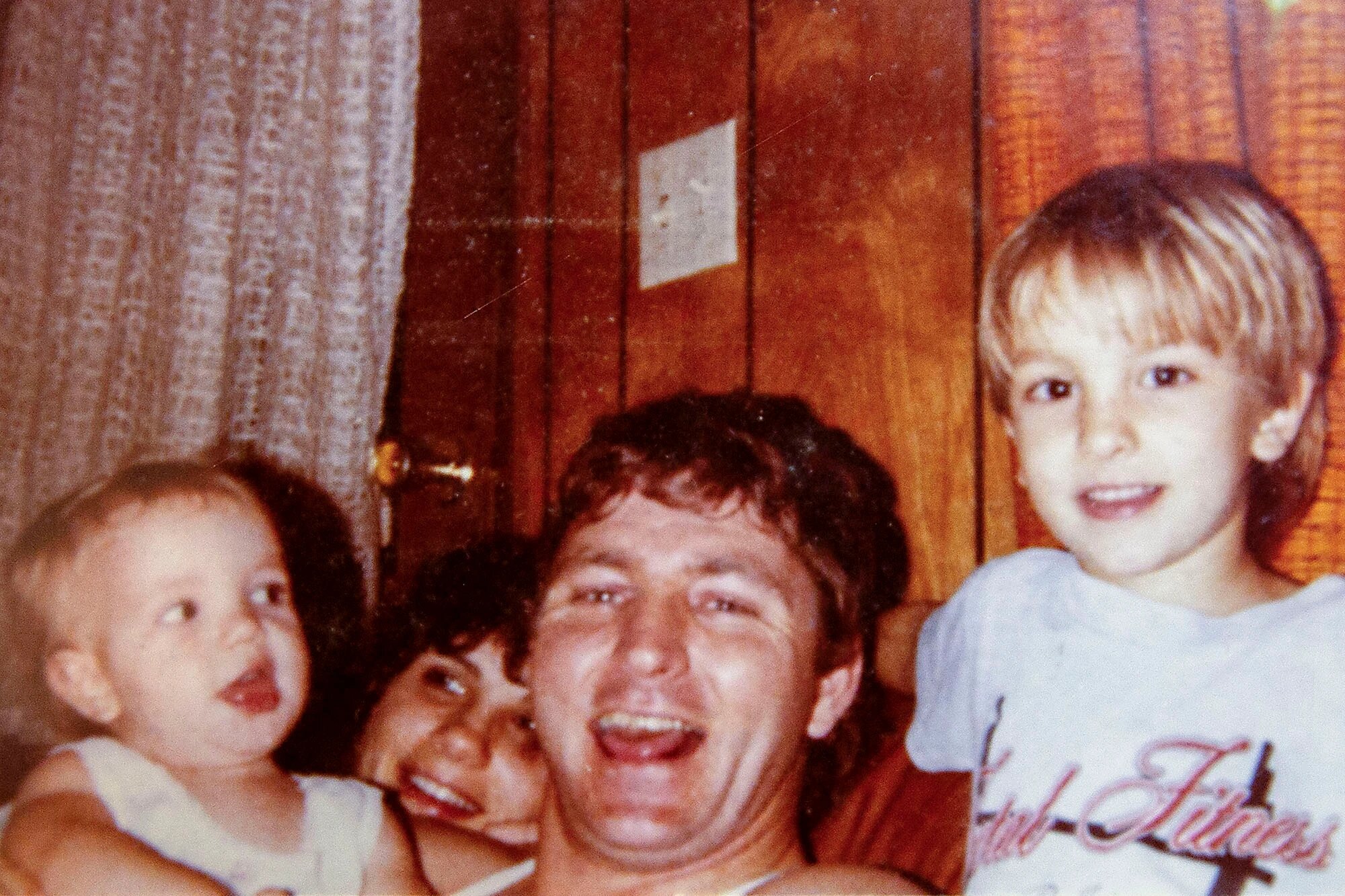 Image Source: New York Post
Britney started attending dance classes in Kentwood, Louisiana, at the age of three. She exhibited her singing skills which led her to be selected as a solo artist for the annual recital. She made her local stage debut at her kindergarten graduation with the song "What Child Is This?"
She learned gymnastics and singing throughout her childhood by signing up for different classes and programs. Britney exhibited boundless talent as a child, enabling her to win many state-level competitions and talent shows. According to Britney, she realized her ambition early as a child and knew her passion for music, singing, and dancing.
Developing Her Talent
At age eight, she traveled to Atlanta with her mother to audition for The Mickey Mouse Club (1990). Despite her talent, the casting director Matt Casella was compelled to reject her due to her age. However, he introduced her to a New York City casting agent, Nancy Carson. Nancy, too, recognized her talent and suggested that Britney take up professional training at Professional Performing Arts School. Britney's mother decided to give it a shot and moved to NYC with her daughters. 
From there began Britney's journey to stardom. In 1992, she was cast in The Mickey Mouse Club along with Justin Timberlake, Ryan Gosling, and Christina Aguilera. In 1994, the show was canceled. Britney moved back to Mississippi and enrolled at Parklane Academy.
The journey to stardom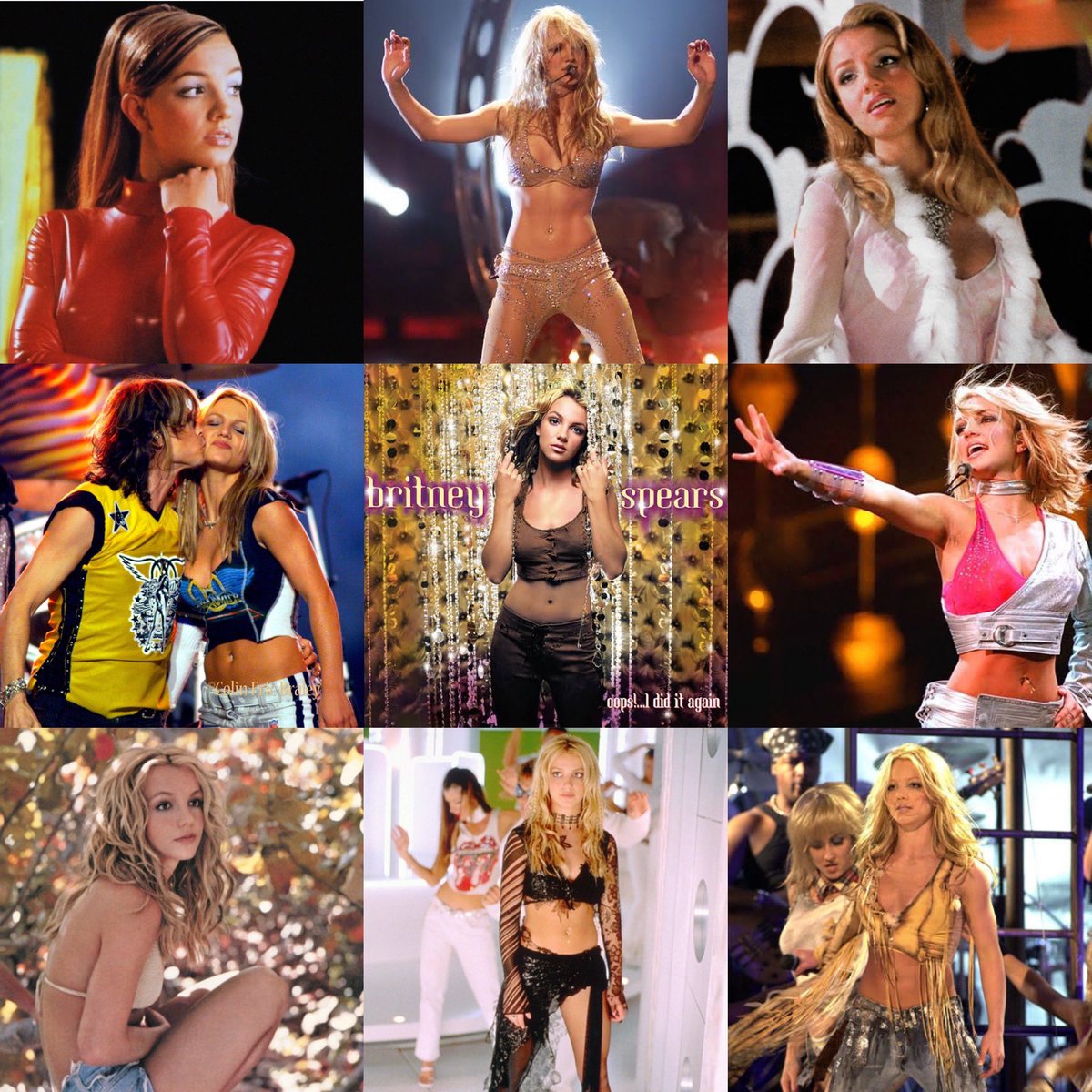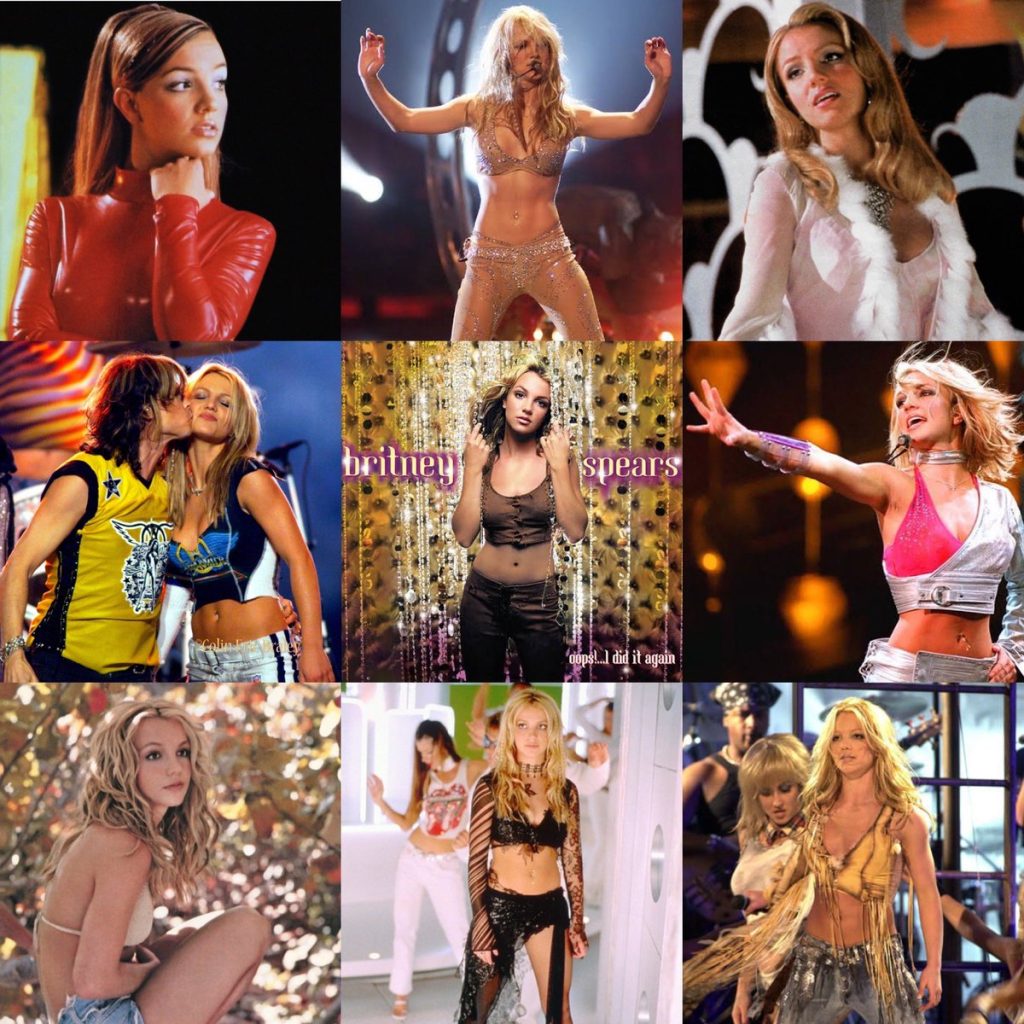 Image Source: Twitter
In 1997, Britney decided to join a female pop group Innosense and submitted her informal demo to Larry Rudolph, a family friend and an entertainment lawyer. He advised her to get a professional demo made, and once Britney prepared herself with one, she traveled to New York to meet four different record labels. Surprisingly, three of the labels rejected her citing that audiences w anted more pop bands like
Spice Girls
than
Madonna
.
Jiva Records recognized the spark in Britney's voice and signed her to the label. The label assigned her to work with the producer Eric Foster, who helped her realize her true potential as a pop singer. He helped her shape her voice and explore what she could do best. In 1998, after her training, she flew to Stockholm, Sweden, where Cheiron Studios recorded half of the album.
Britney's first studio album 'Baby One More Time' sold almost 500,000 copies on the day of release and debuted at number one on the Billboard Hot 100. It holds the record of becoming the fastest-selling single ever released by a female artist.
Musical career 
Image Source: Kadence/Youtube
Following her majorly successful 'Baby One More Time,' she produced well-known hits like 'Piece of M,' 'Oops!.. I Did It Again' and 'Me Against The Music, ' which gained her recognition all over the world. She explored various facets of stardom and also took part in the world of acting. In 2002, she starred in the film Crossroads. Later in 2005, she also starred in the reality series Britney & Kevin: Chaotic alongside her then-husband Kevin Federline.
Exploring other facets of stardom
Apart from being seen on TV shows, she has also explored her fashion icon symbol by designing a special edition clothing line with Candies. She has established a legacy as a true style maven, and her sense of fashion has continued to influence generations to come. From sexy crop tops flaunting her abs to tiny sunglasses, she has been the ultimate fashionista who has had an indisputable impact on trends of not only that era but also today.
In 2012, Britney signed as the highest-paid judge on The X Factor with a whopping salary of $15 million. Since the beginning of her music career, she has released nine albums; Baby One More Time, Oops! I Did It Again, Britney, In The Zone, Blackout, Circus, Femme Fatale, Britney Jean, and Glory.
Fame and mental health issues
Image Source: RadarOnline
During the peak of her music career, Britney's mental health began declining. In 2007, she suffered personally and professionally. At the work front, she was abused by the paparazzi. She was always in the limelight, which kept her life completely exposed. Constant hounding of reporters, photographers, and gossip frustrated her. Along with that, her life was a mess as a young, successful woman of 26. Her failed relationship with her ex-husband and dirty custody battle exposed her personal life to the world, and the court proceedings became a hot spot for hungry paparazzi.
The final blow turned out to be when she was declined custody of her sons after she was declared a substance abuser and a habitual alcoholic. This led her to lose her sanity, and she was immersed in a chaotic state of mind for a while. To control the situation, she was put under a conservatorship run by her father, Jamie Spears. At that time, fans were devastated, and the media declared The Pop Princess had fallen. Despite the assumptions, she proved them wrong, regained her lost glory, and emerged with a major comeback in 2013.
Britney signed a $30 million contract for a residency show at Planet Hollywood in Las Vegas. The deal required her to perform for 100 shows in two years. She further renewed her contract to run through 2017. These four years at Las Vegas residency brought Britney back into the game, boosted her career and bank accounts, and helped her to regain her reputation. She set a new box office record with her final performance at the Las Vegas residency. The single show brought in $1.172 million. Britney was officially taking over name and fame.
In 2018, her second Las Vegas residency, Britney: Domination, was announced. It was set to premiere in early 2019, and Britney was expected to generate $507,000 for each show. That would have made her the highest-paid on the Las Vegas Strip. But just a month before, she canceled the residency due to her father's fatal colon rupture. She decided to take a break from work to spend time with her family.
What Is Britney Spears' Net Worth?

Image Source: Finty
Britney Spears' net worth is almost $70 million. She has emerged as a major figure in mainstream pop music and is largely credited for the revival of the teen pop genre in the late 1990s. She has sold over 100 million records all over the world. She is the eighth top-selling female musician in the USA. Her career peaked in the early 2000s when she became the highest-paid artist in the world. It is estimated that she earned $40 million in 2002 alone through touring and record sales.
Britney Spears' seemingly huge net worth is considerably less than other female musicians. Other female musicians' net worth is as follows.
| | |
| --- | --- |
| Rihanna | $600 million |
| Beyonce | $420 million |
| Taylor Swift | $365 million |
| Jennifer Lopez | $150 million |
| Jessica Simpson | $110 million |
| Britney Spears | $70 million |
Britney's seemingly low net worth is largely due to her public mental breakdown and court-ordered conservatorship. The entire control of her career and finances was handed over to her father, James Spears. This setup has not only been bad for their career but also diminished her net worth considerably.
How has Britney Spears made millions?
Image Source: Time News
As mentioned earlier, Britney began her career as an artist quite early in life. The wealth generated from her music career was what strengthened her finances. The fame she received through her pop music and mega-hits made her a household name in the early 2000s. She was the pop queen for a reason. Her record label RCA Records, reports that she sold almost 100 million records throughout her career, of which 70 million were from the United States.
Britney rose to fame instantly with her funky and sexy pop music. She became a global sensation after 'Baby One More Time.' Her first two albums are, to date, best-selling in the history of US music. Her diamond releases 'Baby One More Time' and 'Oops I Did It Again' earned her so much name and fame that she was paid $10 million in advance for her next deal. Apart from producing quality music, she also generated millions through other ways, which has contributed to her net worth of $70 million.
Live Performances and Shows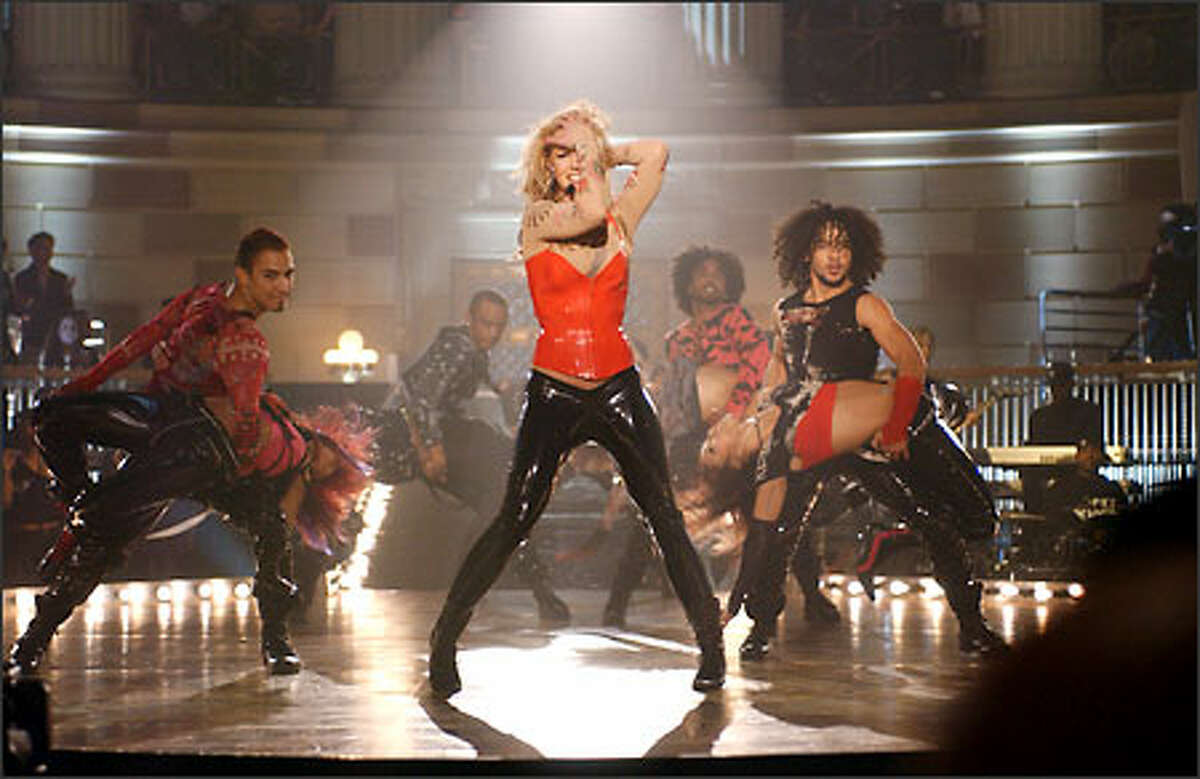 Image Source: Seattle PI
Britney Spears has made a whopping amount of money through live performances and shows. She has been blessed with high energy and a crowd-pulling aura since childhood and has never shied away from performing in front of large audiences. She has toured all over the world and has proven that her concerts are a must-see. She became a staple of the highly prestigious MTV Video Music Awards early in her career. 
She has managed to deliver the most highlighted moments at the awards. Some of these moments include her appearance and dance with a live snake and making out with Madonna. Britney's live performances have demonstrated her ability to sweep the crowds and enabled her to make millions on tours.
The stage has contributed to her solid financial state. Britney visited worldwide when she was touring her albums and had no issues selling out her music. Since 2018, she has not embarked on her global journey, but her tours still hold a huge role in building her net worth.
Britney's association with Las Vegas for her concert residency has also generated millions. She has performed on nearly 250 shows and has reportedly made $400,000 per night. Her final show also generated more than $1 million. After completing Britney: Piece of Me, she was expected to return with another Las Vegas concert residency, Britney: Domination. 
She was expected to earn almost half a million dollars per night but had to back out tragically. The superstar made the tough decision when her father became seriously ill. She decided to quit the show and spend some time with the family. Some facts regarding how much money she made from her tours include. 
The "

Oops I Did It Again

"(

2000

) tour grossed more than

$40 million

. 

The "

Circus Starring Britney Spears

" (

2009

) tour grossed more than

$130 million

. 

In

2013

, she started performing different shows in

Las Vegas

. Over

four years

, she made more than

$140 million

through her

Vegas

shows.  

The "Piece Of Me" (2018) grossed over $50 million.
Brand Endorsements

Image Source: First Curiosity
As we know, Britney Spears is one of the most successful pop stars in the world, and her popularity has made her a sought-after celebrity for brand endorsements. Throughout her career, she has endorsed various products and brands, including Pepsi, Toyota, Skechers, and Elizabeth Arden, among many others.
One of the most significant endorsement deals was with Pepsi, which she signed in 2001. The deal was reportedly worth $8 million and involved a series of commercials and advertisements featuring Spears and the beverage brand. She continued to work with Pepsi on several campaigns over the years, and her partnership with the brand is considered one of the most successful and lucrative in the history of celebrity endorsements. 
In addition to Pepsi, Britney Spears has endorsed other brands such as Mcdonald's, Candies, and Sony Electronic.
It is a bit difficult to estimate how much Britney Spears has accumulated through brand endorsements over the years leading to her hiatus, as such financial details are often subject to strict confidentiality clauses. However, we can confidently say that these endorsement deals have been a significant source of income for her and have helped her cement her status as one of the most successful celebrities of her generation. 
Perfume Brand
Image Source: The Independent
Britney Spears has earned her name and fame as a singer and performer. But there is more to her that has brought her some real money. Her name is also a brand she established after taking a break from performing. Her perfume brand has been in the business for over 15 years and ranks as one of the most successful fragrances. The brand has been able to generate $1.5 billion in revenue, from which the star takes a hefty amount.
Back in 2004, Britney decided to build her fragrance business with Curious. It became an instant bestseller and was purchased by almost 700 million people globally and made over $100 million in 2005. Her fragrances are loved to date by Elizabeth Arden and make her a lot of money. 
There are a total of 24 different types of perfumes made under her name and available to buy at some of the major retailers in the US, like Walgreens and Walmart. You can even buy her perfumes online on Amazon. Some of the perfumes under her name include the following. 
Curious 

Fantasy 

Midnight Fantasy 

Sunset Fantasy 

Believe 

In Control Curious 

Private Show 

Circus

Prerogative Rave

Rocker Femme Fantasy
Television and Film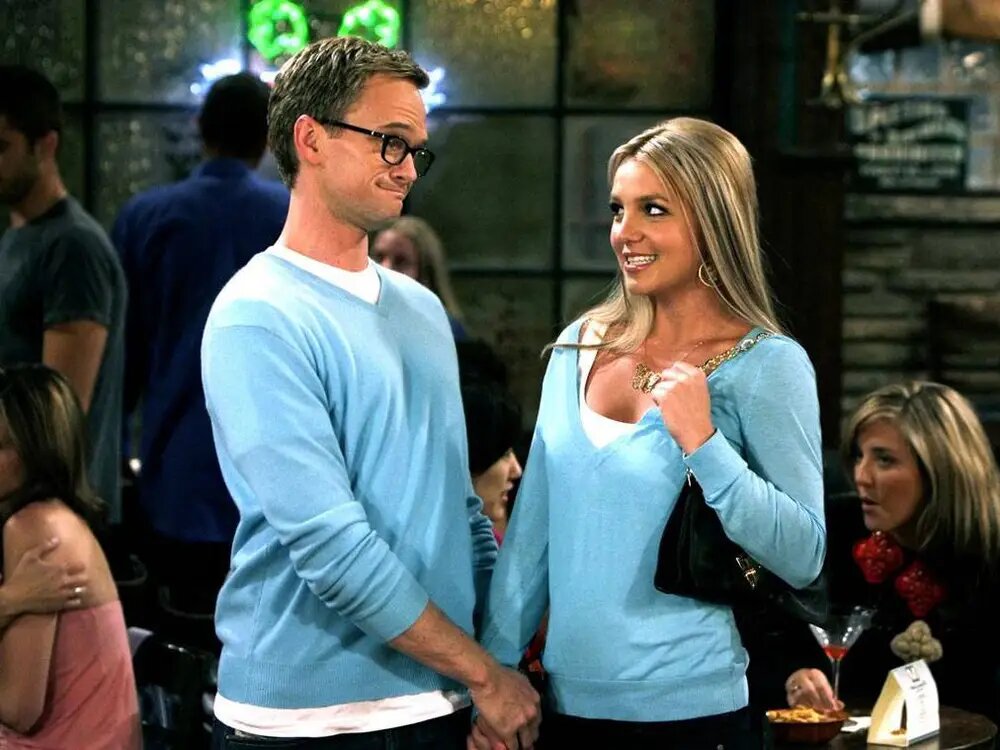 Image Source: Insider
Although Britney didn't go far into film and TV, she did generate some of her wealth from it. She appeared on high-streaming programs like The Simpsons, Glee, How I Met Your Mother, and Jane The Virgin. She also worked in films like Austin Powers in Goldmember and Crossroads. She also pocketed huge sums through commercials and endorsements for brands like Pepsi and Mcdonald's.
She landed herself a huge deal on TV when she was signed to be the judge on The X Factor in the United States. Simon Cowell, the show's producer, required someone influential to attract the audience to switch from American Idol. Britney was paid a striking deal of $15 million for a single season.
Real estate
Throughout her career, Britney Spears has acquired numerous homes in various locations across the United States, with a particular focus on the Los Angeles region. Let's explore some of the most significant real estate holdings she has accumulated over the years that can give us a good estimate of Britney Spears' net worth.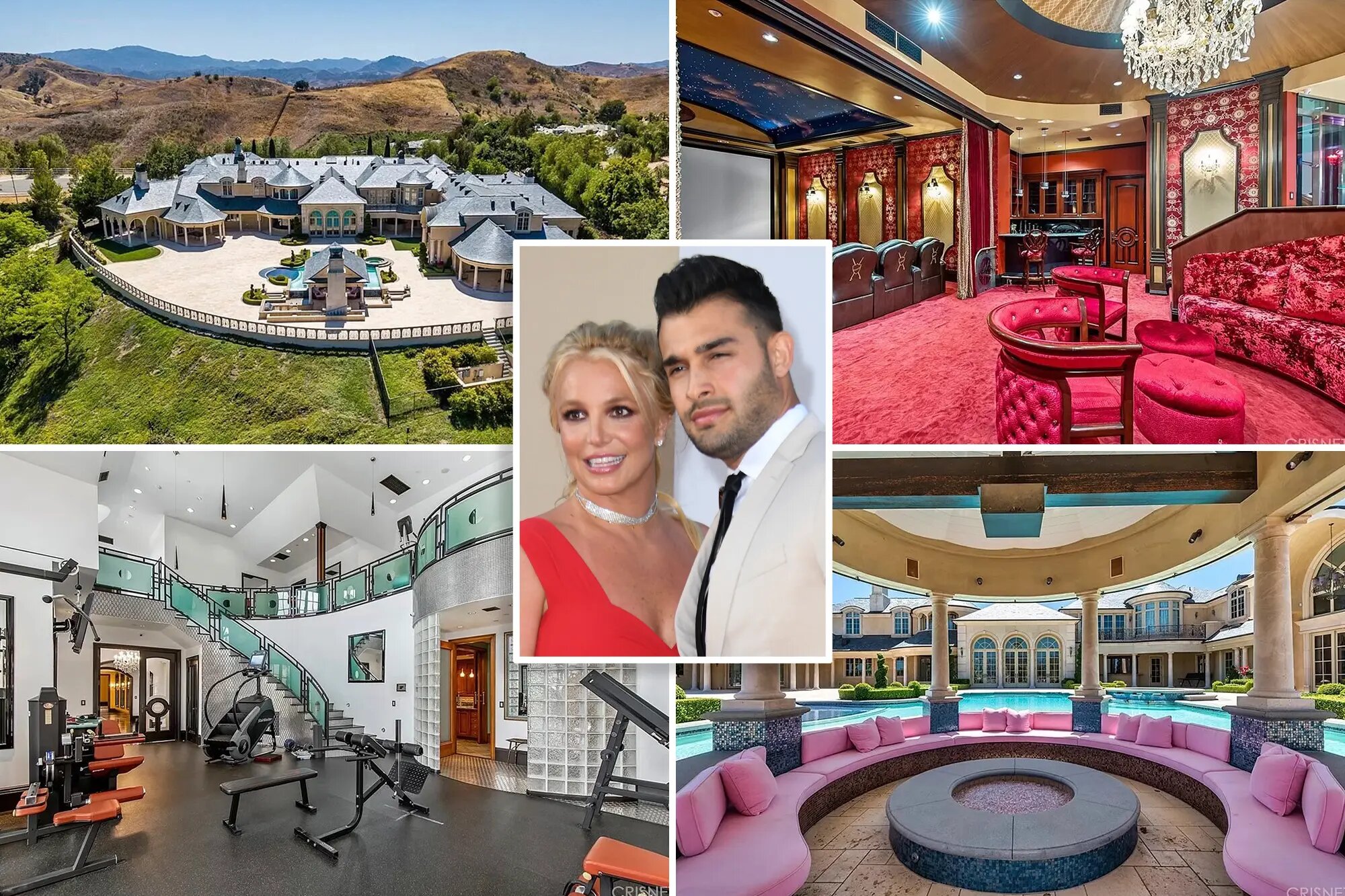 Image Source: New York Post
Calabasas
In June 2022, Britney Spears purchased a luxurious mansion in the gated community of The Oaks, located in Calabasas, for $11.8 million. This magnificent home, which was built in 2009, spans over 11,600 square feet, boasts seven bedrooms, nine bathrooms, and impressive 33-foot high ceilings in the entrance. The property also includes a 10-seater home theater, private office, game room, and an eight-car garage, among other features. 
The spacious outdoor area is equally impressive, with a large pool, Jacuzzi, and water slide. Interestingly, the property was originally listed for just under $10 million in 2012 before being relisted in 2021 for $15.5 million. The home, which is located only two doors down from Khloe Kardashian's former residence and Justin Bieber's previous abode, was sold by Britney roughly ten months after her purchase for $10 million, resulting in a significant loss of nearly $2 million.
Westlake Village
In 2012, Britney Spears purchased a home in the Los Angeles suburb of Westlake Village for $6.7 million, which she subsequently sold for $7 million in 2017. Three years earlier, in 2015, she invested $7.5 million in a 21-acre estate situated in the White Stallion Ranch community of Westlake Village. This estate, which was developed and named after Sylvester Stallone, features a 12,500 square-foot residence, a library, game room, infinity pool, pool house, tennis court, three-hole golf course, and a wine cellar that can accommodate up to 4,000 bottles. The current estimated value of this property is at least $10 million.
Hollywood Hills
Back in 2001, at the age of 19, Britney Spears purchased a home in the Hollywood Hills, but the exact amount she paid for it remains undisclosed. Two years later, in 2003, she sold this house to the late actress Brittany Murphy. Unfortunately, Murphy was found dead in this very home in 2009, which was a tragic turn of events.
Malibu
In 2004, Britney Spears bought a house in Malibu for $6.3 million, where she later tied the knot with Kevin Federline in October of the same year. However, in January 2007, Britney put the house up for sale with a price tag of $13.5 million. Eventually, in August 2007, she sold the property for $10 million.
Beverly Hills
Following her separation from Kevin Federline, Britney Spears purchased a house in Beverly Hills for $6.75 million in 2006. However, in 2010, she listed the property for sale with an asking price of $5.5 million, and in 2012, she sold it for $4.2 million, incurring a loss of $2.5 million.
Kentwood, Louisiana
Back in 1999, when Britney was 18 and just beginning her career, she bought a 7.4-acre property in her hometown of Kentwood, Louisiana, for $29,362. She built a 6,500-square-foot mansion on the land named "Serenity." Today, Britney's mother resides in the house.
New York
In 2000, Britney Spears bought a condo in the heart of New York City's Greenwich Village, and two years later, she purchased the building's four-story penthouse. While the purchase prices for both units were undisclosed, it's clear that she made a profit from selling the properties later on. In 2011, she sold the smaller unit for $1.5 million; four years earlier, in 2006, she sold the penthouse for $4 million. The two units offered stunning views of the Manhattan skyline and were situated in a prime location. The purchases show Britney's penchant for investing in real estate early in her career and making wise decisions with her money.
Britney under conservatorship
Image Source: NPR
The world-renowned pop singer's years of stardom have been tainted by highly publicized personal issues and mental health problems. Her erratic behavior and decisions led her to lose complete control of her life and placed her under the conservatorship of her father. In 2007, her infamous breakdown landed her in rehab and played a pivotal role in her conservatorship. Her mental health battles continued alongside her music career which did not falter much. She made a comeback with Circus in 2008 and released albums afterward. She starred in Las Vegas residency and launched her businesses of perfumes and lingerie during the period and continued her work as before.
Despite her performances and comebacks, Britney's loyal fans have supported her dissatisfaction with the lack of control of her finances and life as a 38-year-old woman. The singer herself tried to protest multiple times. Her fans launched the #FreeBritney movement on social media to raise awareness of the faulty conservatorship and the violation of Britney's independence. The conservatorship allowed her father, James Spears, to be in control of every penny of Britney's fortune. He became the one in the power of all generated by Britney's hard work.
What is a conservatorship?
According to U.S. law, a conservatorship is the appointment of an individual or organization to care for or guard another unfit individual. It is initiated by a judge who appoints a person the authority to control another person's financials and day-to-day affairs. A person under conservatorship is referred to as a 'conservatee' and may be deemed unfit to manage his affairs, perhaps due to old age or physical and mental limitations. A conservatory is a legally appointed guardian, and in the case of Britney, her father, Jamie Spears, was assigned to be her conservator by the court of California.
The arrangement of conservatorship is usually reserved for people who exhibit severe mental disabilities, erratic behaviors, or are elderly folks. All those incapable of making sound decisions on their own can be legally put under it.
Why was Britney put under conservatorship?
Britney Spears underwent the ordeal of conservatorship after her public breakdown in 2008. Since 2007, she had begun displaying erratic behaviors like shaving off her head and attacking the paparazzi. The global star's lack of control over their mental state led her to be sent to a psychiatric hospital for a mental health evaluation.
Timeline of events that led to Britney's conservatorship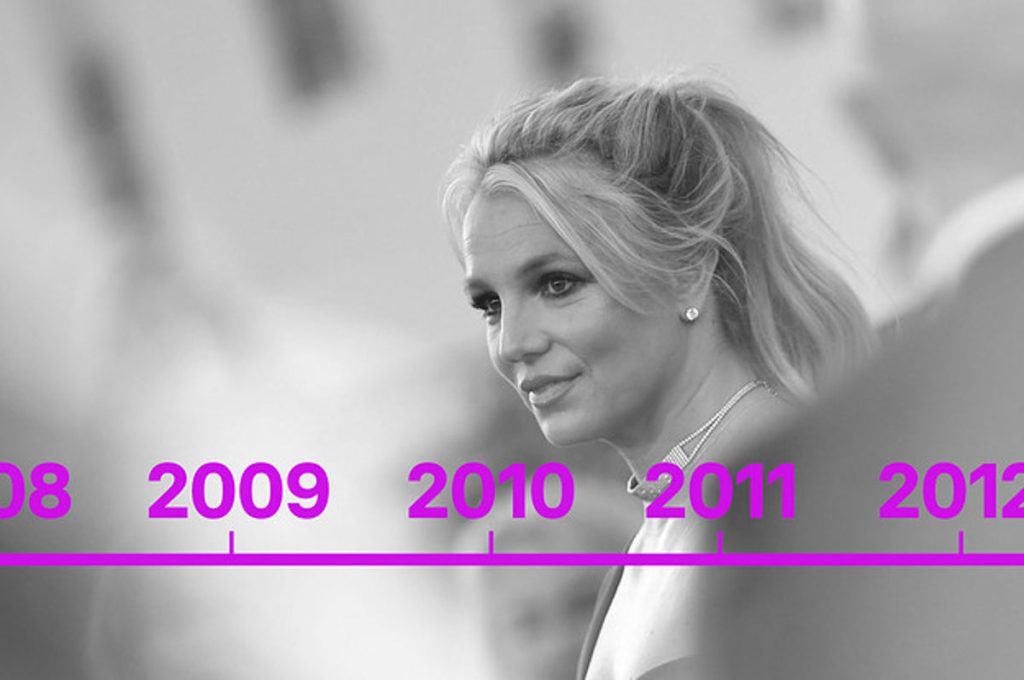 Image Source: BuzzFeed News
Divorce in 2006
Britney Spears filed for divorce from Kevin Federline, and the split was finalized by 2007. The couple shares two sons, Sean Preston and Jayden James.
Post-divorce, the couple engaged in custody disputes which gained publicity due to Britney's erratic behavior and deteriorating mental state. In one instance, she locked herself in a bathroom with her kids, leading to the police being involved. This resulted in her hospitalization, and she was evaluated for mental health issues. Following her regular psychiatric issues, her father petitioned for conservatorship over his daughter, which LA Superior Court Commissioner Reva Goetz approved.
Permanent Conservatorship in 2008
Initially, the arrangement was made to be a temporary solution to Britney's problem. But eight months later, it was made permanent legally. The judge cited the complex financial and business entities of Britney that required protection from a conservator. Her father was officially appointed as the conservator who would manage all her financial affairs and overlook day-to-day activities.
The norm till 2019
In 2008, Britney publicly accepted the new norm and gave her fans the true picture of her. A few months into conservatorship, Britney appeared glum and depressed, citing her routine as not being in her control. Previously a bubbly personality, Britney talked about the restraints and constant involvement of doctors and lawyers in her life to be the reason behind her sadness. Britney was going through a tough time, and it was evident from her interview on MTV. She desired to be liberated from conservatorship, but it was to take many almost 13 years to make that happen and for her to regain her independence in 2019. Until then, Jamie Spears had all the legal rights to decide about Britney's health, finances, businesses, and even personal life.
Losing her fortune to the conservatorship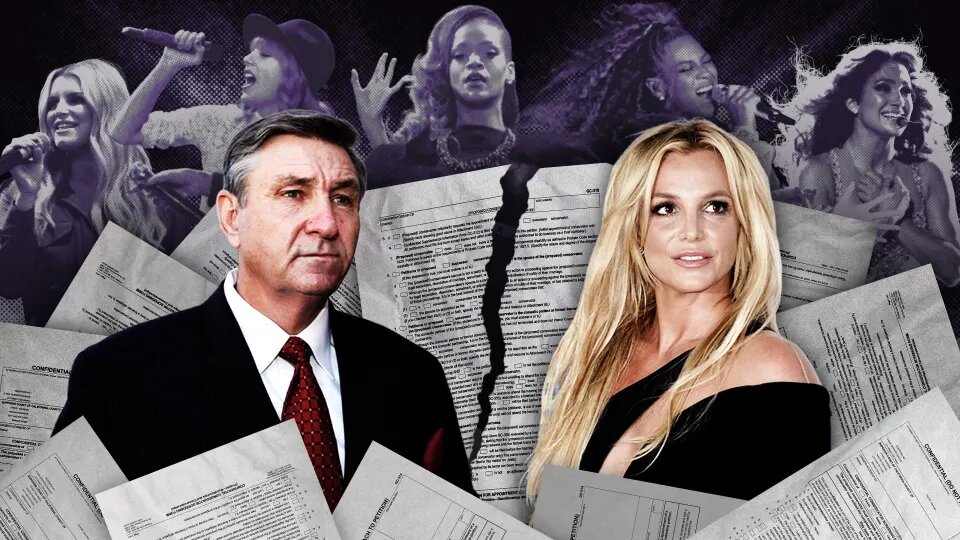 Image Source: Forbes
Although Britney made spectacular comebacks and regained her hold on the music world through new and popular music and by taking part in lucrative deals, the fact is that she also lost millions from her fortune to the conservatorship.
Her conservator, Jamie Spears, claims that when he took over, Britney was in danger of going broke, but during conservatorship and under his guidance, she expanded her network 20 times.
Britney has paid her father's massive legal fees, and he has made a good amount of money from her tours and performances. Her legal representation has taken away huge sums of money from the pop icon, which has caused her to lose so much of her fortune.
Britney Spears' personal life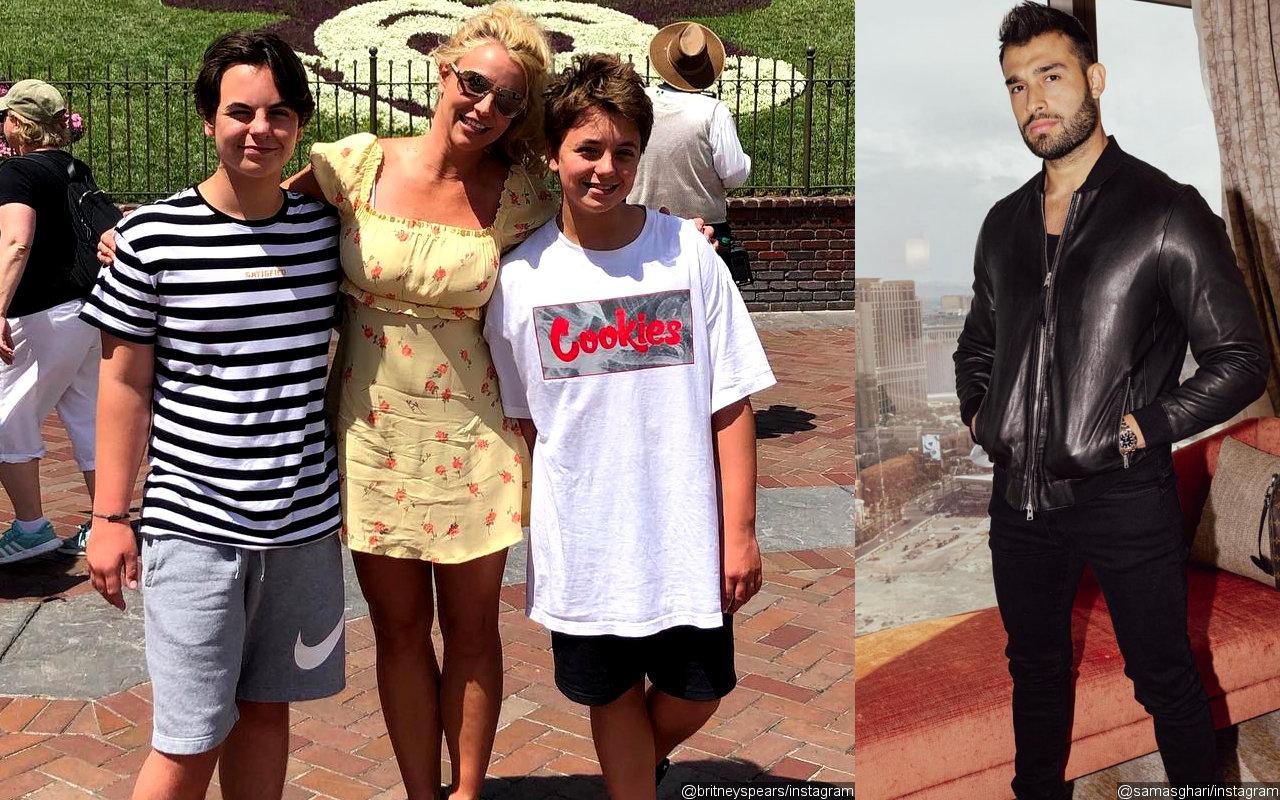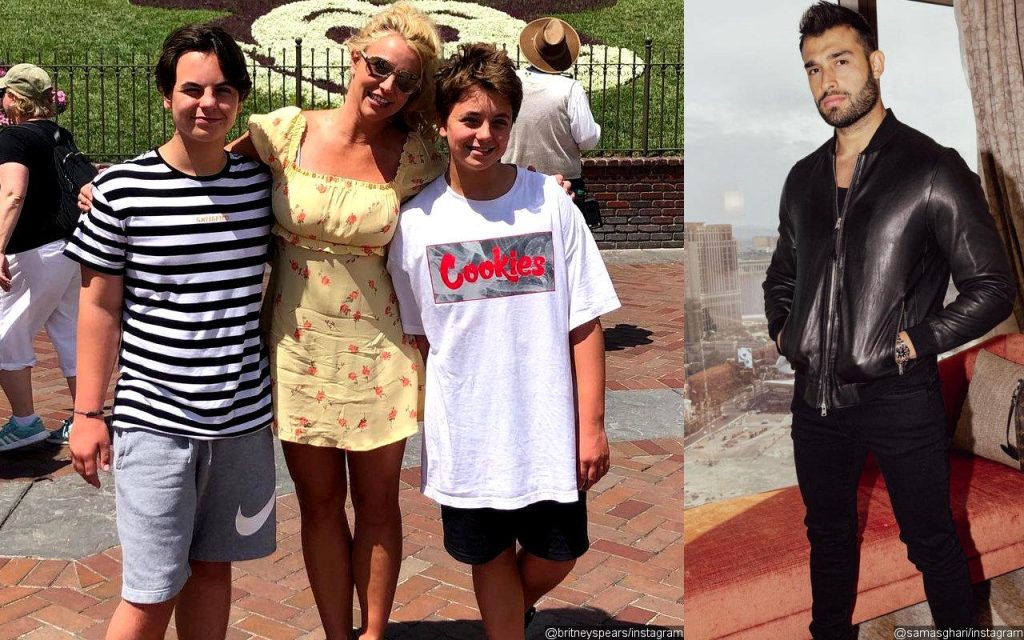 Image Source: AceShowbiz.com
 Britney Spears' personal life has been an open book, as she has never hidden her relationships. She dated popular musician Justin Timberlake from 1998 to 2002. The pop superstar couple was perhaps the most adored; however, they broke up, and Britney moved on to have a brief linkup with Limp Bizkit's Fred Durst in 2002. A year later, she is assumed to have had a brief fling with Colin Farrell. In 2004, Britney began displaying her eccentric nature when after a night of partying in Las Vegas with her friend Jason Alexander, she married him spontaneously. The marriage was annulled after almost two days.
Britney surprised the world again in 2004 as she married her backup dancer Kevin Federline. The couple had two sons together and decided to part ways in 2007. She lost child support to him as legal battles got dirty and highly publicized. She had to pay $1 million to her ex-husband following the divorce and also agreed to pay child support per month.
In 2007, Britney moved on to date paparazzo Adnan Ghalib, but the relationship was short-lived and fizzled away in a year. Two years later, she began dating her former manager, Jason Trawick and got engaged to him for 2 years. But, that too, never materialized, and Britney had another blow in her relationship. She also dated David Lucado and Charlie Ebersol before she met model Sam Asghari on the set of her "Slumber Party" music video in 2016. The much younger model Sam and mentally estranged international superstar Britney have been inseparable since then; despite their 13 years of an age difference, the couple is still holding it stronger than ever.
What is known about Britney's ex-husband and children?
Image Source: MEAWW
Britney Spears's ex-husband, Kevin Federline, is also known as K-Fed. He is an American rapper, DJ, and TV personality. He started his career as a backup dancer and gained instant recognition when he became romantically involved with pop queen Britney Spears. His high-profile marriage to the star followed a ruthless divorce and child custody battle that also gained much media attention.
Before his involvement with Britney, Kevin was formally engaged to actress Shar Jackson. He had a daughter with her, and she was pregnant with his son when he quit the relationship and moved on to Britney. Despite the complexity of the situation, Kevin is complimented for his parenting by his ex-fiance.
Britney and Kevin Federline married in 2004, and the union lasted for 2 years. Intense media scrutiny termed Kevin as a gold digger, and he became a target of media bullying. Britney desired to start a family as soon as marriage. Britney was ecstatic to welcome her firstborn, Sean Preston, in 2005 and shared on her website, "We are ecstatic to announce the birth of our son! Everyone is happy, healthy, and doing wonderful things. Thank you for all your love and well wishes!". In September 2006, the couple welcomed their second son Jayden James.
Alongside building a family, both Britney and Kevin appeared in a reality television series, Britney & Kevin: Chaotic. The show consisted of their home videos. Kevin also starred in a 2004 movie 'You Got Served,' and guest-starred in CSI, and NBC show '1 vs. 100'.
During his marriage with Britney, he excelled in his career and established himself as a tv personality and rapper. Things deteriorated between them soon and in 2006, Britney filed for a divorce from Kevin Federline. She also filed for both physical and legal custody of her two sons.
The divorce took Federline by surprise, but it was finalized, and a settlement was reached. He maintains a cordial relationship with Britney's family as they partake in parenting their children together. In 2007, citing Britney's substance abuse and erratic attitude, Kevin was granted sole custody of both the children as she became unfit to control her finances and life in general. She was given visitation rights which were increased with time, but following the instance of her locking herself in the bathroom with her son and police being involved, she was deemed unfit to care for the children.
What is known of Britney's fiance, Sam Asghari?
Image Source: Koimoi
Sam Asghari has an Iranian lineage and was born in the capital of Iran, Tehran. At the age of 12, he moved to Los Angeles to live with his father, who was a truck driver. He moved to the country without knowing the language of the land and cites the experience to be a complete culture shock.
Sam Asghari's family also includes his three sisters. He is an actor and personal trainer but is mostly known as the fiance of the pop queen Britney Spears. Sam is largely credited for helping Britney recover from the chaotic lifestyle she had adopted and for bringing stability to her life, which she has craved for a long time. 
The couple met in 2016 at the shoot of her music video, Slumber Party. The couple hit it off from there, and today, almost 5 years later, they are officially engaged. They have flaunted their relationship all these years through social media and have remained inseparable.
Some key facts about Britney
Image Source: BuzzFeed
Britney Spears has become a global phenomenon with her incredible music, dance moves, and unforgettable performances. She has undoubtedly amassed a significant fortune, with over 100 million records sold worldwide and numerous accolades to her name. 
Let's take a look at some interesting facts and figures related to Britney Spears' net worth from her early beginnings to her highest early earning years and how her financial situation has been impacted by the ongoing legal battle controlled by her conservatorship. 
Britney Spears has sold

100 million

records globally. 

Britney Spears was considered one of the best, most successful, and the most famous artist of the

2000s

 

Her perfume brand 'Britney Spears' has amassed more than

$1.5 billion

in revenue. 

Britney Spears has been the

highest-paid female musician

from

2002-2012

. 

Britney Spears was able to generate

$500 million

from her world tours. 

She was put under the conservatorship of her Father in

2008

. 

Some legal documents claim that she was "

nearly out of funds

" at the beginning of her conservatorship. 

The amount of her real estate increased by

$20 million

between the years

2014-2018

. 

According to recent court submissions, her net worth was held down at

$60-$70 million

.
Conclusion
As Britney struggled with mental health issues, relationship struggles, conservatorship, and keeping it all aligned with her success as a superstar, several of her pop star peers have attained massive net worth. Jennifer Lopez and Jessica Simpson have continuously worked to produce new music, tour the world and create brands that generated vast wealth.
Along with that, a fresh generation of pop stars like Katy Perry, Lady Gaga, Taylor Swift, and Rihanna have raised the standards further, not just in the world of music and performances but also as entrepreneurs and building their brands. Despite Britney Spears having a sizable net worth, the fact remains that she was worth a lot more as the queen of her time, and her lifestyle choices and erratic behavior, along with her conservatorship, sucked a lot of her fortune from her and left her with $70 million net worth today which is nothing compared to her pop peers and music artists that emerged after her.
FAQs
Who is Britney Spears?
Britney Spears is an American singer, dancer, and actress who rose to fame in the late 1900s and early 2000s with hits such as "Baby One More Time" and "Oops!… I Did Again." She is also known for her highly publicized personal life and legal struggles in recent years. 
What is Britney Spears' net worth?
Britney Spears' net worth is estimated to be around $70 million. 
How old is Britney Spears currently?
Britney Spears was born on December 2, 1981, which makes her 41 years old. 
What is Britney Spears' height?
Britney Spears is 5 feet and 4 inches (162.56 cm) tall. 
Is Britney Spears married?
According to various sources, Britney Spears is engaged to her long-time boyfriend, Sam Asghari, who is an actor as well as a fitness trainer, but they are not married yet.