I know you also find it hard too as I get trapped while setting-up my travel bag.  You also have to think again and again about reducing your luggage but it remains increasing. But relax there are a lot of bag packing hacks and gadgets available. Therefore, I can easily pack my travel bag and weight of the bag also remains light. I am sharing these hacks so that you can benefit from them as well.
1. Manage your stuffy clothes
The foremost thing in your bag is your outfit setting. There are sweaters, jackets, tops, T-Shirts, Skirts and Pants which are necessary for your trip. You have to select the type of clothing whether it is for summer season or for the winter. Both kinds of clothing need space. However, you have to set your bag smartly. In such case, you don't have to fold the clothes but you should set it in rolling condition.
The scattered things take a lot of time when you need anything during your journey. So, you should also possess trip cubes for the luggage to set-up your bag quickly and in an organized way.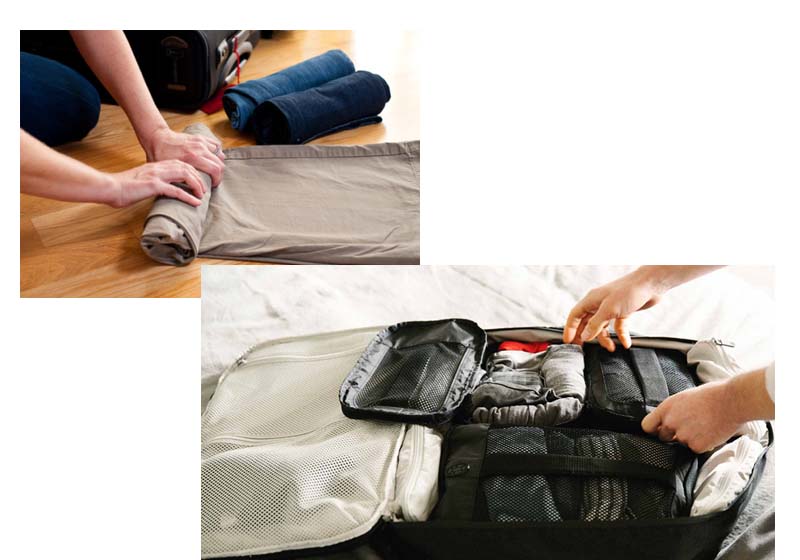 2. Keeping your shoes with you
It is very obvious that your snickers or boots have got muddy when you return to the home. Now you want to wear comfortable shoes when you want to return home. So, keep your shoes in the spare small bag you have taken inside suitcase. It will separate out your shoes and you can also put your dirty laundry into it.
If you do not find a suitable bag to separate your boots or snickers then do not worry at all. You may find a shower cap in the hotel room to do so, yeah!
3. Be careful about your medicines
You need some medicines in your journey as well. I have suffered from cold during my trip. I have also faced food poison and sometimes fever too. So, now I understand the necessity of keeping medicines or at least its prescriptions with me. You should also keep the medicines in your bag pack precautionary.
Another important thing is that I have faced injuries when I visited tribal areas and forests. That is why I keep ointments in my bag pack. You should also be aware of injuries, bites of the bugs and other insects and pack ointments in one of the cubes of your suitcase. You may also keep a small bag for emergency travel or travelling into the wild areas so that you can take the bag immediately without wasting time.
4. Handbags
I am focusing on keeping an extra bag. You would be thinking that it takes extra space in the suitcase so my beloved what if it takes space in the suitcase. You can fill it with dry and deliberate substances such as your sunglasses and charger. You can keep your favorite snacks in the bag that you are going to miss on your journey.  You can also put small-sized ointments and medicines which can be used in wild travel.
A handbag should also be with you during flight. You may take some snacks into it because the flight food is not enough to eat. This handbag is beneficial to keep valuable documents in it as well.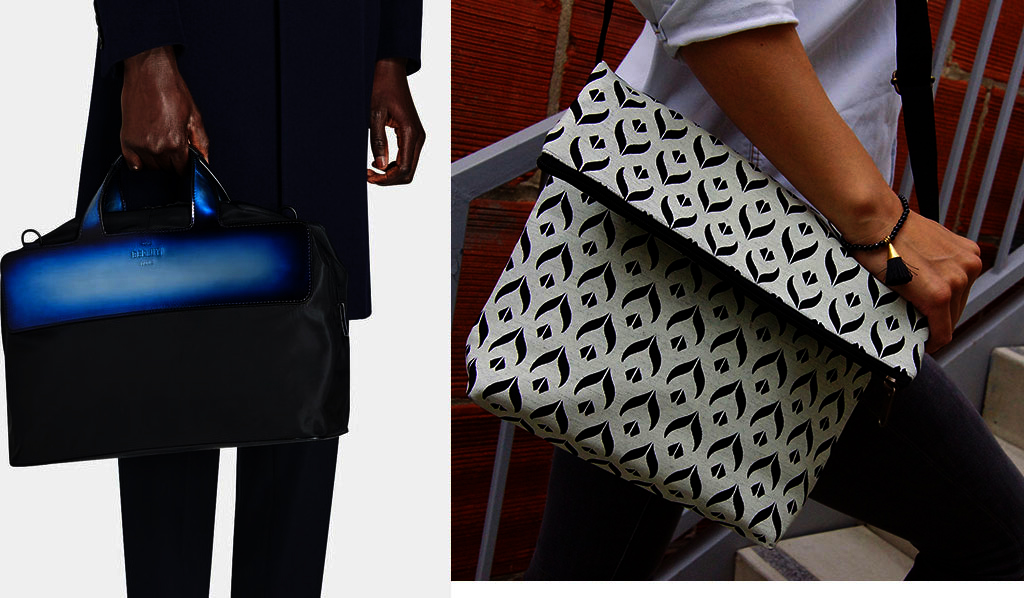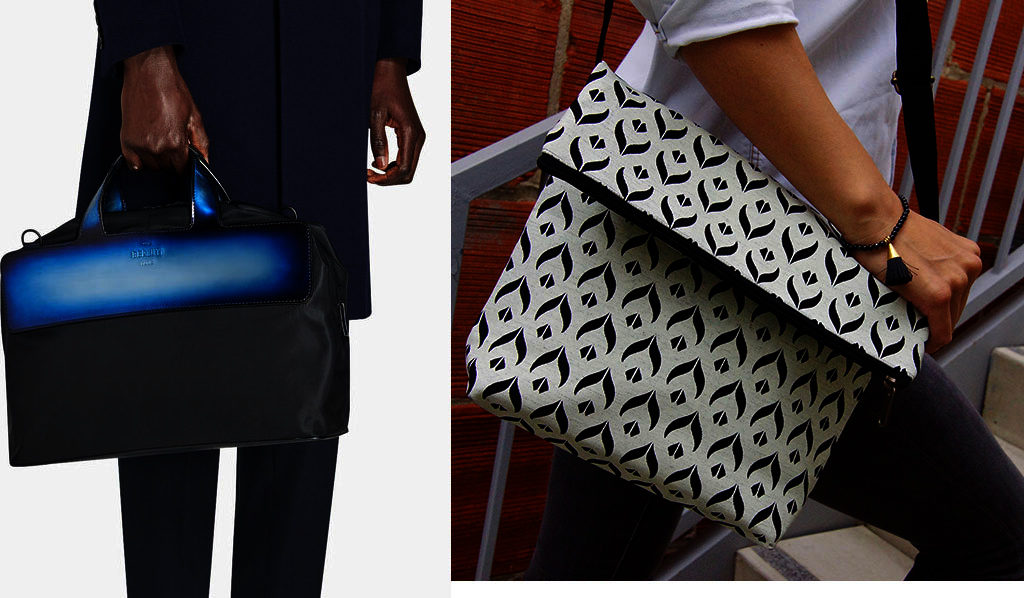 5. Travelling toiletries
Your travelling toiletries should always be ready if you are a regular traveler. I also make it ready which includes shampoo, liquid soap, toothbrush and lightweight towel.
6. Yes, you can reduce more weight of your Suitcase
You can wear your sweaters or jackets during your flights because usually, airplanes involve chill whether inside. I found that sweaters or jackets cover a large space in the suitcase. Moreover, I also wear my sneakers or boots because they increase weight of my suitcase. So, it is tricky to manage your clothes and shoes during your journey.
7. Lighter things for the flight
You may use a light fabric towel, known as sarongs during your flight. After which it can be used as the towel at the beach, pool and vice versa.
You also have to keep a disposable filter bottle with you. This bottle is surely not enough for the flight but you can fill it again using filtering quality of the bottle.
I am sharing my tricks of packing up travel bag. Tell me your hacks of packing travelling bags and if you use smart gadgets during trips then you may identify them as well. I will include in my next article.